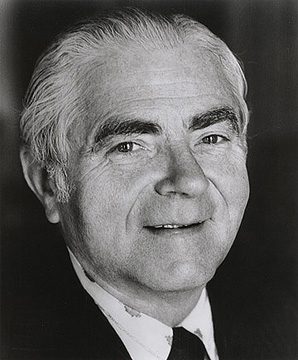 This episode is from the WNYC archives. It may contain language which is no longer politically or socially appropriate.
One of a series of Overseas Press Club luncheons devoted to meeting the candidates for all of the city wide offices elections. This luncheon is devoted to the Democratic party slate headed by Abe Beame. Beame, a candidate for the democratic nomination for mayor, speaks about the importance of primaries in the electoral process. He goes on to discuss the problems facing New York City. He promises that he will create local action groups to face problems before the reach City Hall. He notes that the biggest problem facing the city is poverty. He speaks of "high hazard," or ghetto, neighborhoods and the factors that contribute to this designation. He speaks of the infant mortality rates in the 29 high hazard neighborhoods in New York - twice as high as the national average. Beame also points out the high instances of venereal disease in these neighborhoods.
He says that, as mayor, he would take an active role in the war on poverty and would seek funds in Washington D.C. to support his efforts.
Followed by question and answer session featuring all members of the Democratic party ticket including Mario Procaccino and Frank O'Conner.

Audio courtesy of the NYC Municipal Archives WNYC Collection
WNYC archives id: 70874
Municipal archives id: T750