About That Other Port Authority Bus Terminal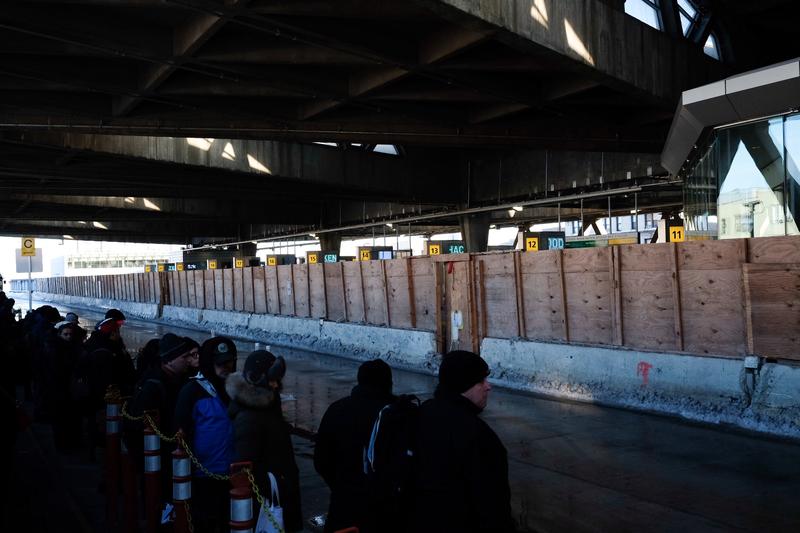 There's the Port Authority bus terminal in Times Square, but at the foot of the George Washington Bridge there's another, smaller bus terminal that serves about 5 million riders a year. That one has been under construction since 2013, with a deadline that keeps moving. 
At a rancorous meeting Thursday night with the community, across from the terminal, the Port Authority told residents that it's working seven days a week to make sure the new terminal will open by the end of April.
But officials and the developer, who was also in attendance, couldn't confirm that any local businesses would get the financing they needed to open, nor that a promised community space would be filled with any community groups. While they did confirm that, so far, 30 big box retailers like Marshalls and The Gap are set to open in the bus terminal, they wouldn't say whether these companies would prioritize hiring local members of the community.