Studio 360
Abou Farman on Leonor Caraballo's "Vision"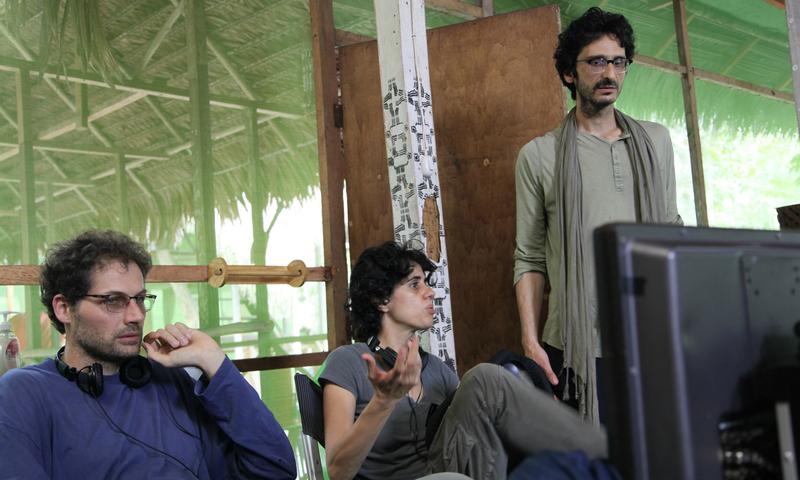 In 2012, Studio 360 aired a story about a pair of artists — a husband and wife team named Leonor Caraballo and Abou Farman. In 2008, Caraballo had been diagnosed with breast cancer. She felt a strong need to use her artistic skills as a way of conquering her fears. So the artists took MRI images of her tumor and used a 3D printer to create sculptures and even jewelry of that gnarled, twisted shape. The work was titled Object Breast Cancer. 
"For me it's a reminder that — I hate the word survivor," she said in 2012, "but I'm here and this thing is out of my body and I feel more powerful than it."
Sadly, Leonor passed away in 2015. Her husband and artistic partner Abou Farman told us that her final spiritual and creative journey began when he introduced her to Ayahuasca, a hallucinogenic and medicinal plant used in the Amazon. "She never did anything half-assed," he said, so she took several trips to Peru to learn more about the plant, its use and origin. 
After her second trip, she told her husband that while taking Ayahuasca, she "saw her own death." And she told him that she wanted to make a feature film about a woman who goes to the Amazon on a similar quest. Matteo Norzi was the co-director on the film, "Icaros: A Vision." Just as they began pre-production, Carballo learned that the cancer had returned in full force.
"We had to face that question. What do we do?" Farman says. "Do you continue or do you stop? What's worth what?" The conversations were intense, but Leonor Caraballo was determined to finish the film, even if the production process wore her down. She worked on Icaros until the end of her life, although she didn't live to see the film completed. It screened at Tribeca and several other film festivals.
"I think what she did was she made this creative act part of her dying," Farman says, "And the dying became itself a creative act. "
Music Playlist
Tam

Artist: LJ Kruzer

Album: Manhood & Electronics

Label: Uncharted Audio