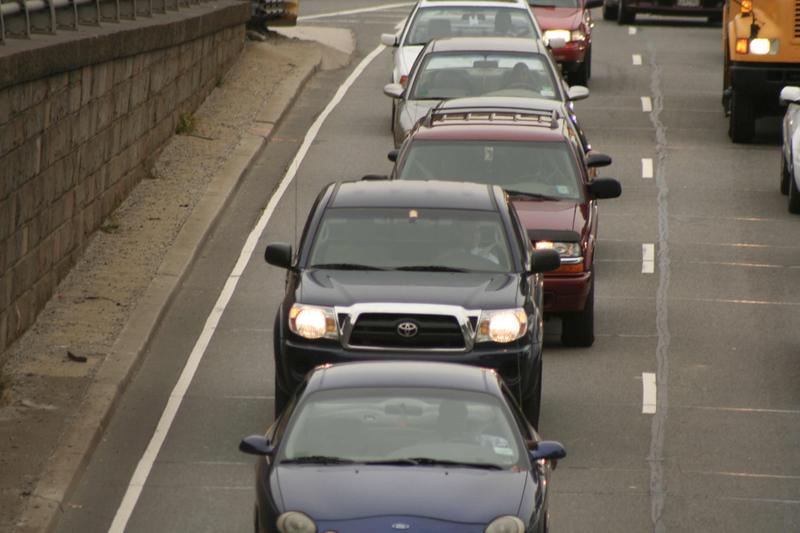 The District's plan to tackle traffic congestion in downtown Washington is facing opposition from a group that represents drivers.
The MoveDC plan calls for better bike lanes, bus lanes, sidewalks and streetcars, a 25-year vision to provide commuters alternatives to driving. The most controversial aspect of MoveDC is a proposal to toll key commuter routes into the city, a form of congestion pricing to keep downtown traffic from getting worse as the region's population grows.
Testifying at a D.C. Council hearing today, AAA MidAtlantic's Lon Anderson says the planned improvements to walking, biking, and transit will come at the expense of motorists. "So we are here today in vehement protest of this plan that ratchets up the District's hostility to motorists to a fevered pitch, seeking to make it even more difficult and more expensive for motorists to get here," Anderson said.
Anderson says tolling highways into the city amounts to a commuter tax.
D.C. Council Member Mary Cheh objects to that label. "It is not a commuter tax to have a toll on a road that would be subject to people commuting," she said. "I don't know where you are getting that, but it is not a commuter tax."
Cheh then asked Anderson a question: "How else are you going to control car congestion with a growing population?"
Anderson did not provide a specific solution, but said MoveDC will make driving into the District more difficult while improving mobility for everyone else.