A View Of The Perseid Meteor Shower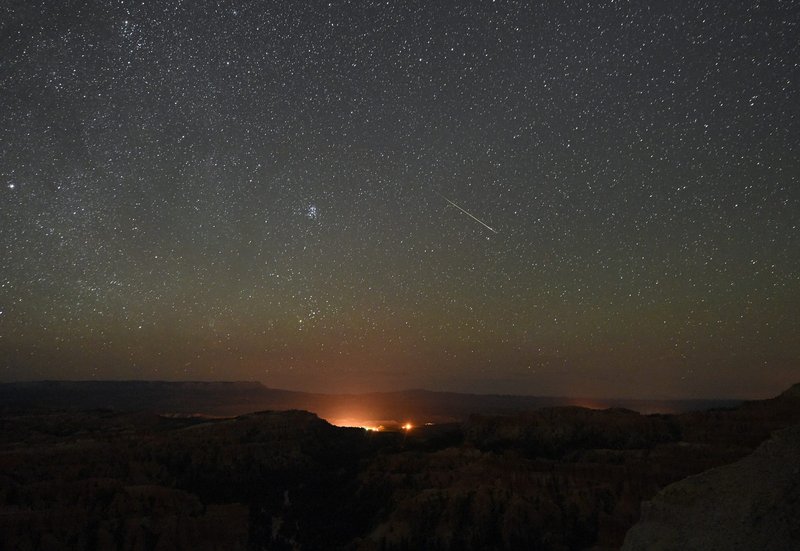 The Perseid meteor shower is especially dramatic this year. The dusty tail of a comet is striking the Earth's atmosphere, sending streaks of light across the night sky.
Brian Mann of Here & Now contributor North Country Public Radio climbed a summit in New York's Adirondack Mountains last night to get a closer look. And Here & Now's Jeremy Hobson talks to NPR's Nell Greenfieldboyce about the meteor shower.
Reporter
Brian Mann, Adirondack bureau chief for North Country Public Radio. He tweets @BrianMannADK.
Guest
Nell Greenfieldboyce, NPR science desk reporter. She tweets @nell_sci_NPR
Copyright 2016 NPR. To see more, visit http://www.npr.org/.