A-Rod Could Have Been a Legend But Steroids Got in the Way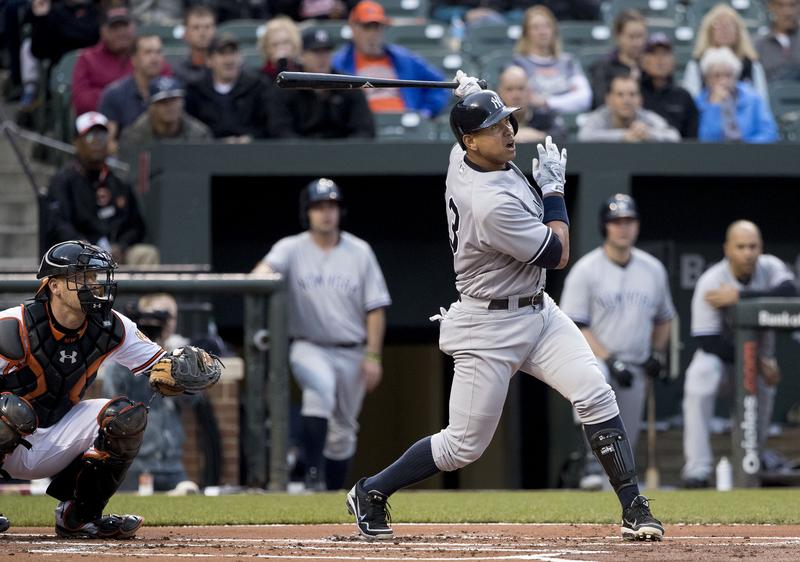 Yankee slugger Alex Rodriguez takes the field for the final time in pinstripes Friday night.
Love him or hate him, there's no question he put up some impressive numbers over his career. Friday night's game notwithstanding, Rodriguez hit 696 home runs, 351 of those as a Yankee, and more than 2,000 RBI's over 22 years in the big leagues.
With numbers like that, Rodriguez should be considered one of the greatest of all time. But his legacy will be tainted by his steroid use and the subsequent drama surrounding that admission.
"He lied about it, he sued people to pretend like he was the victim, and more bad stuff from a character standpoint," said WNYC's Brian Lehrer. "And yet at the same time, he was an incredibly hard worker, he's been earnestly contrite, he called himself an 'ass' on a Yankee broadcast this week for what he did, and he's got a great reputation as a teacher. Young players respect him despite everything."
"The tragedy is that he probably didn't need PED's (performance enhancing drugs) to be one of the greatest of all time," Lehrer added. "I kind of see him like Barry Bonds in particular, guys who were really the very best of their generations and were so driven to be number one that they succumb to the pressure of knowing many of their competitors were juicing and they wanted to keep up."
Brian Lehrer spoke with WNYC's Soterios Johnson.