Studio 360
A Hymn to Coal Miners Wins the Pulitzer Prize for Music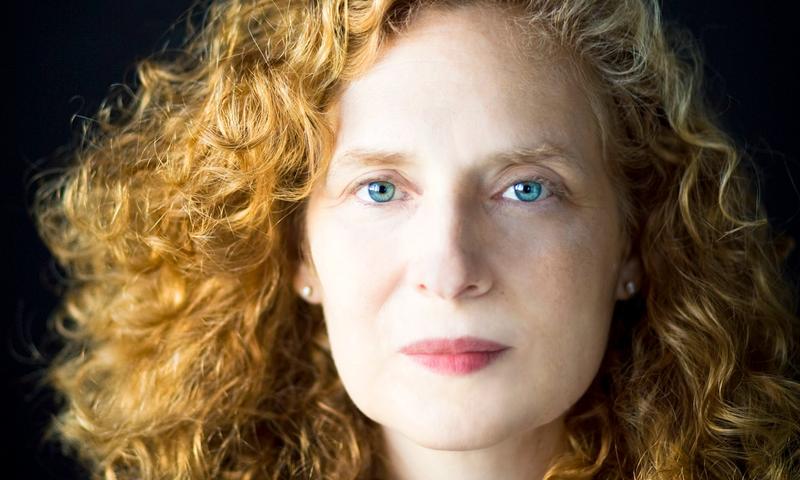 The winners of the 2015 Pulitzer Prize were announced this week, recognizing the best in journalism and the arts. Composer and Bang on a Can co-founder Julia Wolfe won the prize in music for Anthracite Fields — an hour-long oratorio for chorus and sextet, inspired by the lives of Pennsylvania coal miners a century ago. Wolfe was born in Philadelphia and grew up not far from Pennsylvania coal country. She acknowledges that the subject matter of Anthracite Fields might have been percolating for quite a while, but "subconsciously," Wolfe tells Kurt Andersen. Until recent years, Wolfe's work has been exploring sound, timbre, and instrumentation, not language. "The thing I love about music is it's beyond words," she says. "But somehow the words crept back in — big time." 
Hear a movement from Anthracite Fields below.
Anthracite Fields, which has five movements, is full of words, with a libretto Wolfe wrote after nearly a year of research and interviews. The second movement, "Breaker Boys," is about the children who worked in mines. The music in this section has a rock and roll feel. "Part of that is because it's boy energy — it's adolescent boys," Wolfe says. "I start with these tickety stick sounds," she explains. "The image that came to my mind was when you're a kid and you're walking down the street and you have a stick in your hand and you pass a fence: clickity click click click."
The fourth movement, "Flowers," is based on an interview she did with a woman named Barb, who is a daughter and granddaughter of miners. "One thing she said was 'we lived in very simple houses, a kind of impoverished existence, but we all had flowers and we had gardens.' And she started to name these flowers and I started scratching it down." That list of flowers became the text for the movement. "This was the way the women particularly, and the families, found a way to beautify this existence," she explains. "And I felt like the piece needed some flowers — after writing about the men deep down in the wells, this was a kind of moment of light."
But Anthracite Fields isn't just about the history of coal mining. Wolfe wanted to bring the piece into the present. The piece nods to both environmental costs of coal and to the extent to which we are still so dependent on it. The final movement, "Appliances," includes a "list of all the things you do every day that use coal: bake a cake, drill a hole, call your girlfriend, send a message," Wolfe says. "It gives the listener a chance to think, 'How am I a part of this?'"
A recording of Anthracite Fields will be released on Cantaloupe Music in September.
Bonus Track: Kurt's extended conversation with Julia Wolfe
Music Playlist
"Flowers," 2nd movemnet of Anthracite Fields

Album: Anthracite Fields

Label: Cantaloupe Music

"Breaker Boys" 2nd movement of Anthracite Fields

Label: Cantaloupe Music