East Village Gallery Shows Off Indian Art
For years, New York City has been the center of the modern art world. But in recent decades, the business of art has gotten more and more global. Major art auction houses like Sotheby's and Christie's have offices all over the world. World art fairs in Dubai and Abu Dhabi have caught the critics' eyes. And the contemporary Chinese art market has been called the fastest growing art movement in the world. One gallery in Manhattan's East Village has taken note of this global shift and turns its focus this month to India.
"The Indian art market in the last decade has done very well in terms of indicators such as the level of prices, the number of, say, prominent collections or museums that have shown works by Indian artists or have done exhibitions involving them," Dr. Prajit Dutta, one of the partners at the Aicon Gallery, said on the day it opened a two-part exhibit of modern Indian art work.
"Figure/Landscape - Part One" is on view at Aicon's New York branch through November 20. The exhibit features work by some of the founders of the Indian modernist art movement, including M.F. Husain, F.N. Souza and Jagdish Swaminathan, who use figure and landscape as key elements in their work.
Dr. Dutta, who also teaches Economics at Columbia University, says that some of the biggest Indian art collections are housed right here in New York, but that the Art Institute of Chicago and the Tate museums in the U.K. also have in the recent decade amassed collections of modern Indian art work. "All the major auction houses are doing significant sales in Indian art," he adds. "Some of the bext known (Indian) artists are getting covered by the media."
Still, Dr. András Szántó, who teaches at the Sotheby's Institute and who co-founded the online art world affairs journal, ArtWorldSalon, said that India has a lot to compete with during a lecture on the opening night of Aicon's exhibit. "We now have a dynamic art world in the former Soviet Union, Latin America, various sub-regions of Asia," Dr. Szántó said. "So, we have truly become a global market."
To see some of the work on view at the Aicon Gallery, head to 35 Great Jones Street or check out the slideshow below.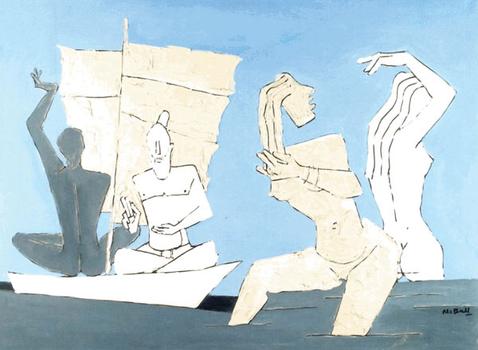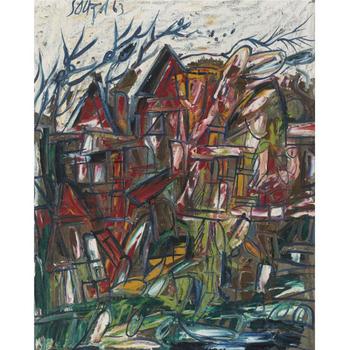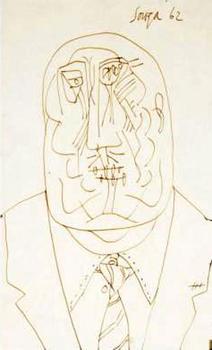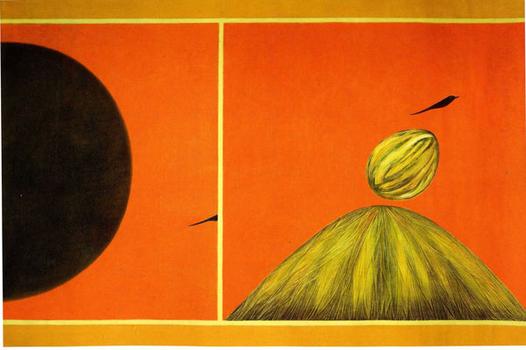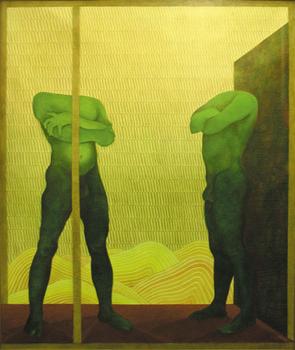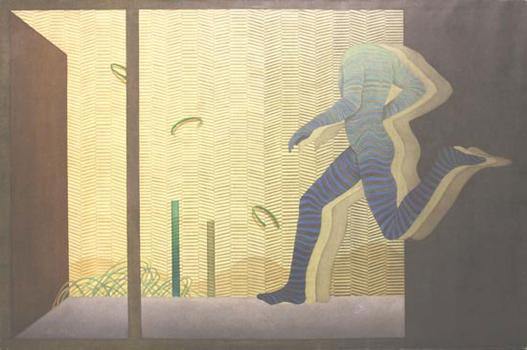 of