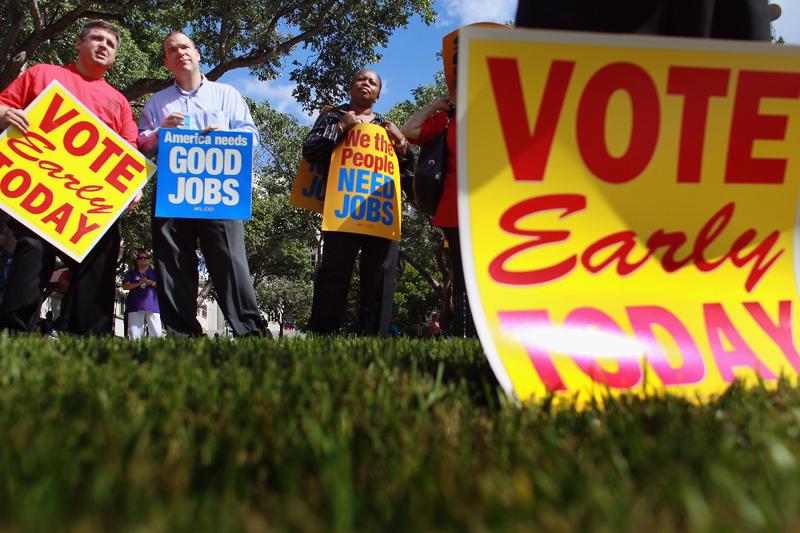 On Tuesday, voters will cast their ballots, bringing mid-term election season to a close. Unless, of course, some races are too close to call. Polls show that close Senate and gubernatorial races in Nevada, Illinois, Pennsylvania, Washington, Wisconsin, Alaska, Colorado, Ohio and Florida could require recounts.
It's an anxiety-inducing thought — and could potentially leave the House and the Senate hanging in the balance while the chads (or the absentee ballots, or the broken machines) get sorted.
We talk with Nate Persily, law professor at Columbia University, about the possibility of recounts after Tuesday's elections.