Jewish Museum Explores Legacy of 'The Great' Houdini
Friday, October 29, 2010
Houdini: Art and Magic, opening Friday at the Jewish Museum, explores the life of master illusionist Harry Houdini and his lasting impact on contemporary culture.
On view are 163 objects and 26 recent works of art, including historic posters, broadsides, and films. The exhibit also includes the magic apparatus that Houdini popularized—handcuffs, a steamer trunk and his iconic straightjacket.
"There is no question that Houdini was the most famous magician who ever lived, that his hold on American culture persists, and that his identity is regularly adapted to reflect the times," says guest curator Brooke Kamin Rapaport.
An immigrant from Budapest and the son of a rabbi, Houdini's performances had real-life significance for 20th century American immigrants who identified with his feats of escape. "For the thousands of spectators who looked skyward to witness his escapes, the performances may have seemed more important as a symbol than as a stunt," says Rapaport. "Liberation from political, racial or religious oppression was an aspiration of many 19th century immigrants who had traveled to America seeking freedom from oppression."
Even the props Houdini used for his stunts had special resonance for immigrants. "His magic apparatus were really common every day materials," Rapaport says. "The metamorphosis trunk was a packing trunk or a steamer trunk, and these would have been very identifiable objects to an immigrant population. I think that they would feel great sentiment in the symbolism of his being able to escape from an object like a packing trunk, a milk can or handcuffs."
Contemporary art inspired by Houdini is displayed alongside the historical objects, including work by Matthew Barney, Pita Coyne, Jane Hammond, Vik Muniz and Raymond Pettibon. "Most of what I've learned in my life as a magician was inspired by Houdini," adds magician David Blaine, who is on hand for a preview of the exhibit.
He recalls spending much of his childhood in a Park Slope library while his mother worked. One day, the librarian recommended he read "The Secrets of Houdini." "I started practicing different things that I thought he could do," Blaine says.
Blaine adds that in one of Houdini's "coolest" stunts, he invited an audience of doctors to puncture his face with needles, then pulled the needles into his mouth, and used a length of string to pull them all out, strung together.
And because a magician never reveals his secrets, Blaine says, smiling, "I can't tell you how it's done, though."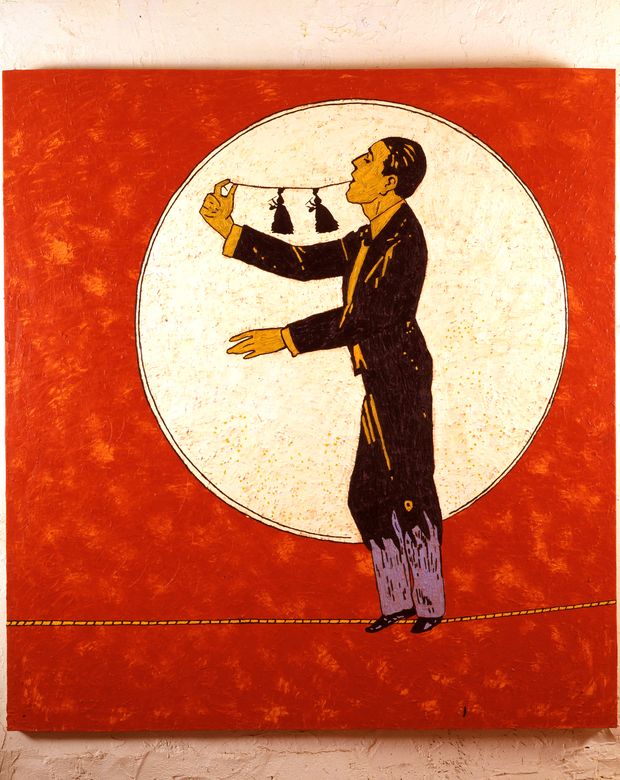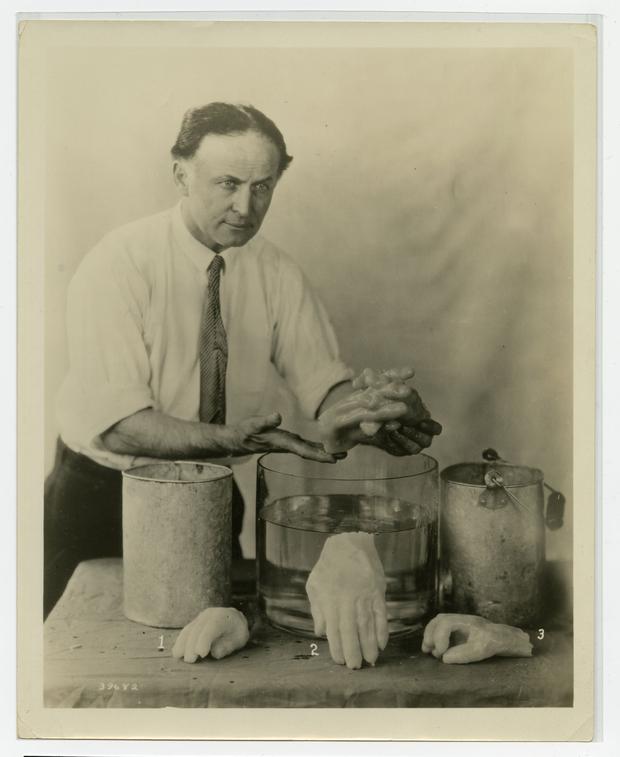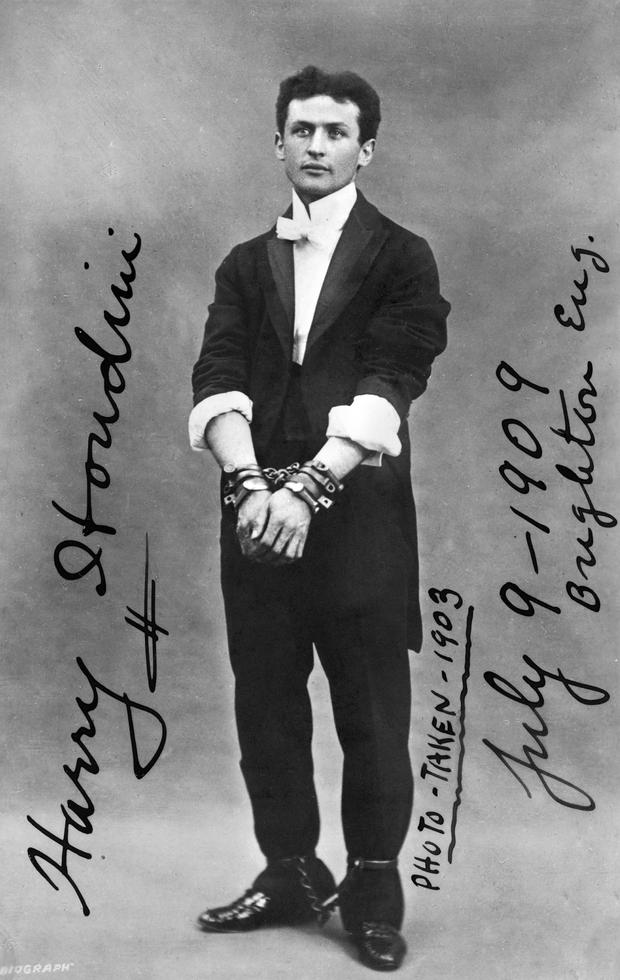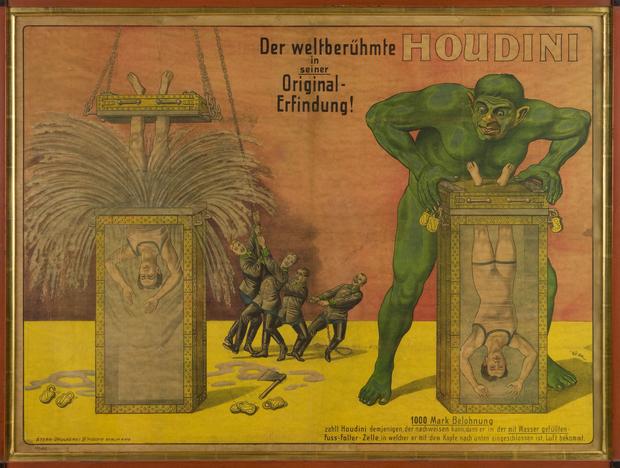 More in: