The Witte Boneyard: A Different Kind of Graveyard
On the wooded side of Arthur Kill Road, which winds towards the southern tip of Staten Island, sits Rossville Cemetery — a small patch of cleared ground spotted with broken and eroded gravestones from the 17th and 18th centuries. It's the type of place that on Halloween could scare anyone with an active imagination; forgotten, decrepit, and filled with details of lives extinguished.
But the Rossville Cemetery is far from the most hair-raising decay in the neighborhood. To get really spooked, one has to walk beyond the graves and clamber down the muddy embankment behind them, stepping into the soggy marsh and walking through the high grass during low tide. Obscuring the view towards New Jersey at the waters edge sit several dark, hulking bodies, half-buried in the coastal mud.
These ship skeletons, with their slumping smoke stacks and jutting, rib-like girders, sit at the top of the city's most impressive "boneyard," or ship graveyard. Active since the 1930s, the old Witte Marine Equipment Company — now Donjon Marine Company — is unique not only for its continuous marine salvaging but also for the number and variety of vessels that have been pushed into the muck. The rounded bridges of wooden tugboats, soaring bows of warships, and even the broad decks of old ferries can be seen along the water, sinking in slow motion.

Former owner John J. Witte was famous for chasing the curious away from the 24-acre property. Witte — who passed away in 1980 — refused to let ships brought in be dismantled, and at one point the boneyard held some 400 vessels, some over a century old. According to Witte's son Arnold, who now runs the yard as part of a larger dredging company, at least 100 craft rest there now, retaining the yard's bragging rights as one of the largest gatherings of historic ships like it in the world.

"Many if not all of the vessels you commonly see transiting the water ways of New York and New Jersey come to final resting place there — or have over the years," Says Witte, 72, who began his career in marine salvage and wreck removal at the yard as a 12-year-old. "It's closed off for public safety reasons. Some of the current wrecks are so deteriorated that it would be rather insensible to suggest it could become a tourist attraction."

That hasn't stopped some visitors. Artist Bill Murphy, a native Staten Islander and artist who knows his borough's coastline well, first braved the threat of John "Old Man" Witte's wrath in the 1970s.

"The very first time I ever went down there was probably the scariest time I ever had," says Murphy. "I actually got onto Witte's property and I was on an old coal barge. My foot went right through a 12-inch wide plank and I went right down — my right leg went all the way down past the knee."
Scores of etchings, paintings, and sketches later, Murphy continues to scour the coastline for decay — he says the natural progression of the ships' slow disappearance below the waterline, and the process of discovering the skeletons of New York's harbor history, is intoxicating. He's not alone either. Photographer Shaun O'Boyle has made several trips to the yard, putting some of the photos into a book: Modern Ruins, Portrait of Place in the Mid-Atlantic Region. Another set of shots, particularly spooky in black-and-white, can be found online at a Web site called Opacity. 
One artist, John A. Noble, made it his life's work to document the slow obsolescence of sailing and steam vessels along the Arthur Kill — the body of water separating Staten Island and New Jersey. Noble died in 1983, but his studio, built on a barge in a New Jersey Port Johnston boneyard now laid mostly to rest under water, survives at the Noble Maritime Collection at Staten Island's Snug Harbor Cultural Center.

"Noble knew old man Witte, and he used to draw at Witte's yard, but he got chased out too often," says Erin Urban, executive director of the Noble Maritime Collection. "It's kind of haunting, to say the least, because there's enough left of the ships you get a sense of what life was like there. You even find debris — things that are reminiscent of their personal lives and still laying around."

On an expedition of her own, Urban found a hand-carved piece of wood in the shape of a human foot, cut off at the ankle and hewn into an ashtray. Others have stories to tell, of being chased off the property by Witte, or finding old ships logs, rotting away or half-submerged in water. Arnold Witte, for his part, is not a teller of tall tails.

"Do I believe anything's haunted? Not that I can think of," says Witte. But he does point out, with a chuckle, that some of the ships are living beyond their official death. "The steel components are sold to mills, so there is in a sense a resurrection of the vessel in a different form — whether it's by way of it becoming a refrigerator or an automobile."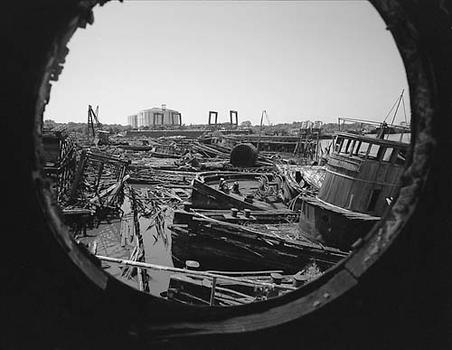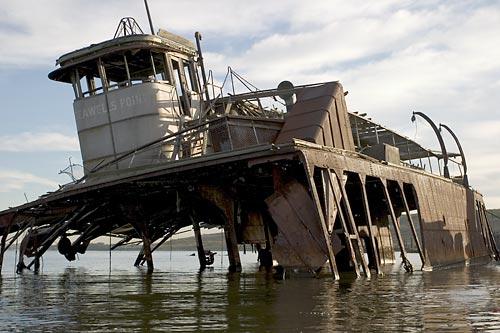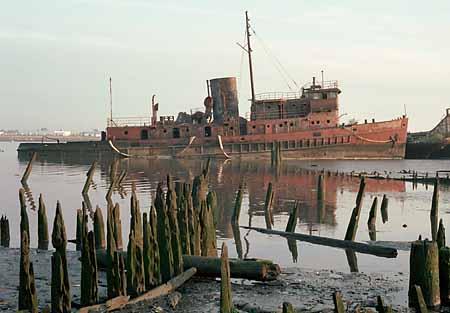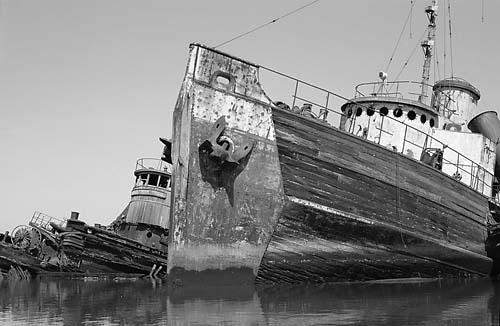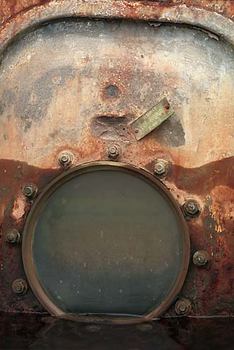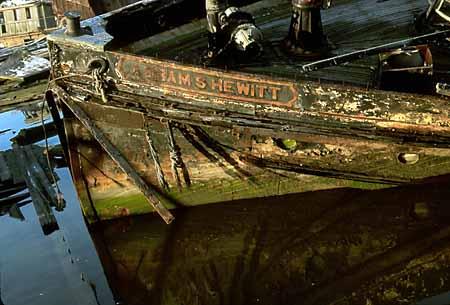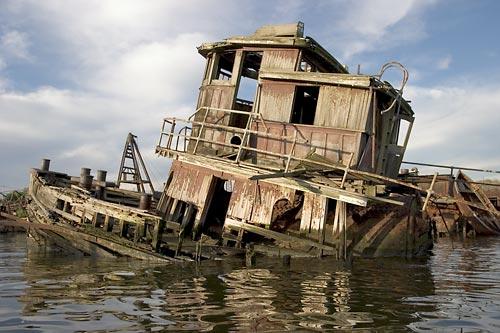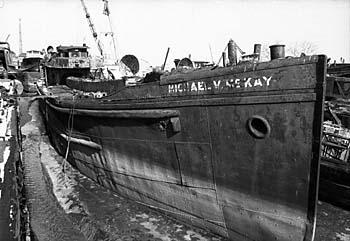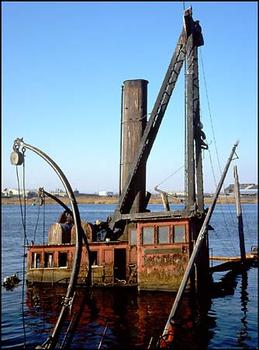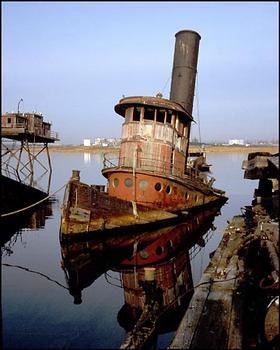 of