NY Choreographer Shen Wei Brings Street Performance to Times Square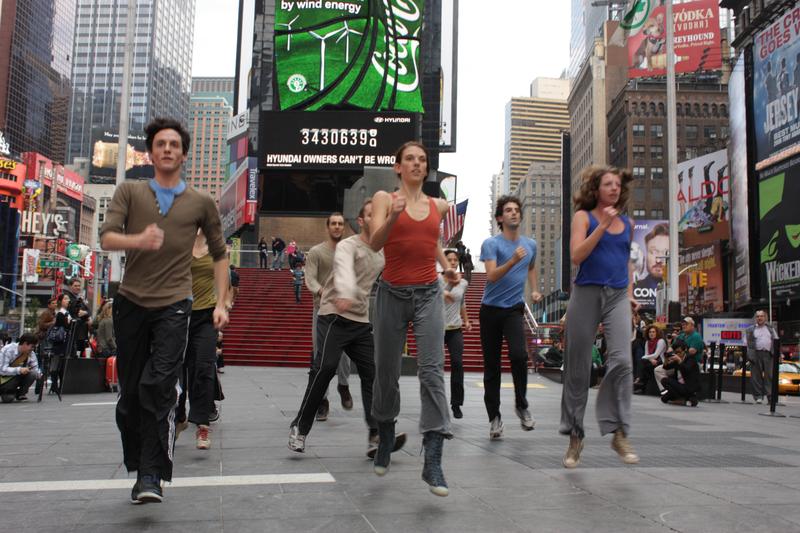 Shen Wei was catapulted onto the world stage when he choreographed the opening ceremony of the 2008 Beijing Olympics. He's been fairly quiet since then—until Thursday when his New York-based dance company Shen Wei Dance Arts kicked off a world tour of street performances in Times Square. The performance was part of the Times Square Alliance's Public Art Program, which seeks to bring free art to the area.
Tim Tompkins, the president of the Times Square Alliance, was thrilled to get Wei's group to perform. "I love the idea that someone with this level of enormous talent has operated in these different venues—a giant stadium, a giant empty armory hall, and then this busy crazy place that is Times Square," said Tompkins.
Thursday's free public performances on the red steps of Duffy Square are the first of many to come. Wei, 42, plans to take them to Germany, Budapest, Italy and to the Edinburgh Festival in Scotland next year. In these outdoor shows, his dancers spotlight segments from his new contemporary series called "Re-Triptych."
"It is about cultural differences in human interaction between Eastern and Western societies," said Wei, who was born in China but has lived in New York since 1997. During today's performances, the dancers emphasize group unity by moving in sync or pushing their bodies together. At other times, they accentuate individualism and break off into their own free form.
Wei, a previous Guggenheim fellow and winner of the MacArthur "Genius" Award in 2007, said a special big production for the Park Avenue Armory is also in the works for next year. For now, Shen Wei Dance Arts can be seen in free performances all around town on Thursday and Friday.
The schedule for Friday:
11:00 A.M. - Columbia University - Main Campus 
12:30 P.M. - Wall Street (near the cow statue) 
2:30 P.M. - Battery Park (by the water, near the Jewish Heritage Museum) 
4:30 P.M. - The front steps of the Metropolitan Museum 
7:30 P.M. - DUMBO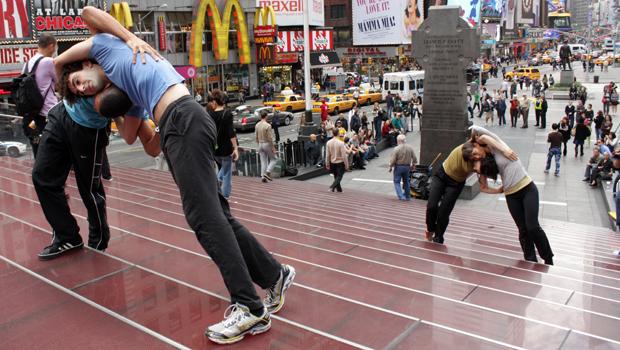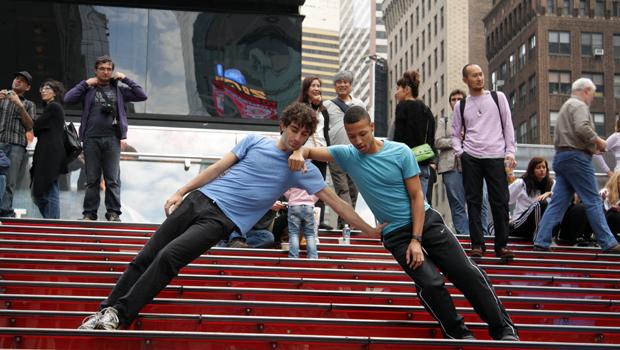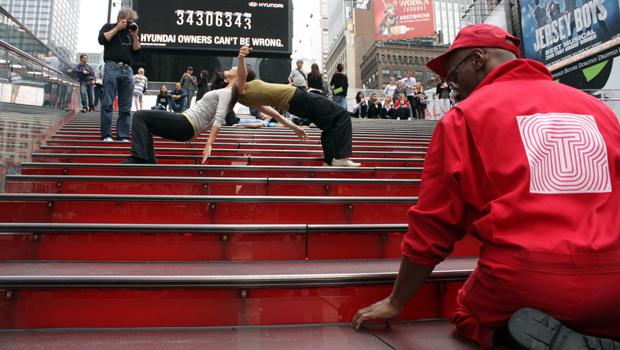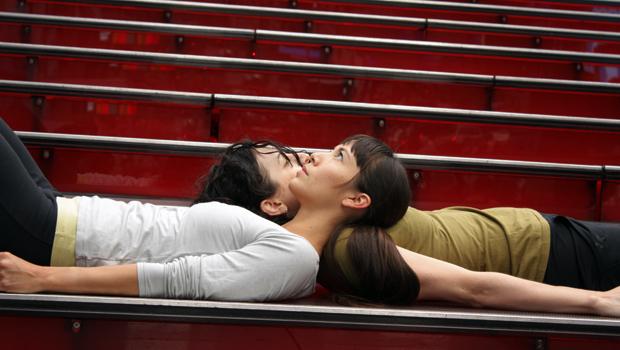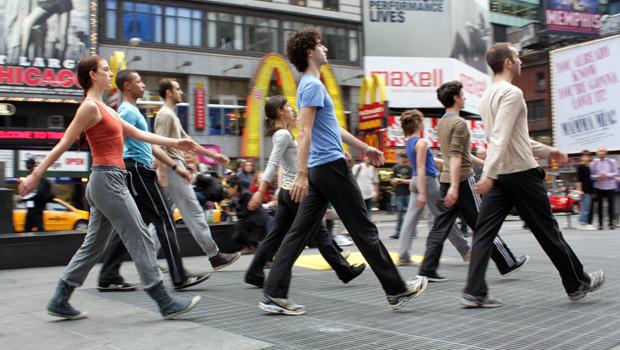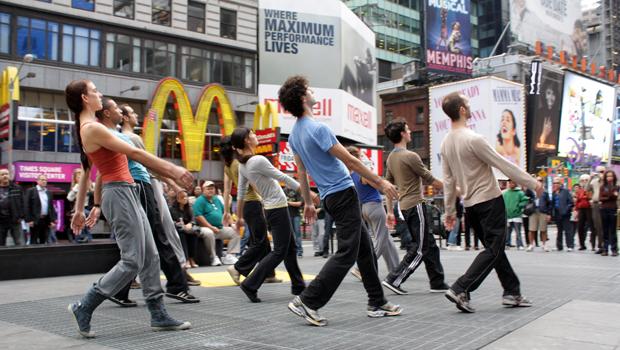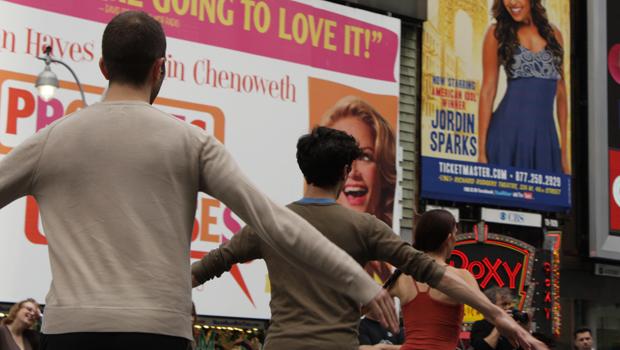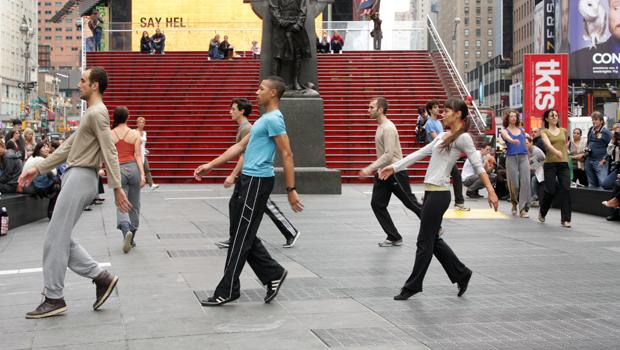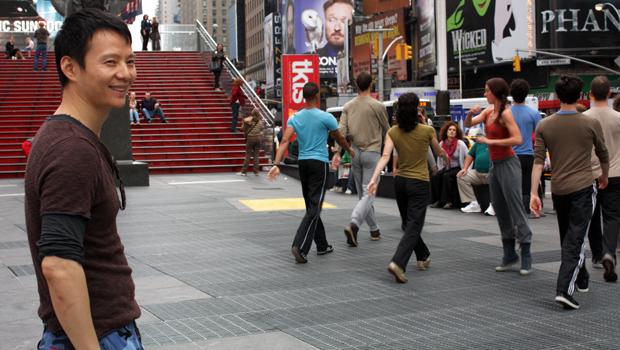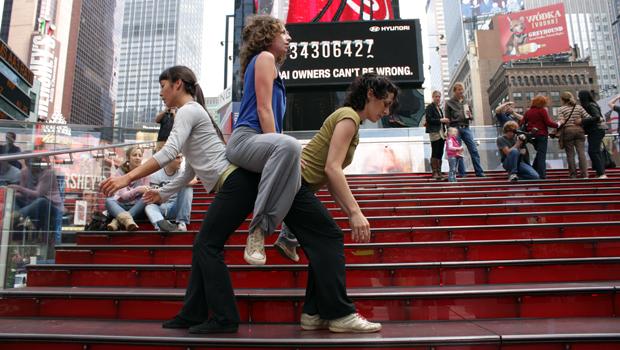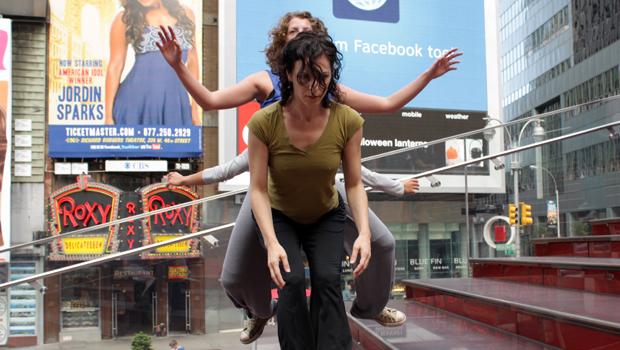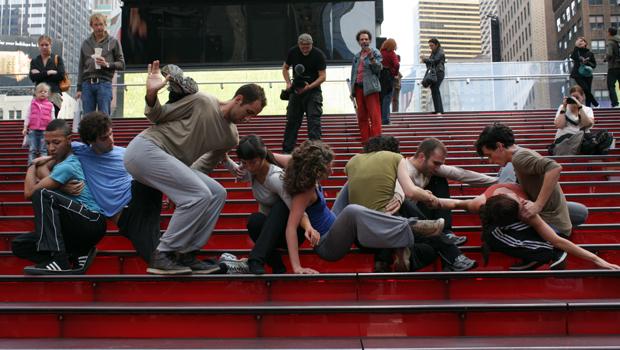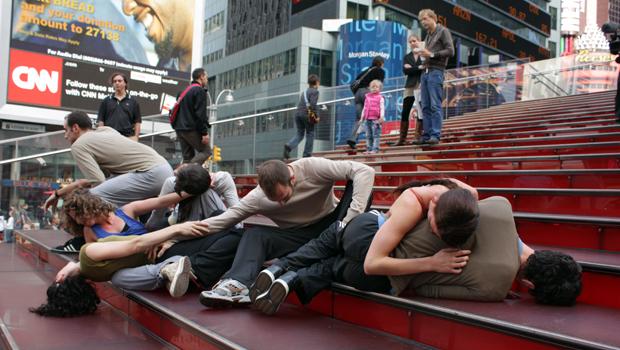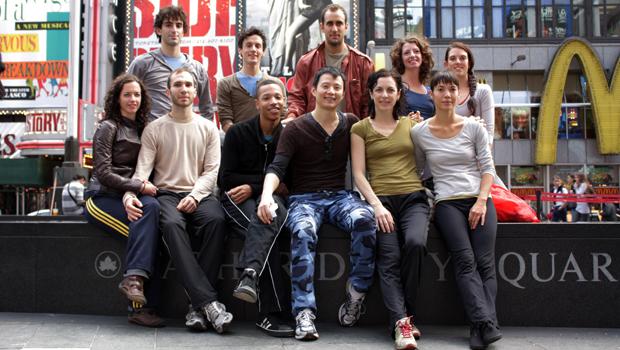 of