Brooklyn's Atlantic Yards Construction Site Gets A Face Lift
Artist Mauricio Lopez designed the bold geometric patterns of "Color Mesh," now adorning the construction fence along one side of the Brooklyn Atlantic Yards project.
Lopez was one of four winners of last month's urbancanvas design contest, which invited artists to beautify construction sites with artwork suitable for fences, sheds, and scaffolds—structures that protect the public during the construction process.   
The other winning designs were "Breathing Wall" by Monika Bravo, Jen Magathan's "My Urban Sky," and "Green Screen" by Corinne Ulmann.
"Color Mesh" is the only design to be installed so far. The city's Department of Buildings says others are coming soon. 
Check out the other three winning designs, coming soon to a construction site near you: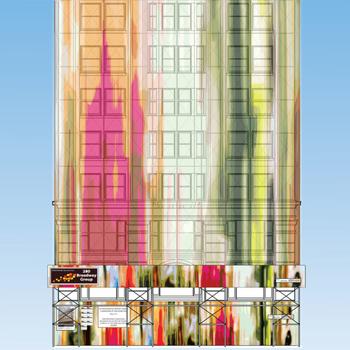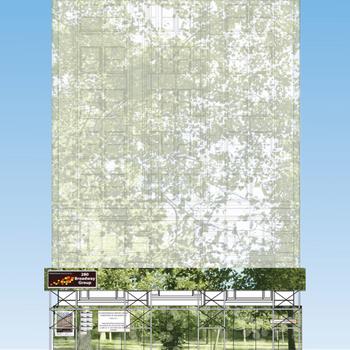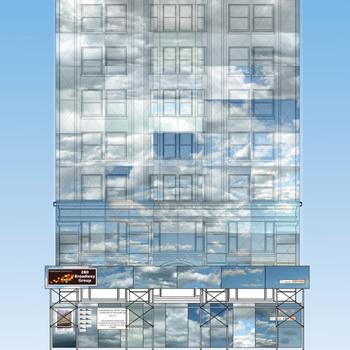 of