50th Tree Planted at 9/11 Memorial
On an unseasonably warm October morning, the 50th tree was planted at the Memorial Plaza. The White Swamp Oak was lowered by crane while Mayor Michael Bloomberg and other officials including Maurice Greenberg, the former head of AIG and a major contributor to the 9/11 memorial, watched.
The plaza will have about 250 trees when it opens next year, on the tenth anniversary of the 9/11 attacks and organizers hope to eventually plant 400 in total.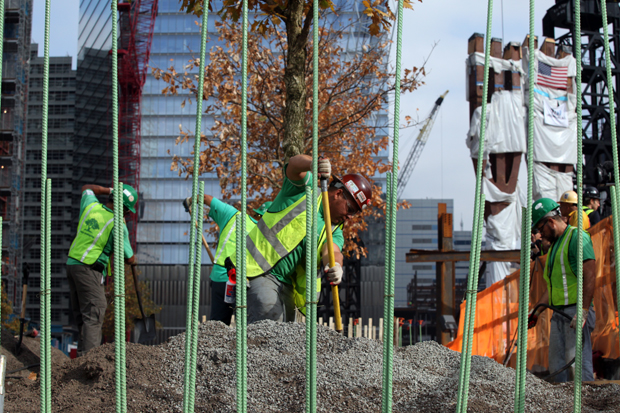 Workers hardly take a break while the 50th tree is lowered.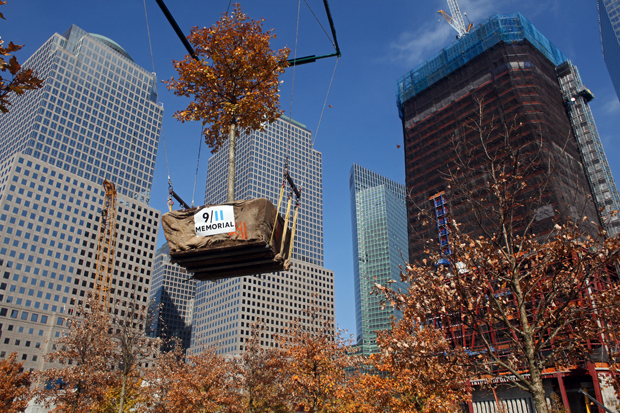 The White Swamp Oak is lowered into the Memorial Plaza.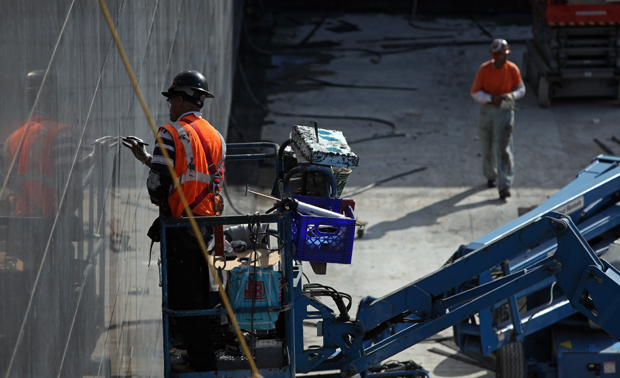 Worker putting the finishing touches on the North Memorial Pool.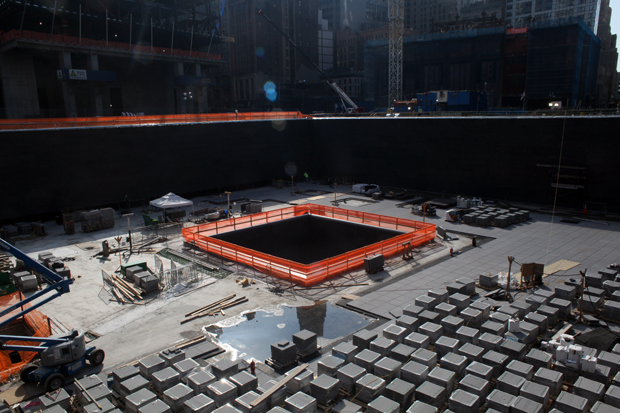 North Memorial Pool.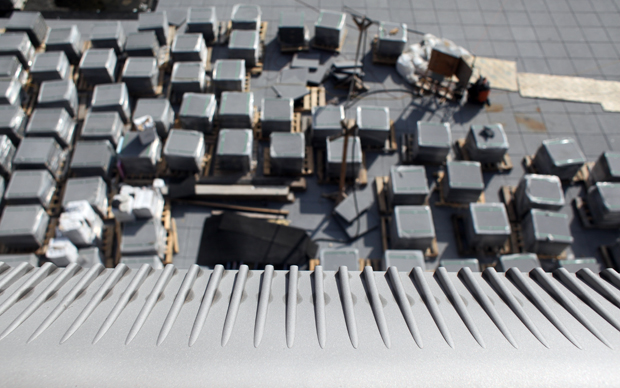 These rivets at the Memorial Pools will make the water twirl as it falls into the pools.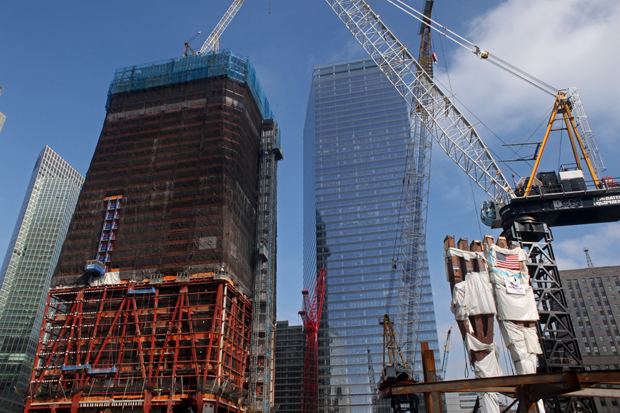 One World Trade Center, with the seven-story tridents from the original World Trade Center on the right.