Former President Clinton Stumps for Dems in New York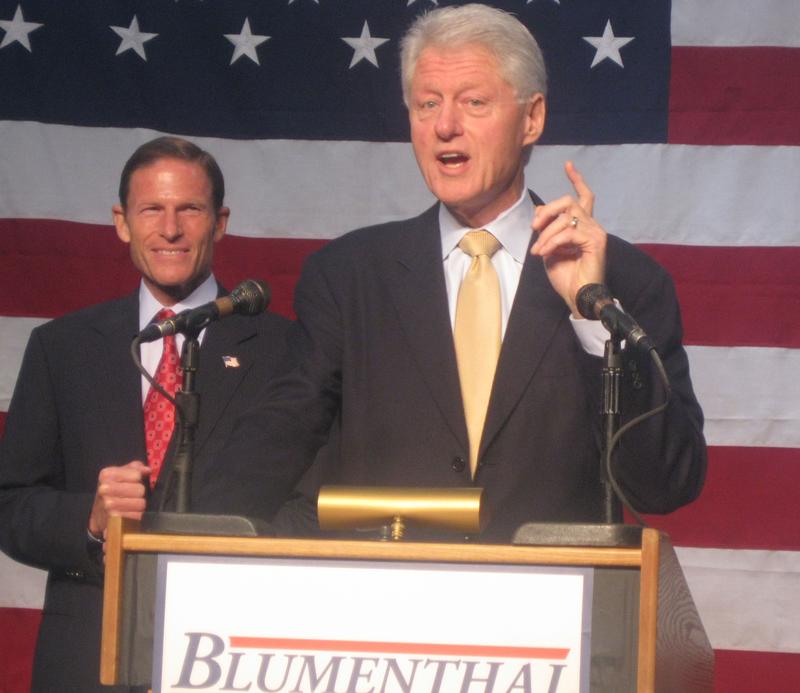 As Democrats worry about losing seats in the upcoming election, one of their big guns - former President Bill Clinton - is burning up the trail, stumping for candidates around the country. This week, he's back in New York.
On Wednesday afternoon, he is stumping for Andrew Cuomo in Brooklyn. On Saturday, the former President will appear at a rally in Harriman with two-term Congressman John Hall who is in a tight race with Republican political novice Nan Hayworth.  He will also campaign with Congressman Scott Murphy next Monday.  Murphy is fighting a tough challenge from Republican Chris Gibson in the 20th Congressional District near Albany.
He was last in New York in September, campaigning in Staten Island for incumbent Rep. Michael E. McMahon who is battling GOP challenger Michael Grimm.
Elsewhere in the northeast, Clinton stumped for Connecticut Senate hopeful, Attorney General Richard Blumenthal, and for Rep. Barney Frank of Massachusetts who is at risk of losing his seat. Clinton has also traveled home to Arkansas where he is featured on TV and radio ads for Senator Blanche Lincoln's highly contested race.   
ABC estimates Clinton will attend more events for this election than he did while campaigning for the Obama-Biden ticket in 2008.
The former President is not the only one on the road fighting for New York seats. First Lady Michelle Obama headlined a Manhattan fundraiser for the Democratic National Committe last week, and Secretary of Health and Human Services Kathleen Sebelius volunteered at a Manhattan phone bank on Monday to encourage Democratic turnout.