Celebrating Hollywood Legend Doris Day
Hollywood legend Doris Day, born Doris Mary Ann Kappelhoff, turned 89 years old this April. She's one of the few top-ranking female box office stars who is still alive to talk about what it was like to break into Hollywood in the 1940s, and she recently spent time talking about her life and career with WNYC music host Jonathan Schwartz. Day shares with Schwartz, among other anecdotes, how a car accident curtailed her stint as a dancer, why she turned down the lead in the movie "South Pacific" and the time Frank Sinatra came to her defense at a birthday party.
Day was born in 1922 in Cincinnati, Ohio to German-American parents. She began dancing at the age of 5, and never learned to play the piano, despite her father's insistence that she learn the keys. "I didn't practice because I was dancing," Day told Schwartz, adding that her father was an organist with a choir who people would travel from far and wide to hear sing. "I was either standing on my hands and practicing that, or going to dancing school. And he gave up on me."
Not learning the piano was a decision Day regretted at age 15, when a serious car accident curtailed her dancing career. She and her friends had been out dancing in Hamilton, Ohio, 30 miles from Cincinnati, and were headed back home when a train struck their car. The accident was so bad that Day's doctor nearly had to amputate her leg, and it changed her dancing career forever. But Day wasted no time in moving onto the next phase of her career. While she was convalescing, she got a vocal coach and two years later was singing with bandleaders Les Brown and Bob Crosby. "Everything fell into place in my life, what can I tell you?" Day said, although she admits to this day she still can't read sheet music. "I know from looking at it what it's going to sound like. I don't know what the notes are on the piano, but I can read it."
Day made her first major recording, "Sentimental Journey," when she was 23, and then sang and recorded more songs than she can remember — more than 650 of them — from standards to lighter fare. "Everything you do, you have to do your best, and make it sound as good as you can," she said. Later, when she moved to a house on Crescent Drive in Beverly Hills, Day remembers fondly rehearsing songs like "Give Me Time" with the pianist, conductor and composer André Previn.
Her favorites were the ballads, songs like "It's Magic" from her film debut and "My One and Only Love" from her Duet 1962 album with Previn. "If they said something, they moved me," Day said. Even though she had so many hits, including "Secret Love" in 1953 and "Que Sera, Sera (Whatever Will Be Will Be)" in 1956 (both won Academy Awards for Best Original Song), Day never knew it: "I never knew when I had a hit or when I didn't. Nobody ever mentioned it. I was never aware of things like that. I was so busy."
Day starred in her first film, Michael Curtiz's "Romance on the High Seas," in 1948. It took some convincing—including a fancy dinner from her agent—to get her to try out for the part. "I said, first of all, I'm not an actress. I've never acted," Day said. "And he might like my singing, but he has to find the actress first."
But Day got the part. From then on, she said that she learned to act by listening. "Romance on the High Seas" was one of nearly 40 films she would act in over the course of her life, including "Tea for Two," "Calamity Jane," "Young at Heart" with Frank Sinatra, "Love Me or Leave Me," Alfred Hitchcock's "The Man Who Knew Too Much" (top right), and "Pillow Talk" (lower right), which she starred in with Rock Hudson.
Day also remembers meeting composers Richard Rodgers and Oscar Hammerstein at the Beverly Hills Hotel and discussing playing the lead in the film version of "South Pacific." She didn't end up getting that part because Mitzi Gaynor was eager to play the lead and would do it for less money. "It was meant to be," Day said.
She added that Frank Sinatra was a "very caring and very sweet" man on the set of "Young at Heart." At a party on the set, one of Sinatra's pals hurled a Kleenex box at Day (that she caught), and Sinatra escorted the man out of the building.
Day, who had four husbands and dated Ronald Reagan for a time, now lives in Carmel, California, and is an animal rights advocate. She had one son, Terry Melcher, who passed away in 2004, and she is referenced in songs by Wham! ("Wake Me Up Before You Go-Go!"), Billy Joel ("We Didn't Start The Fire"), The Beatles ("Dig It"), Elton John ("Wrap Her Up"), and Underworld ("Dirty Epic"), among others.
To hear these and other anecdotes from Doris Day herself, listen to Jonathan Schwartz's full interview above. Also, let us know your favorite Doris Day song, movie or memory by posting a comment below. While you're at it, check out our slideshow.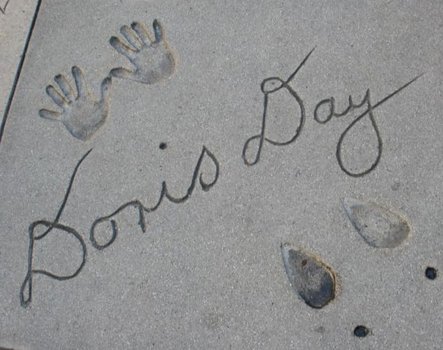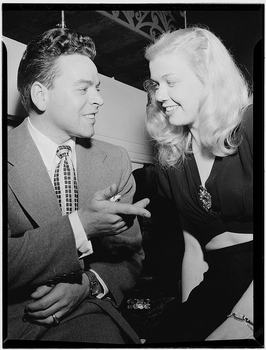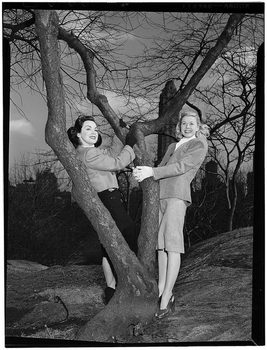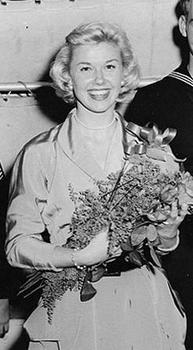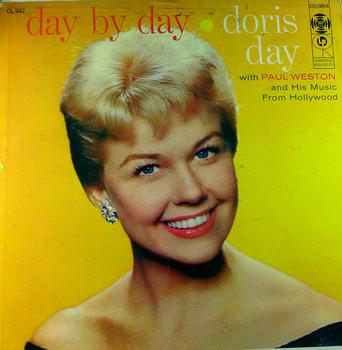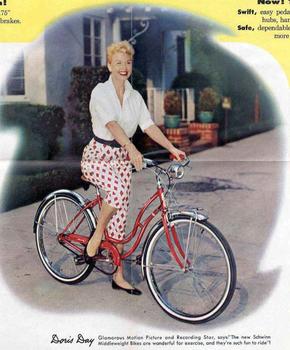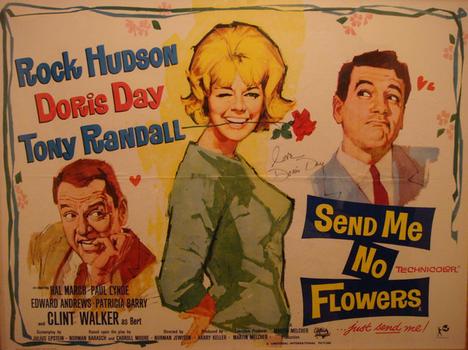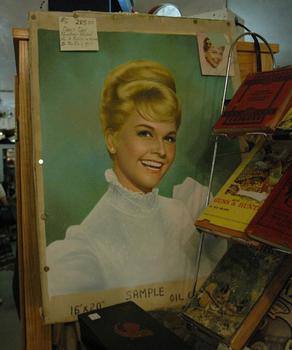 of