Weekend Update: Finger Painters, Cellphone Photographers and Mobile Musicians Converge on New York City
They're using mobile phones for talking, texting, e-mailing, playing video games, and now...fine art.
"It's not just a phone or a means to check your e-mail, but there's so much possibility," says Mia Robinson, who finger paints portraits on her iPhone or iPad. She's one of the 200 finger painters, cellphone photographers and mobile musicians who are in New York City this weekend for the first ever MobileArtCon conference.
The two-day conference, which was organized by seven digital artists who chat mostly online, will be held at N.Y.U.'s Tisch School of the Arts. Benjamin Rabe, a prolific finger painter and comic book writer from Hamburg, Germany, and Matthew Watkins, who founded the fingerpainted.it blog with Rabe, will talk about mobile digital art in the MobileArtCon keynote speech. Other panels will tackle the evolution of digital art, mobile photography and art on mass transit. In between panels, experts will give demonstrations of mobile phone apps used in "mobi-digi" art, including Meritum Paint, ArtStudio, and Brushes.
Some of the other digital artists in town will also be meeting up around the city this weekend to paint digital portraits on their iPhones, iPads and Android phones. "We invite people to not just come and watch, but to actually participate," says Robinson, who is one of the conference organizers. "And to pull out their devices. We can show them a thing or two."
Kara Jansson Kovacev, who lives in Queens, also helped organize the 2010 MobileArtCon. She thinks creating mobile digital art is a growing trend. Plus, it's a good way to kill time on her 45-minute subway ride to work. "It's like I have a studio in my pocket," she says. "I have it wherever I go. If I'm waiting in line somewhere, I can do a drawing."
The MobileArtCon 2010 is sold out, but you can still meet the artists at noon on Saturday in Washington Square Park, or from 9:30 to 10:30 on Saturday night in Times Square. Or, R.S.V.P. to attend an exhibit of work created on handheld devices, "Illuminated Touch 2010," on Sunday from 7 to 10 P.M. at the Openhouse Gallery on Mulberry Street.
Check out some digital mobile work in the slideshow below: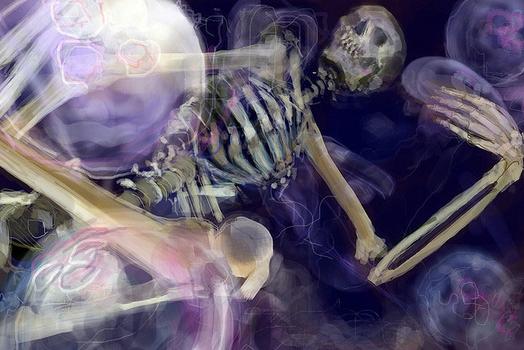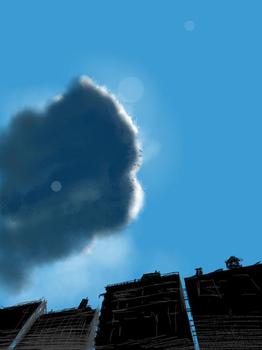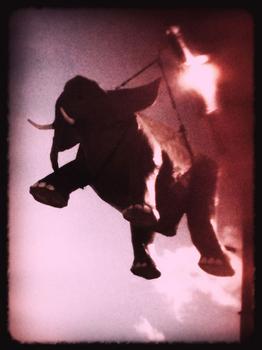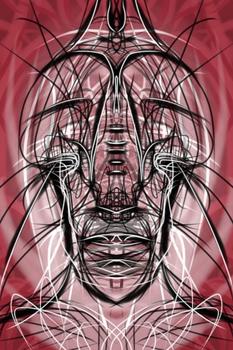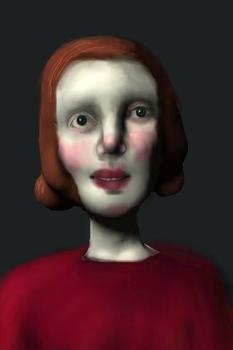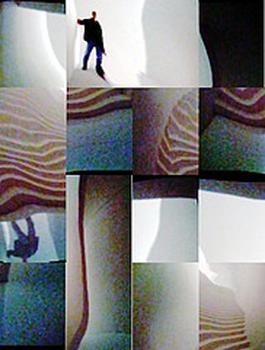 "Ben on stairs puzzle," by David Leibowitz
of