Cuomo Talks Transit, Goes Off Script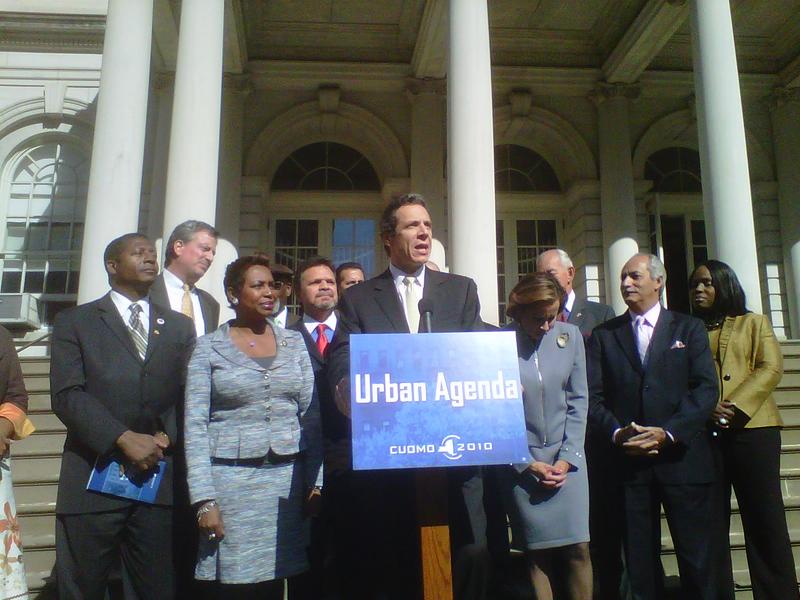 Democratic gubernatorial candidate Andrew Cuomo has been a bit of a cipher when it comes to transportation and transit.  He's bemoaned MTA inefficiencies, called into question an employer-tax imposed last year to help bail out the MTA, and said fares shouldn't go up. But he's said little about financing the authority over the long term.
This week, in his most extensive remarks to date on transit, he didn't add much. 
The occasion was the release of his 273-page urban agenda, which by the way, did NOT include transit.  It was the kind of 'urban agenda' you'd hear in the 1990s: anti-poverty, affordable housing, minority jobs. (By contrast, Shaun Donovan, the current HUD Secretary — Cuomo's former position— has made sustainable, walking, transit-rich communities a major plank in his agenda.)
But all the journalists at City Hall, pretty much, wanted to talk to Cuomo about transit.