Barbie Fashion: Creating the World's Most Expensive Doll
Australian jewelry designer Stefano Canturi spent six months working on the smallest client he's ever had: toymaker Mattel asked him to design a Barbie doll that would be the most expensive in the world.
If you don't pay too much attention to the business of jewelry, you may not know Canturi's name, but you've probably seen his work. The "Satine" necklace in "Moulin Rouge" was a Canturi piece. His designs have also sparkled in "The Matrix," "Superman Returns," and on the necks and arms of Oprah Winfrey, Kylie Minogue and others.
When we met up at Christie's in New York, Canturi was showing off his latest little jewel, "Barbie by Stefano Canturi." The doll sports a diamond collar necklace with a startling pink diamond glinting at its center.
After a morning with the effervescent Canturi, I begin to pick up a few bits of jewelry vocabulary. Barbie's necklace is made of white diamonds with a one-carat emerald-cut "Fancy Vivid" diamond right in the center. The colored diamond is a rare find from Australia's Argyle mine, a perfect fit for his Barbie.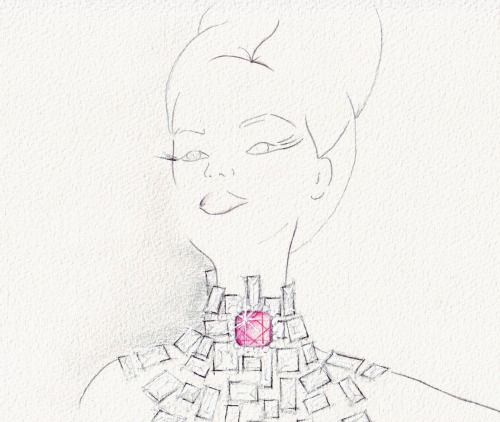 Canturi was given carte blanche to design the doll's look. First, he took a basic doll and gave it a makeover. Her eyelashes, make-up, dress, shoes and hair are all Canturi's work--even her pose. This is all icing on the cake, though, because it's the pink diamond that makes Barbie so expensive. The stone alone is worth at least $300,000 dollars. The designer adds it took him six months to make the doll and he loved every minute of it.
"She didn't complain, she always was ready for me...fitting her with this beautiful necklace," Canturi said. "I even had to poke her a few times with a sharp object and she did not complain one bit. Love her, she's gorgeous!"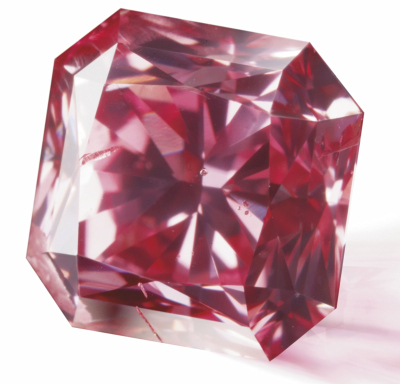 When Canturi got the commission from Mattel, he worried that it was a little too decadent for the times. So, he decided to take the job but only under the condition that all proceeds from the sale of his Barbie went to the Breast Cancer Research Foundation. The one of a kind doll also comes complete with a special offer: Canturi will make a unique human size piece of jewelry for the pink diamond to go into, so the owner can share the diamond with the doll.
Updated at 9 A.M., 10/21/10: Stefano Canturi's Barbie was sold at Christie's on October 20th for $250,000 dollars, less than the original auction house estimate. Barbie kept her poise though and as the gavel came down, the bidders broke into applause. It was a mini-milestone in fashion history—a little plastic doll and her custom-made necklace sold for a quarter of a million dollars.