The World Trade Center Rises: View From the Top and a Trip to the Sandwich Shop
WNYC began visiting the World Trade Center site in April 2010 and continues to document the construction of One World Trade Center, the 9/11 Memorial, the transportation hub and the people working on the site.
By mid-October the beams of One World Trade Center have reached the 42nd floor. The workers are getting as much work done as possible before the winter comes with the biting winds that make progress at that height very difficult. The Port Authority says workers are averaging about a floor a week as the fall turns to winter, when they expect progress to slow down.
One World Trade Center: October 11, 2010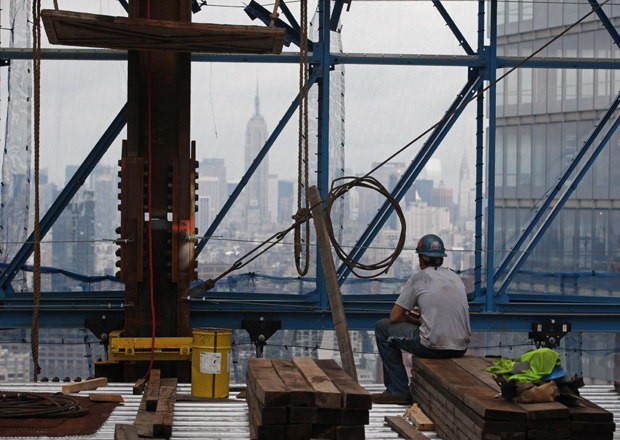 The Empire State and Chrysler Building can be seen from the 40th floor.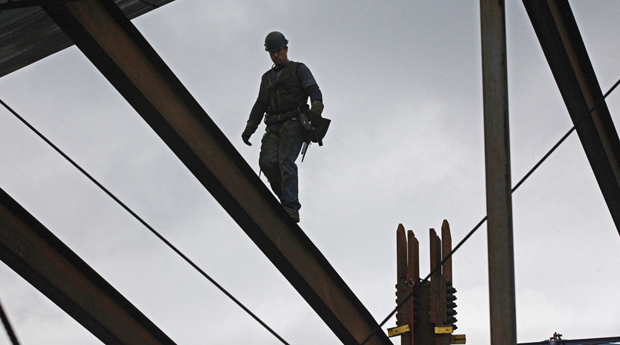 A worker balances on a beam, which will be part of the 42nd floor.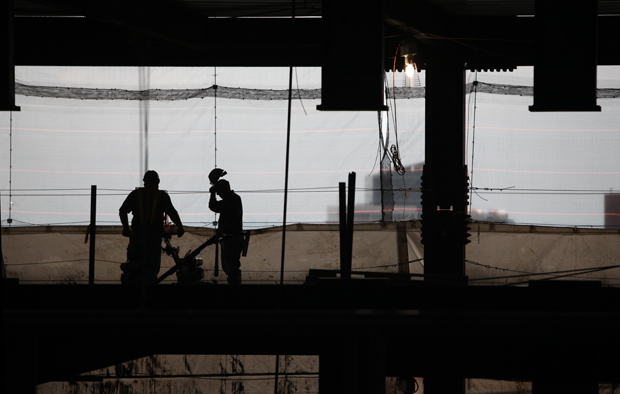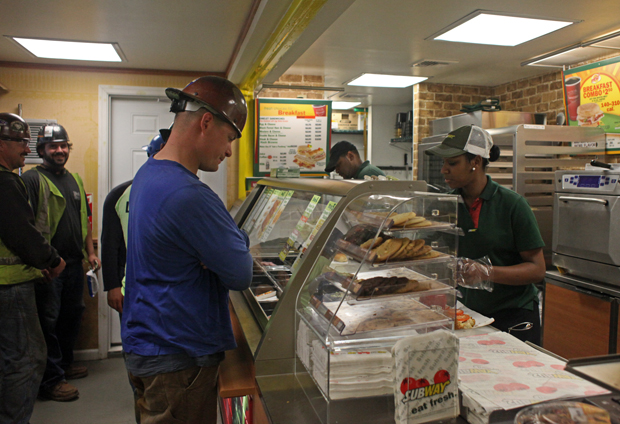 The Subway sandwich shop opened in August and does a brisk lunch business. It will rise as the floors rise. One worker said he often had no other eating options, "I don't like it, but sometimes it's the only thing you got up here."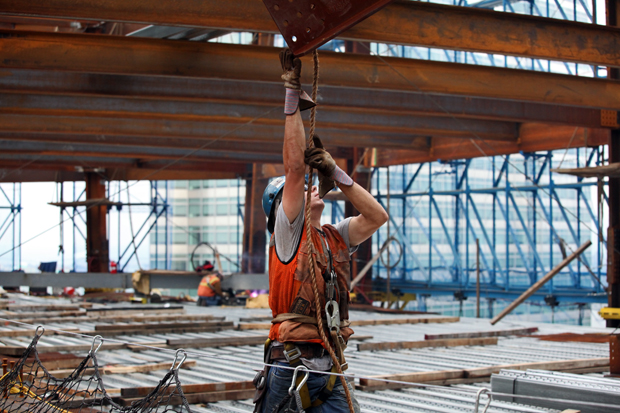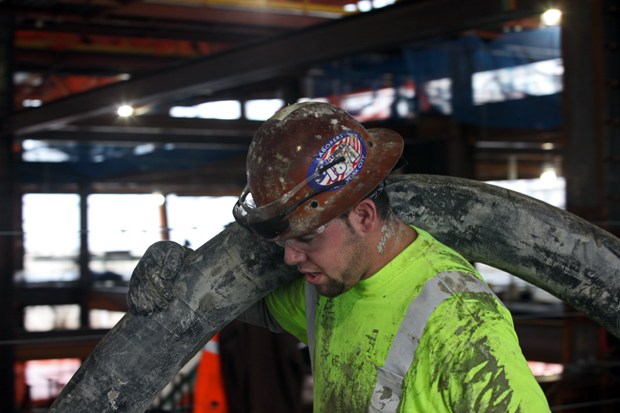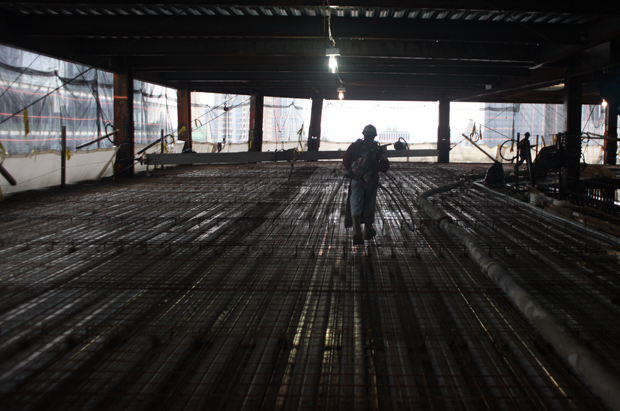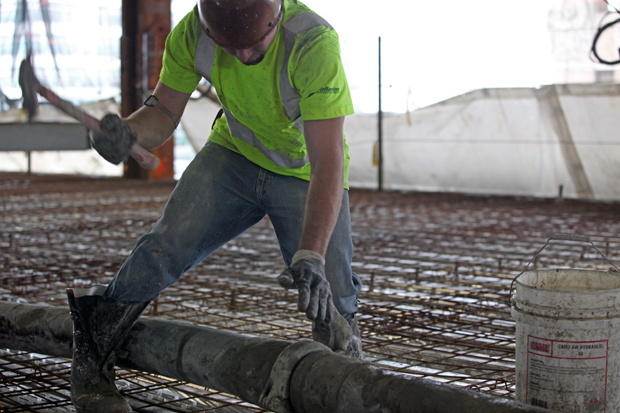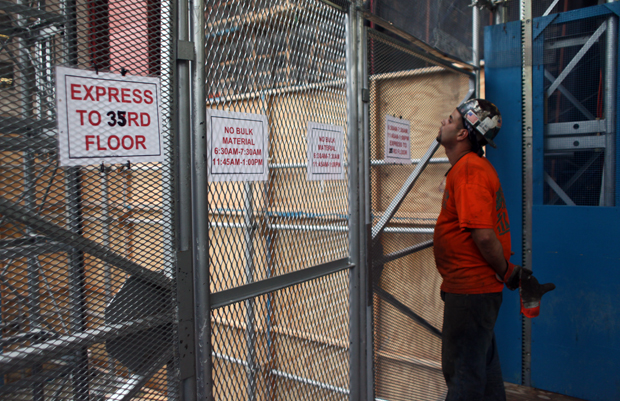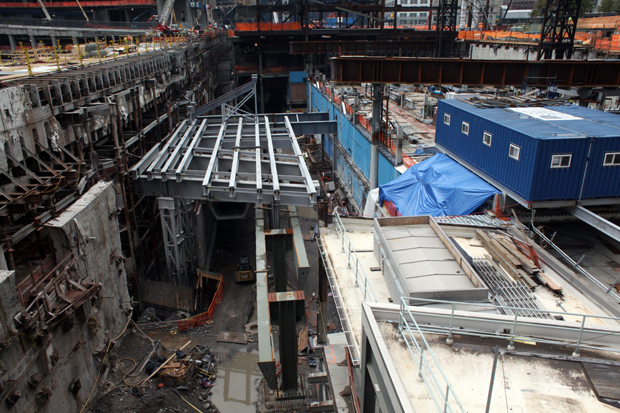 Progress on the restored No. 1 subway line.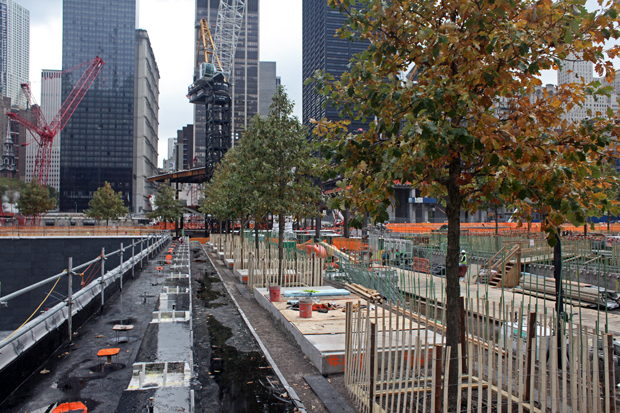 There are 14 new trees at the 9/11 Memorial.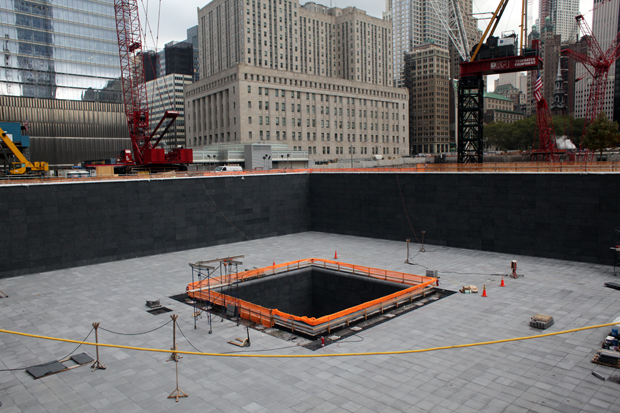 The North Pool is finally complete and will be filled with water in November for a test run.