Tavern on the Green Re-Opens with Gourmet Food Carts
The iconic stretch of green in Central Park at 67th Street and Central Park West has gone from farmland to upscale restaurant and now to farm eating. The landmark restaurant, Tavern on the Green, closed last January after filing for bankruptcy, but has been reincarnated as a gourmet food cart hub and visitor center.
Parks Commissioner Adrian Benepe cut a (green) ribbon on the terrace of Tavern on the Green on Friday for a re-opening cremony and sampled the goods from the four food vendors.
One of the carts, Ladle of Love, best known for its farm-to-table food and award winning fried truffle chickpeas, was serving up a fall classic, butternut squash soup. The founder, Leslie Lampert, held her bridal shower at Tavern on the Green, but says Central Park food has room for improvement.
"I don't want to diss the hotdogs in the park, because I love them too, but the reality is it's time to have some 'honest food' here and that's what we do," Lampert said. Ladle of Love prides itself on using locally sourced ingredients in their dishes.
Like all of the vendors, Lampert, 56, had to submit a 52-page proposal to get a spot. "When we were awarded that privilege of having one of the food trucks here, I literally burst out crying," Lampert said. "I was so happy. It's the greatest pasture in the world."
A visitor center with a massive touch screen map and a Bike and Roll bike rental station also opened Friday. The food trucks will be open from 10 a.m. to 10 p.m.
But not all visitors found the lamb tacos from Pera or the Giandujia flavored artisanal ice cream from Van Leeuwen appealing. Maureen Stock, 70, visiting from England with her two daughters stopped for hot drinks after a horse carriage ride. They said Central Park reminded them of Hyde Park in London, but as far as the food, "I don't know, because I'm an English person I like English grub," Stock said. "I don't like foreign food."
John Thetland, 30, an artist who lives in Stuy Town sat at one of the tables with a lamb roll in one hand, and a pumpkin flavored ice cream in the other. He says the old Tavern on the Green was good for hosting wedding receptions, but he doesn't miss it, declaring it, "Overpriced, a lot of glitz and not a lot of substance. This is actually an improvement in my opinion."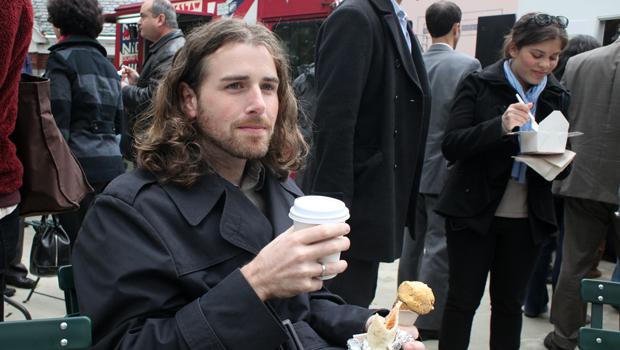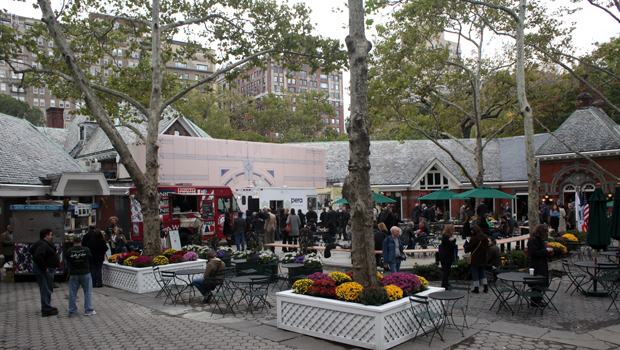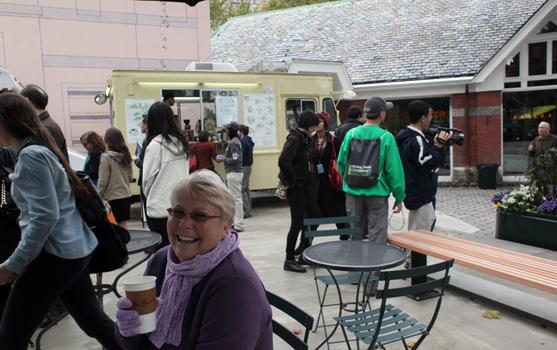 of