Not Like Mike: Michael McMahon and Michael Grimm Campaign on Differences in Staten Island Congressional Race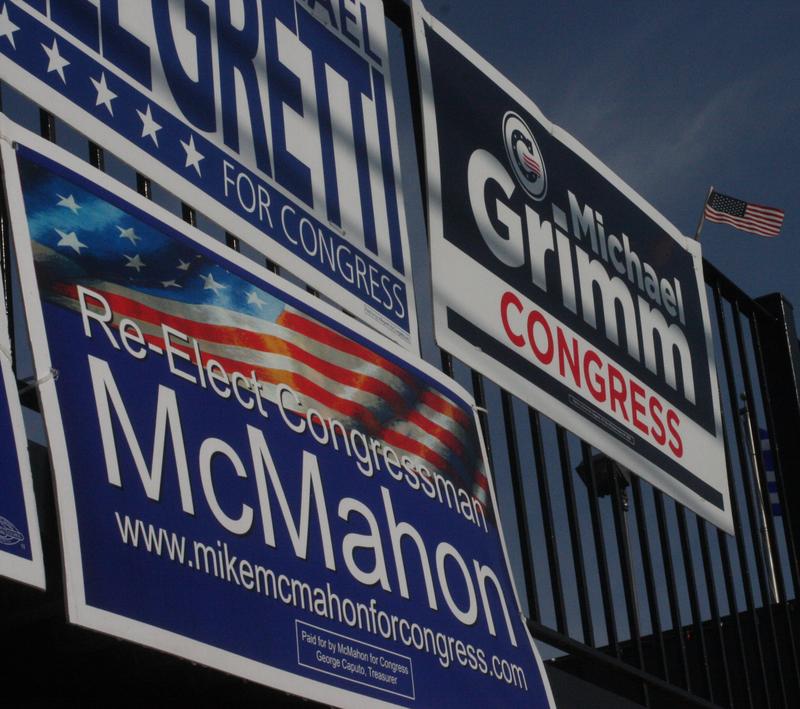 It's a sleepy Sunday morning in Brooklyn, but Congressman Mike McMahon is in the middle of a full schedule.
He arrives later than his fellow politicians to John Dewey High School, who are pledging to introduce legislation banning all-plastic knives and other metal detector-proof weapons. When the cameras roll, McMahon ties the issue to the 9/11 attacks in clear, succinct, TV-ready talking points.
"If it helps commandeer an airplane, if it helps you commandeer a classroom and cause harm to young children and classmates, it's unacceptable and outrageous," he says, before posing for a few pictures and heading off to meet with donors.
McMahon is a freshman Democrat, but he projects the aura of an experienced politician. In New York's 13th Congressional district, which includes all of Staten Island and the Brooklyn neighborhoods of Bensonhurst, Dyker Heights and Gravesend, he's cast himself as a centrist. But conservative challenger Michael Grimm, a political newcomer, says McMahon's politics and Washington record don't fit with this historically conservative constituency.
In the final weeks of the campaign, both men are trying to show their differences and connect with voters who seem less engaged than in 2008.
"I certainly understand that right now there's a lot of anger amongst the voters, feeling generally that Washington and their elected officials have not listened to them," says McMahon, who as a Democrat watched NY-13 vote for President George W. Bush and Senator John McCain in the last two presidential elections. "I think the difference that I pose as a candidate is that I've listened to voters. I have a very good connection with them."
In 2008, McMahon became the first Democratic Congressman elected to represent Staten Island in nearly three decades. As a two-time city councilman, McMahon was not new to the political game, but trouble on the Republican side cleared the way.  After a drunk driving accident, GOP Congressman Vito Fossella  admitted to having a secret second family and did not run for reelecltion. Then, Republicans' chosen replacement, Frank Powers, died unexpectedly.  
Michael Grimm is trying to get voters to hold McMahon's political experience against him. Grimm is a former FBI agent who went to open an organic food restaurant and now is a partner in a Texas biofuels company. He's brand new to politics, and that's one of his key campaign messages.
"The differences could not be more stark between myself and my opponent," says Grimm a few nights later at a campaign stop at Dyker Heights Civic Association in Brooklyn. "I'm a combat veteran who has fought for this country on the battlefield. I'm a former FBI agent that went deep undercover. He's a career politician that has believed in tax-and-spend agendas for his entire career."
Grimm argues that McMahon doesn't fit with Staten Island's long conservative lineage, and that McMahon's votes with the Democratic Party don't reflect the priorities of its more than 500,000 residents.
That depends on who you talk to. Take Eddie Anguiano, a young father taking his lunch break from a maintenance job on a bench at Midland Beach.
"I typically lean towards Republican and conservative, so naturally Michael Grimm piques my interest," says Anguiano. "I think guys like McMahon are better served by coming forth and saying where they stand might not necessarily be with all the ideals that the party's typically known for espousing. Sometimes it's better to move towards the middle."
Professor Richard Flanagan says staying at the political center is a good move for any Staten Island politician. Flanagan teaches political science at the College of Staten Island, where he runs the Center for the Study of Staten Island. He just completed a book on the borough's recent history called Staten Island Politics: Conservative Bastion in a Liberal City. He says Grimm faces a steep uphill battle.
"McMahon's played it slightly right of center to great effect," says Flanagan, who points to the fractured Republican party and the support of conservative Borough President James Molinaro as two of McMahon's greatest assets in the current campaign. "Having said that, he's no Blue Dog. He's taken some solid progressive agenda stances. He hasn't run away from the progressive agenda, but by the same token, he's not looking for trouble. He's very smooth."
McMahon, who voted for President Obama's stimulus package but not the health care reform bill, argues he's representing his constituents -- not threading a policy needle. "I'm running on my record of service to this district of bringing back more transportation projects that are so sorely needed," he says. 
Finding people who care about the issues and plan to vote at all may be hard for both McMahon and Grimm, even with McMahon's support from the political establishment and Grimm's push from energized Tea Party and anti-incumbent voters. Some just seem too frustrated to cast a ballot.
"Right now they're fighting each other rather than actually trying to accomplish something," says James Gurtin, a Russian immigrant from Staten Island who obtained his citizenship this year, but doesn't plan on voting. "It is an absolute mess, and until they learn to actually learn to accomplish something, we're going to get a mess."
Gurtin's frustration seems common, and maybe ripe to be galvanized by a challenger to the status quo. The problem that remains for Grimm is winning over what he calls disenchanted voters in time.
"I hope that I can overcome that disenfranchisement and get them to listen," says Grimm, "because I think this is probably the most important election cycle of my lifetime."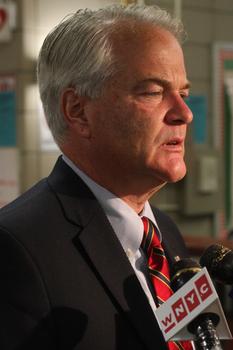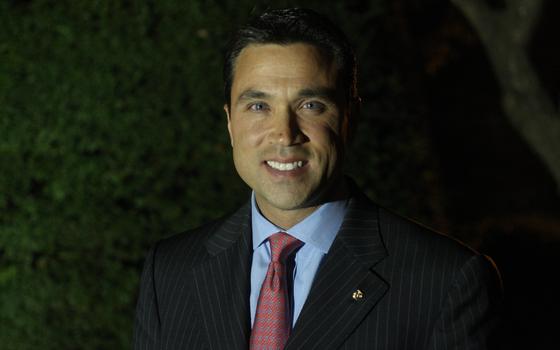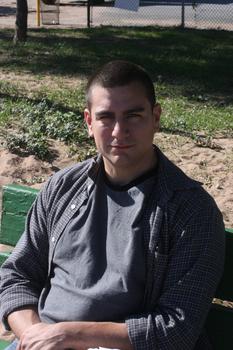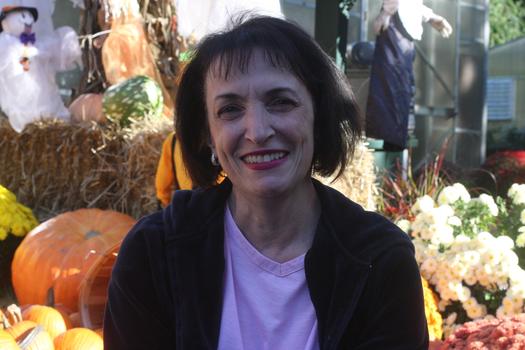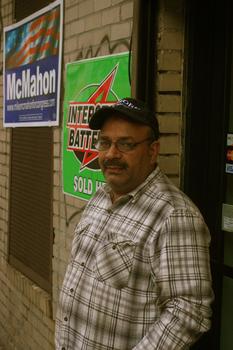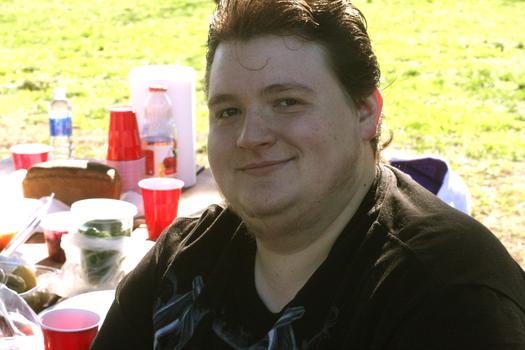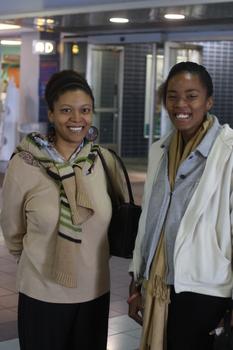 of