Creator of Banana Tree Sanitary Products Wins Major Award
The winner of the $100,000 Curry Stone Design Prize, which rewards innovative designs that solves public health problems, goes to a graduate of Harvard's M.B.A. program. Elizabeth Scharpf is not a trained designer, but created an affordable sanitary pad out of the trunks of banana trees.
The pad will be 65 percent cheaper than the one's offered by Proctor and Gamble and 35 percent cheaper than the generic brands, according to Scharpf.
She is hoping to open a pilot plant in Rwanda by early 2011.
Scharpf is the founder of Sustainable Health Enterprises (SHE), an organization that aims to help women in Africa run their own banana pad business.
The idea came to her in 2005 when she working for the World Bank in Mozambique on a microfinanace product. A local entrepreneur  told her that 20 percent of her workforce was missing 30 days of work, per year, because pads were too expensive and the woman would stay home because of fear of embarrassment.
Scharpf will be honored at Google's headquarters Wednesday night.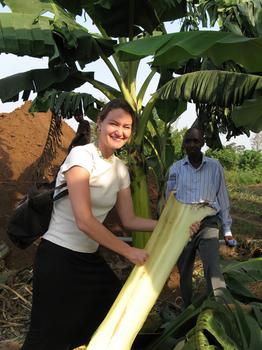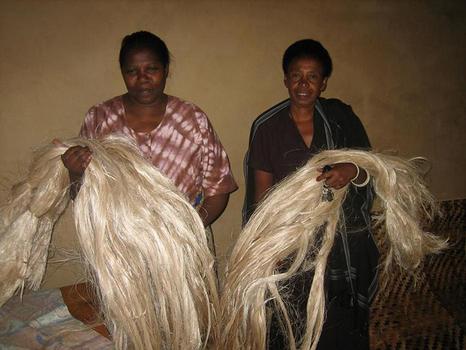 of