First Civilian Trial for Guantanamo Detainee Opens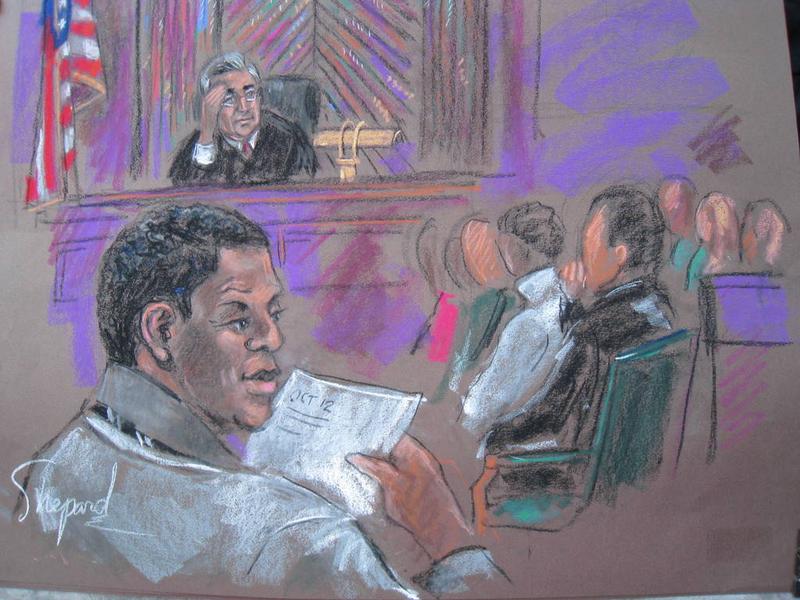 During opening arguments for the first civilian trial of a Guantanamo detainee, federal prosecutors say the man accused of helping bomb two embassies in Africa in 1998 was a member of an Al Qaeda terrorist cell who was determined to murder.
"The defendant did all of this because he and his accomplices were dedicated to Al Qaeda's overriding goal, killing Americans," said Assistant U.S. Attorney Nicholas Lewin.  "Other people did the talking, but these men did the doing."

Prosecutors allege Ahmed Khalfan Ghailani helped buy the Nissan refrigerator truck and the oxygen and acetylene tanks that were used to bomb the U.S. embassy in Dar es Salaam, Tanzania in August 1998. The explosion, which killed 11 people, followed 10 minutes after a bombing at the U.S. embassy in Nairobi, Kenya, where 213 people perished.

Ghailani faces 286 counts and sentence of life in prison for his role in conspiring with Osama bin Laden and others in the attacks. He was captured in Pakistan in 2004 and held in secret CIA detention centers for two years before he was moved to Guantanamo. Ghailani was transferred to face trial in the civilian system in spring 2009.

Defense lawyers say their client never knew at the time he was assisting Al Qaeda in a massive bombing. Instead, attorney Steve Zissou called Ghailani "immature, trusting and naive," an adult child who was most comfortable playing with kids and watching cartoons. They say he was simply duped into "running errands" for longtime friends he looked up to.  

"He was with them," Zissou said, "but he wasn't one of them."

If Ghailani didn't know about any conspiracy to murder Americans at the time, the defense lawyers say, he couldn't have intentionally joined it.  

But prosecutors told jurors they would hear testimony from a former Al-Qaeda insider and other witnesses who would explain how Ghailani knowingly played a vital role in the bombing. They also said they would show how Ghailani escaped to Pakistan with two Al Qaeda operatives the day before the attack to get a head start on his run from authorities.  Federal authorities allegedly found residue on Ghailani's clothes, along with an explosive detonator at his home.

Defense lawyer Peter Quijano moved for a mistrial after the prosecution concluded its opening arguments, arguing that the government had promised not to characterize Ghailani as a member or an associate of Al Qaeda.

Prosecutor Michael Farbiarz said the government only promised not to call Ghailani a "formal" associate of Al Qaeda, because there was no proof he had sworn an oath to them.  Judge Lewis Kaplan denied the mistrial motion.

The government has accused Ghailani of being a body guard for Osama bin Laden and a document forger and physical trainer for Al Qaeda.

Prosecutors chose to press ahead with the trial, despite a decision by Judge Kaplan last week to exclude the government's main witness, the man who allegedly sold hundreds of pounds of TNT to Ghailani.  The government acknowledged they did not learn of the witness' identity until Ghailani's CIA interrogation, and prosecutors told Kaplan he could assume for the purposes of the trial that Ghailani's statements under CIA custody were coerced. Based on that assumption, Kaplan ruled that the Constitution does not permit the witness' testimony.  

Four men have already been convicted in 2001 in the first trial involving the 1998 embassy bombings. They were sentenced to life in prison.