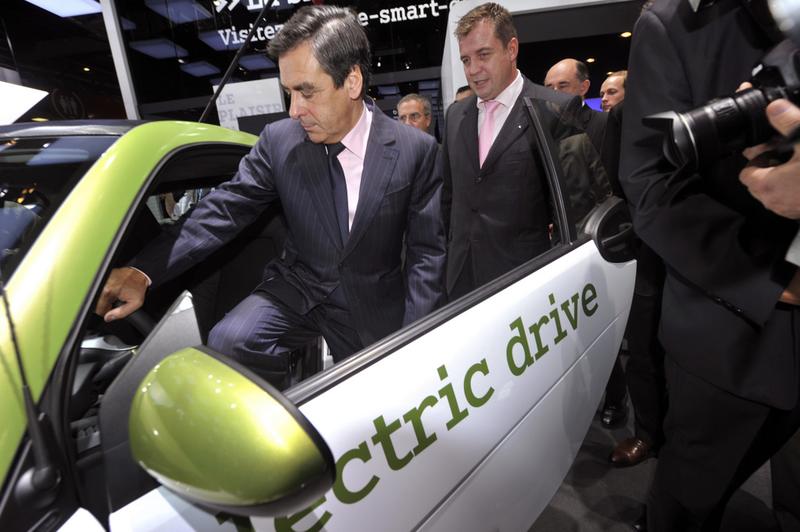 Electric cars are good for the environment, but can they be made affordable and viable for a cash-strapped American public? European governments and car manufacturers are investing heavily in electric cars for both environmental and economic reasons. The U.S. government is gearing up to do the same, by offering heavy tax incentives to Americans who buy electric cars.
At the end of this year, the Nissan Leaf, the first all-electric car from a major auto company, arrives in dealerships. For those Americans interested in buying one, there is a list of government incentives waiting: a promise of a $7,500 federal tax credit, a cash back rebate ranging from $2,500 to $5,000, depending on which state you reside in, and a $3,000 home-charging unit courtesy of the Energy Department.
Paul Eisenstein, publisher of TheDetroitBureau.com, joins us to discuss the 2010 Paris Motor Show, where virtually every major auto maker is introducing their own electric car. He also looks at the incentives the U.S. government is offering for people willing to try all-electric vehicles.