The Takeaway
Drills Could Reach Trapped Chilean Miners by Saturday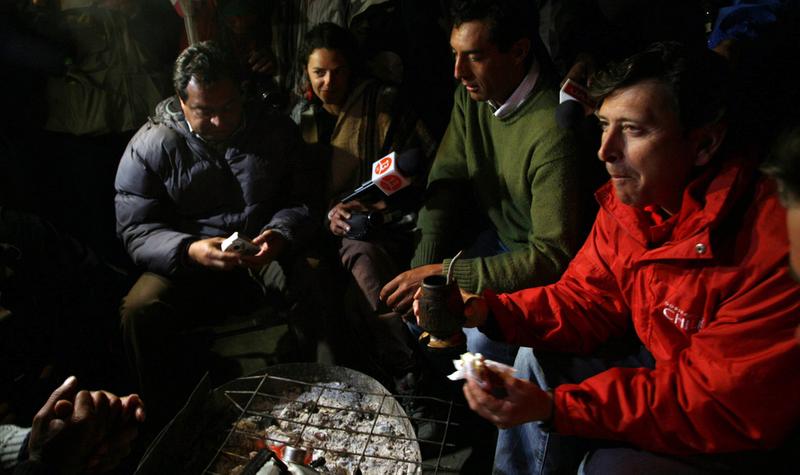 It's been over two months since a mine collapse trapped 33 Chilean gold miners deep underground in Copiapo, Chile, but the rescue effort may reach a breakthrough soon. Authorities say the closest of three separate rescue shafts currently being drilled down is 300 feet from the men. Rescuers predict that the drill will break through sometime Saturday morning. However, the moment so many have been waiting for is also the most dangerous part of the rescue.
The debate among experts is whether or not to line the 2,300 ft shaft with a 130-ton steel pipe that will protect the capsule being used to pull the miners to saftey.  If authorities decide against laying the pipe, some of the miners could be out by Sunday; if not, it could take another two to three days to install the pipe, which will see the miners ascend on Tuesday.
To discuss the dangers the miners still face is editor of the Santiago Times, Eva Salinas.