Mario Vargas Llosa Wins Nobel Prize for Literature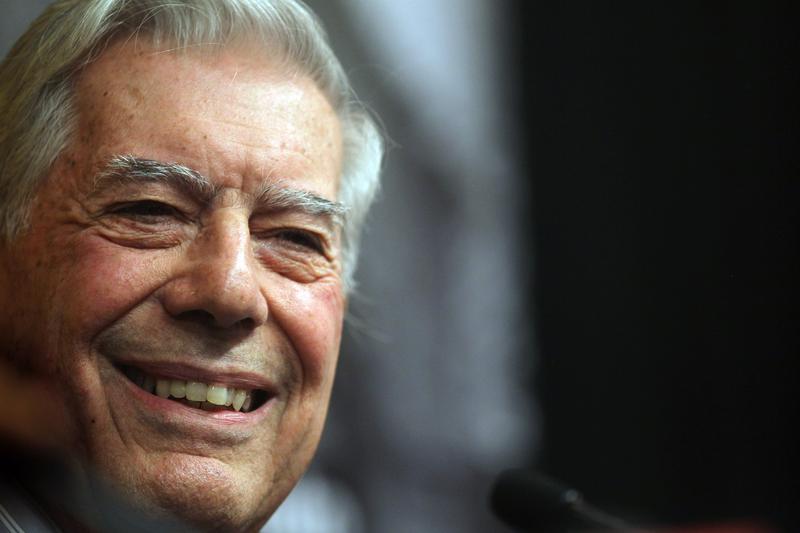 Peruvian Mario Vargas Llosa, one of the most acclaimed writers in the Spanish-speaking world, won the 2010 Nobel Prize in literature on Thursday. The author, a visiting professor at Princeton University in New Jersey, was in New York when the prize was announced.
"I certainly did not expect to receive the Nobel prize," says Vargas Llosa. "In this case I think the Nobel prize isn't only a recognition of a writer or one work but also a recognition of the importance of Latin American literature, which in the last decades have been acquiring a kind of citizenship in the world of modern culture and modern literature."
The 74-year-old author has written more than 30 novels, plays and essays, including "Conversation in the Cathedral" and "The Green House." In 1994, he was the first Latin American writer to be elected to the Spanish Academy. In 1995, he was awarded the Cervantes Prize, the Spanish-speaking world's most distinguished literary honor.
"There are few Latin American writers that have had as much recognition as Mario," said Dr. Ruben Gallo, the director of Latin American studies at Princeton University. "The importance of his work lies in the vast scope that he writes about--history, politics, memoirs. I think in each genre, he is a master."
Vargas Llosa's international breakthrough came in the 1960s with his novel The Time of The Hero, which was about his experience in a Peruvian military school. It was a controversial book in his homeland and copies were publicly burnt by officers from the academy. His writings often point at the hypocrisy and corruption in Peruvian politics and his interest even led him to run, unsuccessfully, for the presidency in 1990.
The author is the first South American to win the prestigious Nobel Prize in literature in 28 years. The Nobel was awarded to Colombian writer Gabriel Garcia Marquez in 1982. The Swedish Academy has been criticized in the past for being Euro-centric and awarding its past six awards to Europeans.
"It's very interesting how Latin American literature, which when I was young and was starting to write, was practically ignored by the rest of the world," says Vargas Llosa. "In all those decades, it's been opening doors and being recognized little by little. I think it was very important that the rest of the world have a different image of Latin America."
Gallo believes it's a good moment for Spanish-language literature right now and Vargas Llosa's win will only increase its recognition.
"He was already recognized as the best in Latin America," says Gallo. "Now, he'll be catapulted into the center stage of world culture."