Poetry Festival Takes Root In Newark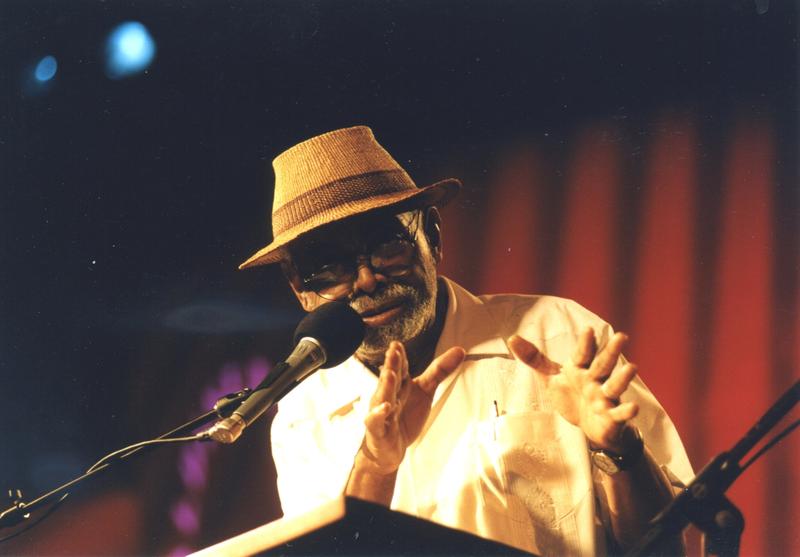 Twenty thousand poets and poetry lovers are gathering in Newark's burgeoning arts district this weekend for the Geraldine R. Dodge Poetry Festival.  Held once every two years, the festival is the largest poetry event in North America.
The lineup will feature readings and performances by some of the country's most famous poets -- including Billy Collins, Rita Dove, Sharon Olds, Amiri Baraka, and Martin Espada.   
Budget constraints led organizers to move this year's festival to downtown Newark, from its usual home inside of a state park in rural Sussex County. Festival Director Martin Farawell says that the move will make events more accessible to more people.
"There is a whole audience out there of young people and all kinds of people interested in poetry that probably would have found it very, very challenging to get to the festival in the past," says Farawell. "We think we're going to have, in many ways, a new audience."
Poet Sharon Olds, a Dodge Festival veteran, says that being in Newark may infuse the festival with enough energy to make it "the best one yet." 
"I think its going to add a whole new sense of community and a new sense of connections with maybe some new people," says Olds, one of the featured poets at Saturday night's main stage readings in Prudential Hall. 
"I'm going to read a Gerald Stern and a CK Williams, a Joyce Carol Oates and a Walt Whitman," she says. "So, I've got New Jersey on my mind."
Farawell says that attending the poetry festival can be a valuable experience, even for people who are not fans of the art form.
"If people have had bad experiences in high school, or have bad memories of poetry or think they don't like poetry, they should come to the festival and be very pleasantly surprised," he says. "And, I think, deeply moved."