Board of Elections, City Council Tussle Over Primary Day Voting Problems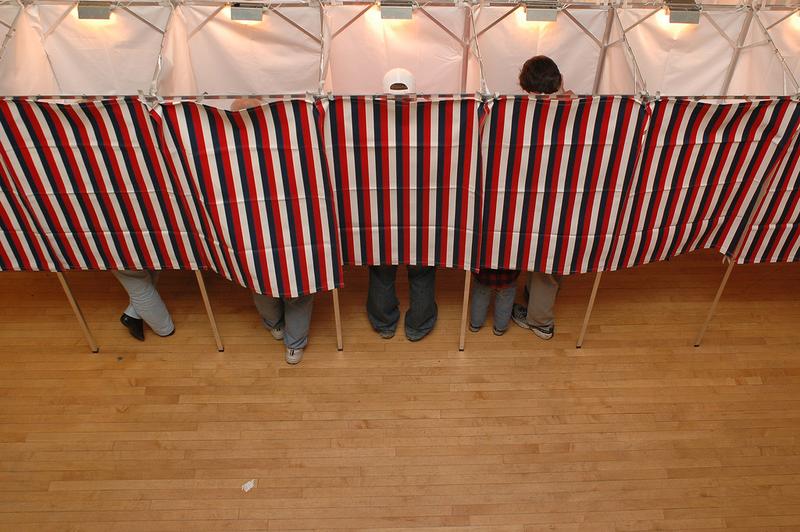 The New York City Board of Elections felt the heat from City Council at a hearing Monday over primary day voting problems last month. Voters and poll workers met several unexpected challenges that day. Complaints ranged from polling places opening late to paper ballots getting jammed in the scanners.
The Board of Elections says a preliminary count showed 80 polling places did not open on time. In some cases, it was because police officers hadn't been given keys. Other polling places hadn't received voting machines. 
Another major complaint was the fact that only 85 percent out of the 26,000 poll workers who served on election day passed a written test. Some of those who failed the test still worked at the polls. Several received no training at all.
Council member Peter Vallone, Jr. from Queens was upset that poll workers were not better prepared. "Clearly you have a test that doesn't mean anything if you can fail it and are appointed right back again to fill a vacancy," Vallone says.
The Board of Elections says state election law prioritizes opening the polls on time over having qualified workers staffing them.
One complaint the Board of Elections had for the City Council was a lack of funding. Board director George Gonzalez complained that he didn't have the money to hire enough staff.
But City Council Speaker Christine Quinn says the city has always given the board what it needs, even when it's gone over budget. "Now you can say that's wrong. You can say they should give you the money up front, but there is no evidence that the Office of Management and Budget has not paid the Board of Election's bills," Quinn says.
Another complaint was a lack of privacy voters felt during the process. Even Vallone says he felt uncomfortable when he cast his ballot.
The Board of Elections told council members some poll workers had panicked over the new voting procedures and were more likely to hover near voters in an attempt to be helpful.  
Board Administrative Manager Pam Perkins says the board would conduct additional training of coordinators and poll workers so they "will be better prepared to respond to voters' needs."
The board also says more privacy sleeves will be available in the booths where voters mark their ballots, so they can conceal ballots as they walk to the scanner.
A representative from the Board of Elections says the information presented at the hearing was only preliminary, and that the board would use what it learned to improve the voting experience for the November 2 election.