The Takeaway
Medal of Honor Rarely Given in Iraq, Afghanistan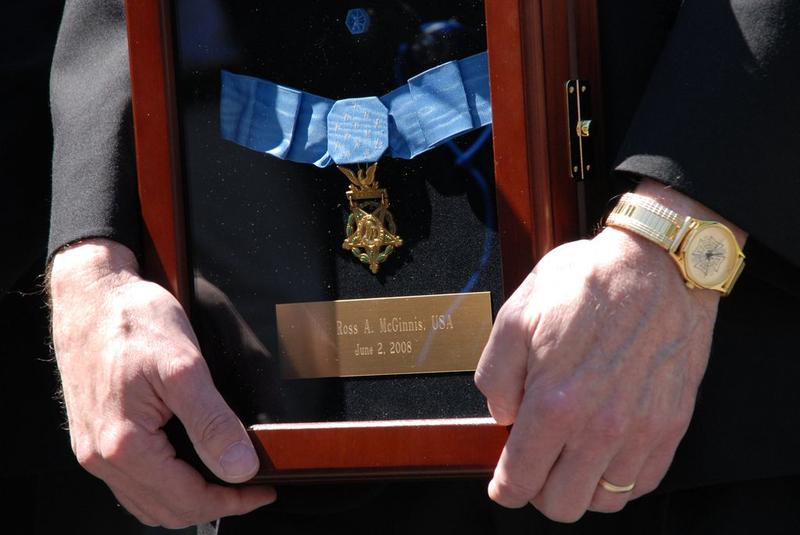 On Wednesday, President Obama will present the Medal of Honor to the parents of Staff Sergeant Robbie Miller, killed in action in Afghanistan at the age of 24. Miller is credited with saving the lives of seven American soldiers and fifteen Afghan troops as he charged toward an enemy position, drawing fire away from his comrades. 
Miller is only the third person to receive the Medal of Honor for valor in Afghanistan, and many wonder why that number is so low. 
Questions like that led Brendan McGarry, database editor for The Army Times, to dig into the numbers of Medal of Honor recipients in Iraq and Afghanistan compared to recipients in World War II, Korea and Vietnam. What he found came as a surprise: In those earlier conflicts, the rate of medals received was 2 - 3 per 100,000 troops. In Iraq and Afghanistan, the rate has been far, far lower: 2 - 3 medals per 1,000,000 troops.
McGarry joins us along with Doug Sterner, a military award historian who tracks who is awarded medals - and why.