A Mixed Reaction to New Gardens Rules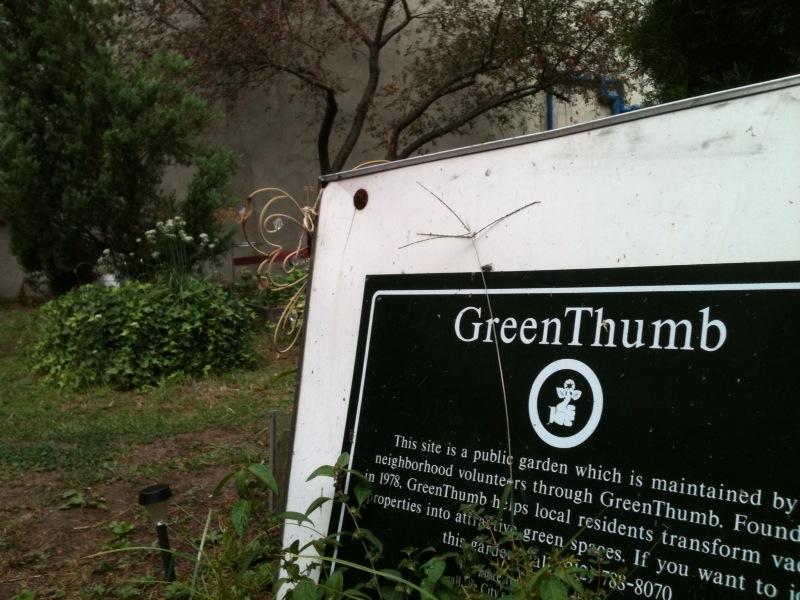 Community gardeners met this weekend in Manhattan for a Town Hall meeting and discussion about new Parks Department rules governing gardens. The rules were adopted three weeks ago to replace the expiring 2002 Attorney General's agreement between gardeners and the city. 
Dozens of garden advocates attended the event. They heard from legal advisors, environmental justice activists and the director of the Parks Department's Green Thumb program, which licenses the city's gardens.  
Reaction to the rules was mixed.  "I think the changes that were made to the rules were really good," said Hannah Riseley-White, a community organizer with the environmental group Green Guerillas.  "I want to thank everyone who put in a lot of time negotiating and making those changes." 
However, the panel's two attorneys spent a significant amount of time answering questions from the audience about details of the new rules. Specifically, gardeners expressed concern about the review process used to determine whether a garden is "in default" and subject to losing it's license.
Norman Siegel, one of the garden group's legal advisors, says that educating gardeners about the rules is one of the best ways to preserve and protect the gardens. 
"Make sure every gardener understands what their rights are," Siegel said. "And if they go after a single garden, we all are there to defend a particular garden if in fact that garden hasn't done anything that is illegal or inappropriate."    
The second half of the forum, "Looking Above And Beyond the New Rules at Policy and Legislation" was dedicated to finding other permanent solutions to preserve the city's gardens, like passing state-wide legislation, and providing conservation easements.