Here—and Everywhere—at The New Yorker Festival
The annual New Yorker Magazine Festival colonizes the city for one weekend a year. When the magazine was founded by the legendary editor Harold Ross in 1925, he famously said that it was not "for the little old lady in Dubuque." Today, the magazine is national and international in scope, but for the Festival, it calls home its impressive roster of critics, investigative reporters, writers, editors, and other contributors of all stripes to host panels, conduct interviews, and perform in venues all over the city.
Lucky audience members (many of the events are already sold out) can hear contemporary fiction by the likes of Jonathan Safran Foer, Junot Díaz, Michael Chabon and Zadie Smith (among a host of others); hear one-on-ones with Alec Baldwin, Patricia Clarkson, David Simon, or Pee-Wee Herman (and that other guy, Reubens), or, follow Calvin Trillin on a food tour around Lower Manhattan.
Bending our ear to the serious side of things, we spoke with historian Jill Lepore, whose book "The White of Their Eyes: The Tea Party's Revolution and the Battle Over American History" is published this week by Princeton University Press:
Lepore will be chairing a Saturday morning panel on a movement she describes as almost evangelical.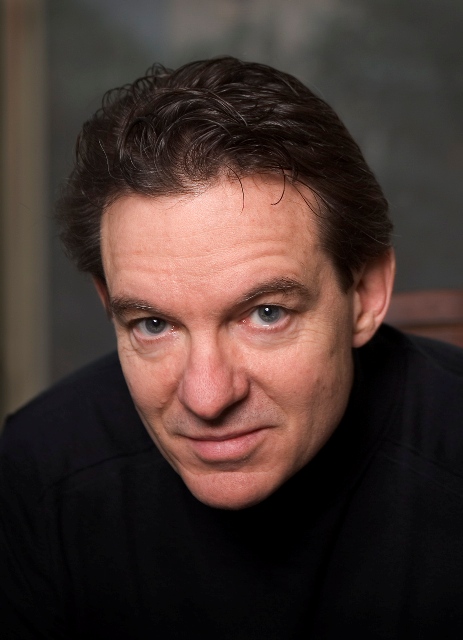 Saturday evening, another difficult slice of life will be offered up by Lawrence Wright.  The New Yorker staff writer has transformed his experiences covering conditions in Gaza, particularly his 2009 article "Captives" into a one-man show, "The Human Scale," which will be presented at The Public Theater, directed by the Public's Artistic Director Oskar Eustis.  In an interview with WNYC Culture Producer Julia Furlan, Wright talks about his need to communicate more viscerally his life-altering experiences:
Bon Mots:
Lepore on the rise of the Tea Party: "The national figureheads have been hugely important in driving the movement forward, much like in a religious revival where you have, say, some very charismatic itinerant preacher…setting peoples' souls on fire."
Lepore on finding some common ground with Tea Party members: "I'm an historian, and these are people who are deeply passionate and interested in history."
Wright on writing "The Human Scale": "If I could understand the human equation…then I could understand something about the paralysis that has engulfed this region and made peace so difficult to achieve."
Wright on whether his play signals a trend: "I don't know if this is going to be a trend or not.  But I call it "non-fiction theater."  It is dramatic, but it's real, and it adds scope to the experience…it's about something that's actually happening at the very moment, that actually affects your life."