Studio 360
American Icons: Georgia O'Keeffe's Skull Paintings
Summary
This is life and death in the American desert.
"The men were all talking about the great American novel, the great American play,...the great American everything," said Georgia O'Keeffe, who fled the East Coast art world for New Mexico. "So I thought . . . I'll make it an American painting." O'Keeffe painted cow and deer skulls floating over delicate abstract landscapes of the New Mexico desert. An art historian, a tour guide, and an interior designer explain the appeal of the skulls; a retiree tells how their magnetism drew her to settle in the Southwest.
"Georgia O'Keeffe's Skull Paintings" was produced by Ann Heppermann and Kara Oehler and edited by Emily Botein.  Composer and percussionist Aaron Siegel created music for the story.
Special thanks to Perry Miller Adato and WNET for use of audio from the documentary film: Georgia O'Keeffe.
Slideshow: Georgia O'Keeffe's World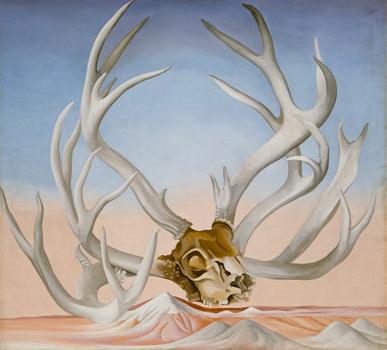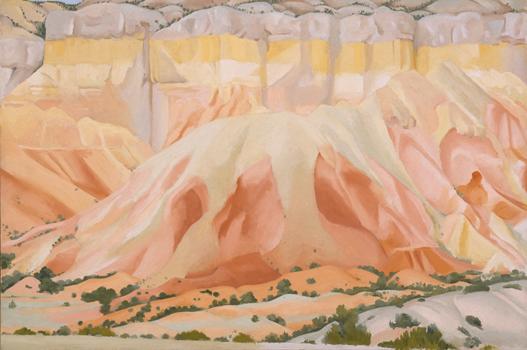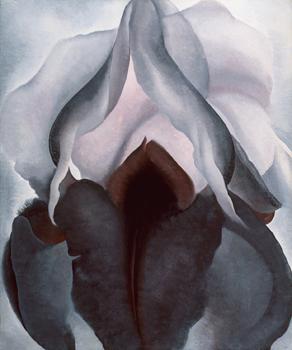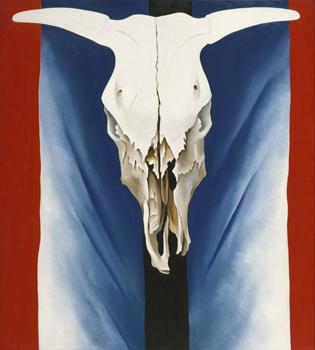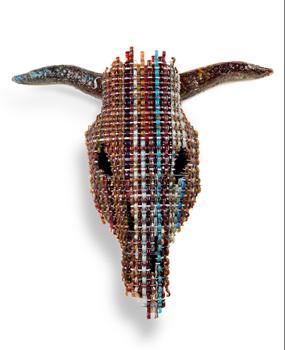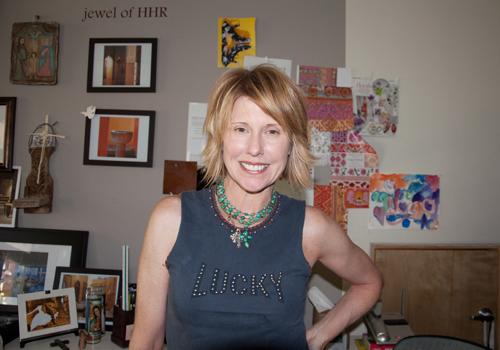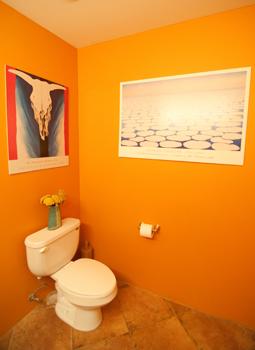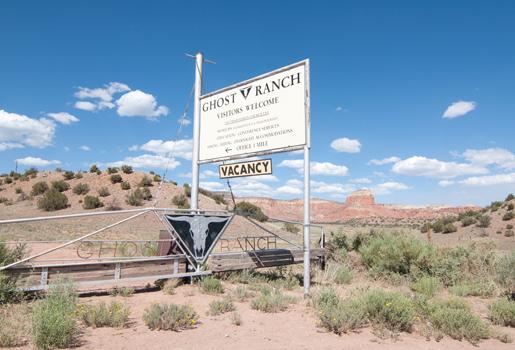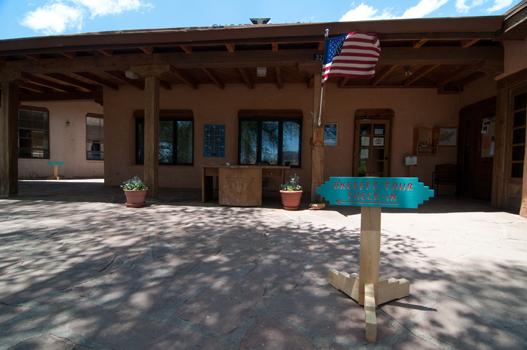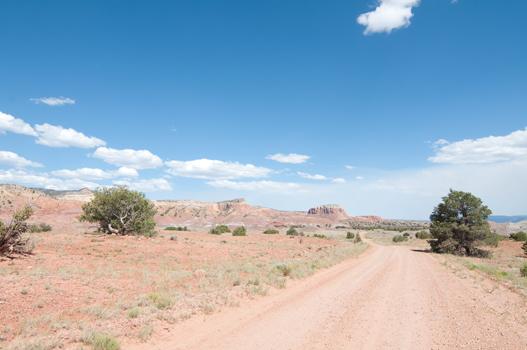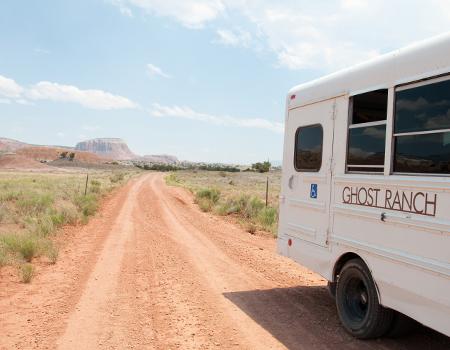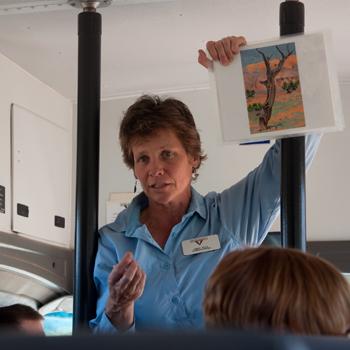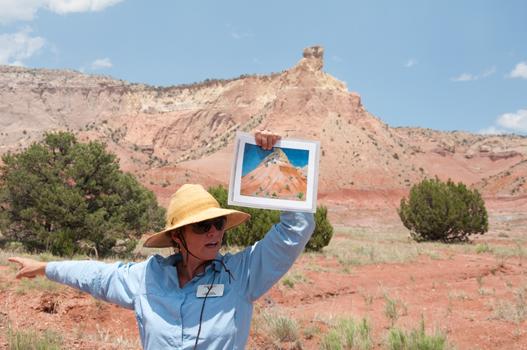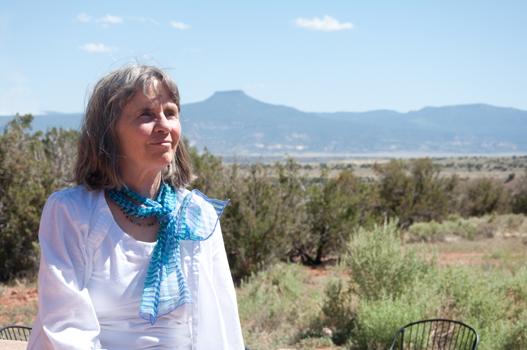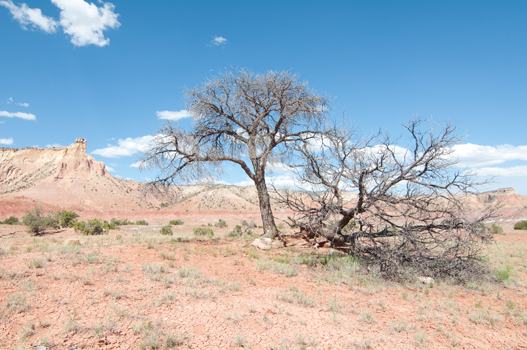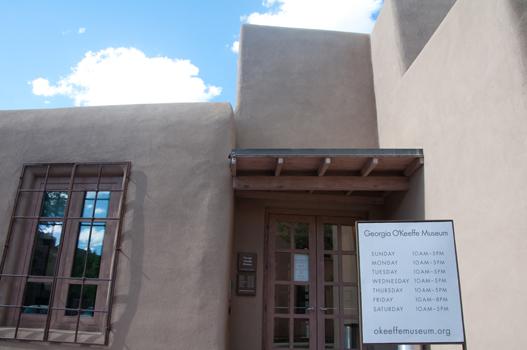 of
Transcript
Next up, another installment in our American Icons series.
Georgia O'Keeffe always considered herself a western woman. She grew up on a Wisconsin dairy farm in the 1890s and taught school in Texas. She never felt quite at home when she lived in New York City during the Roaring Twenties, even though she was a successful painter and had a famous artist husband, the photographer Alfred Stieglitz.
Only in her forties did O'Keefe discover the subject that defined her, the old animal bones that littered the deserts of New Mexico. She continued to paint them until she died at age 98. To understand why those sun dried bones took such a hold on O'Keefe and generations of her fans we will start with Lisa Messenger, who's a curator at the Metropolitan Museum of Art.
Lisa Messenger: In 1929, O'Keeffe decides that up her life has sort of fallen apart, her marriage to Stiegletz is rocky, he's having affairs. She also felt I think just personally for her art that she'd lost her passion for what she was painting. She was kind of having a nervous breakdown and I guess to bring herself out of it, she decided to accept an invitation to Taos, NM. And that was it, she went up. It turned her whole life around.
Georgia O'Keeffe: As soon as I saw it, that was my country. I'd never seen anything like it before but it fitted to me exactly.
KURT: That's Georgia O'Keefe speaking in a 1977 Documentary.
Walking
It's different. The sky is different. The stars are different. The wind is different. I shouldn't say too much about this because other people may get interested and I don't want them interested.
Carol Merrill: It's hard to look at New Mexico without seeing an O'Keeffe painting in every direction.
Merrill: My name is Carol Merrill. I worked with Georgia O'Keeffe for seven years, from 1973 to 1979. And I was her caregiver, cook, nurse, companion, confidante, I would walk with her, talk with her.
Merrill: There. That little building beyond is the O'Keeffe house.
Merrill: I wrote her a letter and she answered the letter and her letter back to me said, "Dear Stranger," ha ha. "And um it was one sentence and it was, 'Whenever you can find your way up here let us know."
Wanda Corn: I'm Wanda Corn and I'm a historian of American art and I have a special interest in the early 20th century, artists like Georgia O'Keeffe.
O'Keefe: I remember talking with a little girl when I was 12 and I said, "Lina what are you going to do when you grow up?" well she didn't know, well I said, "I'm going to have be a painter."
Wanda Corn: O'Keeffe made her first trip in 1929 to Taos, and she got interested in property there she began to go back to the same house a small adobe house in a dude ranch called Ghost Ranch. And then she bought a hacienda in a little village called Abiquiu
Merrill: And on the windowsill, there would be all of these little rocks and shells and bones. And at some time I commented about how the bones made me think about dead stuff. And she said, no, that was once alive.
Corn: O'Keeffe liked to walk in the desert. And she'd pick up rocks that she enjoyed or she started to notice bleached bones from animals that had been killed and left behind. So she'd pick up these bones and bring them home with her not knowing quite what she would do with them. So in the second summer she packed up a barrel in which she put some of the skulls she'd picked up in the desert and she sent it to herself in Lake George, New York for the summer.
O'Keeffe: That's where I began, that's where I painted my first skulls from this barrel of bone. At first I painted a horses head. And then I got this cow's head. And I had the cow's head painted against the blue.
Corn: O'Keeffe's painting hangs in the Metropolitan Museum and it's called, "Cow Skull, Red White and Blue."
Lisa: It's a large white very rugged chipped looking cow skull smack in the middle of the painting.
Corn: With its two horns splayed out to the left and to the right.
Lisa: There's a black band down the middle that I think is probably an easel. And in the middle it's blue, it looks kind of sky like.
Corn: And then two red stripes, one on either side of the painting.
O'Keeffe: And time that the men were all talking about the great American novel, the great American play, the great American, oh, it was the great American everything. And I thought they didn't know anything about America, a lot of them hadn't been across the Hudson. So I thought, I'll make my picture a red white and blue. I'll make it an American painting.
Corn: When O'Keeffe showed the skulls for the first time, the audience for them was a NY audience. It was the same audience she had been drawing for her flower painting for the last 10 years or so. And the critics discussed the flower paintings as if they could only come from a feminine gaze or speaker. And this became a little tiresome to her because she felt as if what she painted was always tied to her sexuality. And not at all thought as male art was as coming from an independent spirit. One critic wrote a very little review, but he just didn't even mention the bone paintings as if he couldn't find a vocabulary that would put femaleness and bones together in some inherent way. And somebody called them gruesome trophies in a sort of headline story and she wrote to one of her friends saying you know I'm just simply not doing what these critics say I'm doing. I'm trying to get a sense of place. I want to get some kind of sense, in other words, to give some kind of Westerness to her work.
Barbara Bueller Lyons: I mean if you're aware of her bone pictures then when you see a skull or a bone you rethink that image and you think of O'Keefe.
Barbara: We're going down to the vault.
Barbara Bueller Lyons: My name is Barbara Bueller Lyons and I'm the curator at the Georgia O'Keeffe museum.
Barbara: We're going to the lower area of the research center.
Barbara: We have in our materials here at the research center a variety of types of bones that she collected.
Barbara Bueller Lyons: You going to pull that one out. OK. This is a deer skull.
Barbara Bueller Lyons: So they were around the house. And I think this is I think probably a cow's skull. It looks like a cow's skull maybe a steer.
Barbara Bueller Lyons: People saw them as symbols of death. Because traditionally bones are symbols of death. And so they were seen as you know, in that way when they were first exhibited in New York, her paintings of bones. And um, she you know, refuted that.
O'Keeffe: The bones do not symbolize death to me. They are shapes that I enjoy. It never occurs to me that they're about death. They are very lively.
Barbara Bueller Lyons: The problem with Georgia O'Keeffe is she often told you what things weren't about in her work. But she seldom told you what things were about. So you're left in a quandary for trying to interpret exactly what her work meant.
Corn: When people travel now to northern New Mexico, they're often in search of George O'Keeffe landscape. She always worked from nature. She didn't dream these things up. So you can find many of her sites. And people sometimes do that as sport. They go and find out where did Georgia O'Keeffe stand, or where did Georgia O'Keeffe make her mental note of how these hills looked.
Butts: We are gonna do the Georgia O'Keeffe landscape tour and we travel in a small vehicle and show you folks specifically the different sites where O'Keeffe painted.
Butts: I mean, I started saying last year, Georgia O'Keeffe has been very good to us.
Butts: "Ok, it's kinda hot today huh?"
Butts: So my name is Karen Butts and I'm the tours and activities coordinator here at Ghost Ranch in Abiquiu, NM and I lead the Georgia O'Keefe landscape tour.
Butts: That's the original entrance road. So this is the way O'Keeffe, now you can pretend you're her in her little car right, and of course when you look out the window you can see that huge beautiful wall. So these are the things when she saw when she drove in.
Butts: Anybody who is remotely involved in the tourism industry, we're totally indebted to her.
Butts: So in any case, I want you to look out the window, and you'll see the house, we're gonna pass it one more time, you'll notice there's a big old tan garage door.
Butts: She loved that it was remote. She loved that it was beautiful and quiet. And open. And natural and undeveloped. That's the same thing that draws a lot of us here.
Butts: But she's fascinating isn't she?
Background: What kind of work did she do after she started losing her vision?
Butts: It's not just you know, middle age or later middle age women we get on the tour, but there is certainly a noticeable quantity of them that come and attend the tour. They want to get a sense of what drove her or what inspired her.
Noreen Perlmutter: I'm Noreen Perlmutter and I grew up in New York, I was born in the Bronx and then a year ago we retired and moved to Santa Fe.
Perlmutter: I lived the Southwest through her paintings.
O'Keeffe: You look at it and it's almost painted for you, you think, until you try. I tried to paint what I saw.
Perlmutter: I mean, when I came to the southwest, I really expected that the southwest would look like her paintings and they don't! Her landscapes are way better in some ways, so it was a shock to sort of see it for the first time.
O'Keeffe: There is a strip of color, you don't see it because it's in shadow now, but there's a strip of red and yellow and it goes all along all for a very long way, and I put in at the foot of my hill.
Perlmutter: In my 30's, early 30's and my best friend Fran was coming to New Mexico to Santa Fe, and she said, is there anything you want me to bring back. And I said, can you bring me back a skull? So she comes home and she had this beautiful white bleached skull. And there it was hanging up in my house in Long Island, um, it loomed, it was beautiful. And then years later, I retired and came to Santa Fe and you know I got rid of almost everything in my house except for books, and clothes and, but I brought my skull. How could you not?
Corn: O'Keeffe, she would have seen cow skulls used to mark a dude ranch, a dude ranch might have a sign of its name and over it it would hang a skull. And as she began to polish them up and bring them to New York as finished paintings people began to catch on that these were rather beautiful objects, so although she would hate to have done this to the bone, she in fact, was the beginnings of a new regional decoration – what today is called the Santa Fe style.
Kris Lejewski: I don't think people think their house is complete unless they have like a cow skull hanging on it. My name is Kris Lajewski, I'm an interior designer. I have my own firm headquartered in Santa Fe, New Mexico. You know, the five essentials of a Santa Fe home is a Navajo rug, a cow skull, you know a Native American pot, everybody has a turquoise necklace, and a framed Georgia O'Keeffe poster.
Lajewski: You know I'll do very sophisticated interiors or a beach house where everything is really stark white, and then you put the skull up there and it becomes a really sophisticated piece of, you know, it's an accessory, but it's like a little art piece.
Corn: Today skulls are an utter cliché and in New Mexico, there's been such a commercialization of the skull that its lost its kind of authenticity.
Perlmutter: It's almost like she became Pop Art. You know everyone used her. And I got very upset when I realized that she wasn't mine. For me, Georgia O'Keeffe and the skull are interchangeable. It is the essence of her. It is the rawness. Um, it is everything that she is about.
Corn: If O'Keeffe were with us today she would be very surprised with what has happened to her vocabulary that she invented for the Southwest. She kind of carved out a special space, regional space for Southwest as opposed to the Wild West. As her paintings became better known by the American public – the mesas, the lava hills, the churches and the bones. All of this became identified, thanks to the popularity of her paintings as the Southwest's, um, special area. All on it's own, separate from the vast American west.
Carol: She actually said to me one day that in 100 years you can't know if anybody will even know who she was or anything about her or even care about her art.
O'Keeffe: But it happens that the thing that I have done, the things that I've been doing have been in touch with my time so that people have liked it. But I could have been much better and nobody noticed it. Much better I'll say as a painter. Some people seem to be luckier than others. I don't know, maybe it's because I've taken hold of anything that came along that I wanted.
Perlmutter: When I think of O'Keeffe I think of it as the enormous courage that it took to do what she did. She talks about that her life has been like standing on the edge of a knife.
O'Keeffe: On this knife I might fall off on either side, but I'll walk it again. So what. What if you do fall off? I'd rather be doing something that I really wanted to do.
Carol: I hope we keep struggling to try to figure out what she was up to. And I think there are little, little gifts that she left along the way in her words but mostly in her art.
And it's a mystery and I love the mystery of it and I can never know the whole story and that's fine.