Sperone Westwater Gallery Opens on the Bowery
With a new exhibition space on the Bowery measuring only 25 feet wide, the Sperone Westwater Gallery decided to build upwards instead.
The most talked-about feature of the new vertically-oriented space near Houston Street is a 12 by 20 foot moving art gallery built inside of an elevator. The outside of the elevator is colored bright red, making it's movements visible through the building's transparent facade. The gallery was designed by Norman Foster, best known for massive projects like the Beijing airport and the Hearst Tower.
Many have questioned the unusual move from the Meatpacking District to the Bowery, but gallery co-founder Angela Westwater says that the neighborhood has a rich artistic legacy.
"For us [the Bowery] has always represented a great source of creativity and a great source of energy," said Westwater. "Not just in terms of art, but when you think of the history of immigration to the United States, and when you think of lots of other artists, not just painters and sculptors.  So, for us, it seemed like a positive move and one that we felt was historically important because of the kind of legacy."
Currently on exhibit at Sperone Westwater is Argentinian artist Guillermo Kuitca.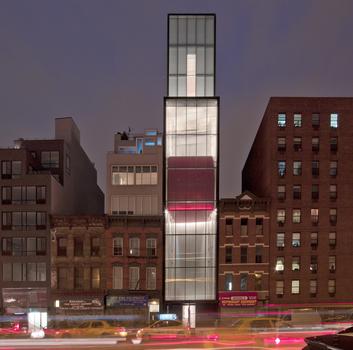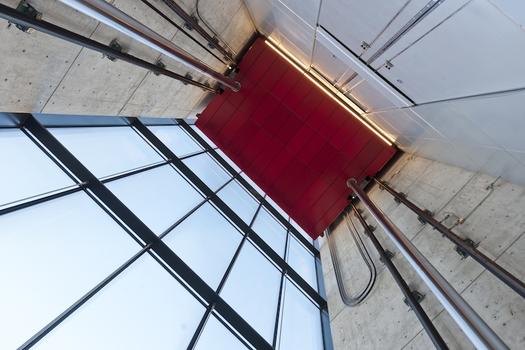 of