World Maker Faire: Science Fair for Big Kids
"Fear is Never Boring." That's the official motto at the Brooklyn-based Madagascar Institute, an artist combine which is building several exhibits for this weekend's New York World Maker Faire.
World Maker Faire, which will be held at the Flushing, Queens New York Hall of Science at the site of the 1964 World's Fair, celebrates Do It Yourself (DIY) culture. The fair will feature the work of designers, scientists and engineers who build and tinker with various materials and technologies. Madagascar is one of 500 artists, science geeks and craft-addicts who will be showing their work at the fair.
Chris Hackett, the director and co-founder of Madagascar, says his team's fair offerings, which include adrenaline pumping carnival rides and chariot races, might get violent. "There will be mayhem. And all the teeth that get knocked out, we get to keep," Hackett says.
He's referring to the ostentatious chariot races that he and his team and community "makers" they work with will build for the fair. The Madagascar team is also building several terrifying carnival rides and Jet Ponies, which are souped-up merry-go rounds. Riders sit on pony swings and spin so fast that they end up sideways because they're propelled by jet engines which spew flames at the rider behind.
"With machine art, often the machine is first and the art is secondary," says Hackett. "A lot of our stuff incorporates splendor and performance."
The group will also set up its Voodoo Lily, a carousel inspired by a man-eating plant adorned with shiny metal petals and colorful plastic blossoms. The Voodoo Lily spins 16 people around as spiky metal clamps bite towards them and fire shoots out of the center. The ride sounds dangerous but Hackett says people rarely get hurt on the rides.
Not so for Madagascar's seesaw. There's a 50 percent chance of getting hurt on the seesaw, yet people still ride it.
"When you're on the seesaw and going up and down, the motion spins a little generator and builds up charge until it jumps out a severe electric shock to whoever is on top," Hackett explains.
How severe, you may ask? One hundred and fifty volts at 300 miliamps. "It's not enough to stop your heart," he says. "But it'll make you twitch."
During Maker Faires past, the Madagascar team was disappointed it wasn't the biggest, meanest thing there. But the group has decided to change that in New York.
"We see this as an opportunity for New York to represent," says Hackett. His team's been working tirelessly to get their machines together, sacrificing blood, sweat and tears. But definitely more blood. Which brings us to Madagascar's unofficial motto: "Safety third."
Since it got started in Northern California four years ago, the World Maker Faire has held eight events across the country. But, this is the first Maker Faire on the East Coast. The Queens venue was originally built for the 1964 World's Fair, which was a showcase for mid-twentieth century American culture and technology.
World Maker Faire New York opens on September 25 at 10 AM and runs till 7 PM Saturday and from 10 AM to 6 PM on Sunday.
Click below to see a slideshow of Madagascar getting ready for Maker Faire.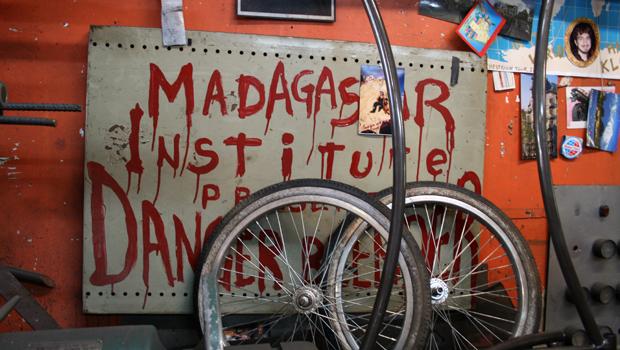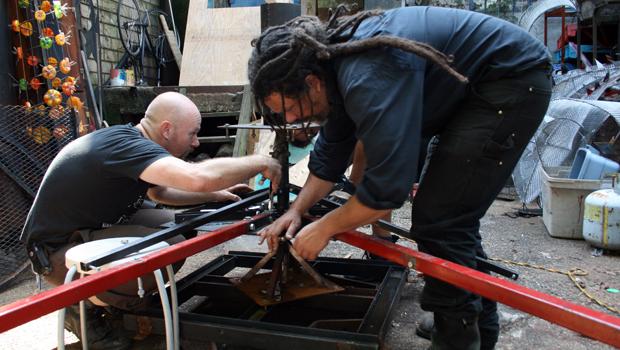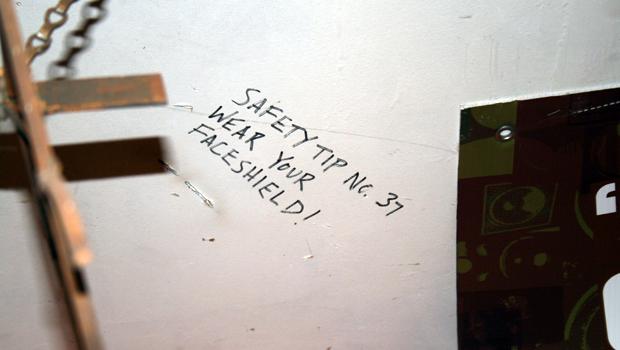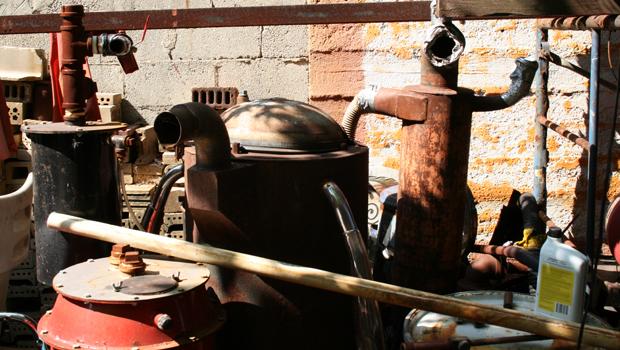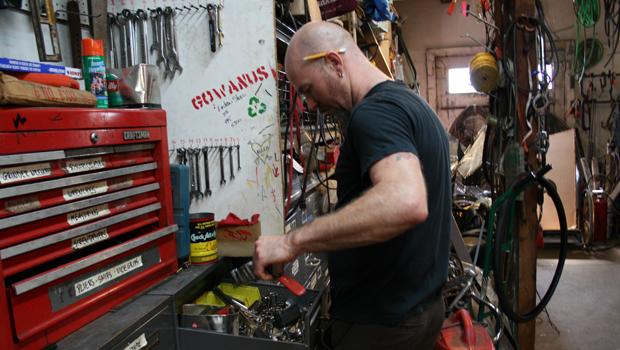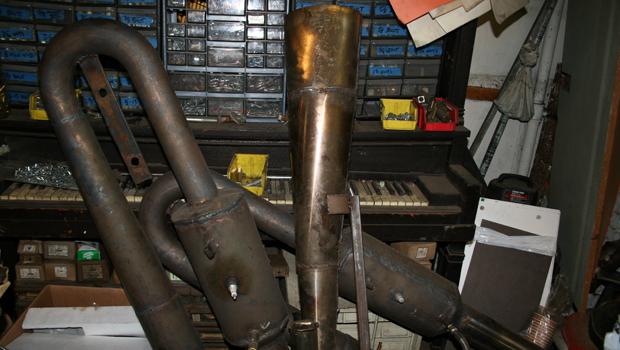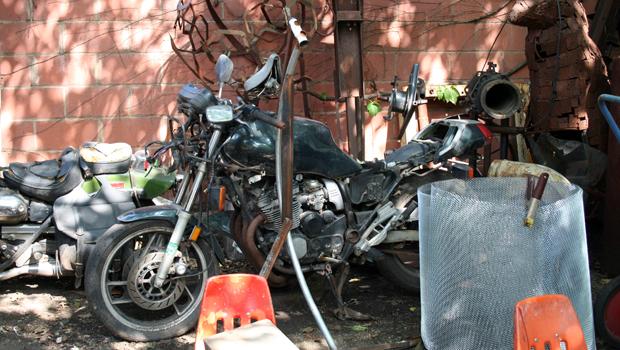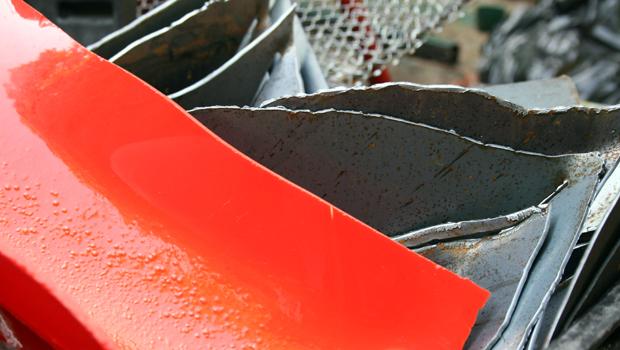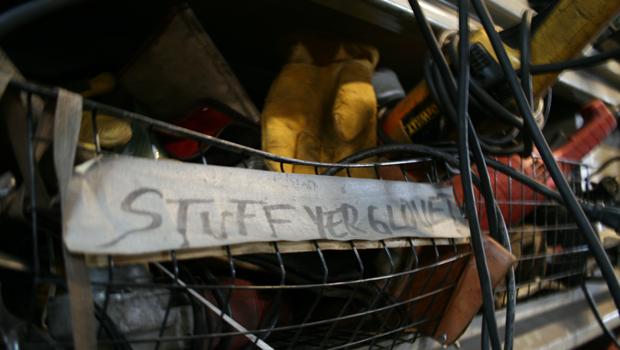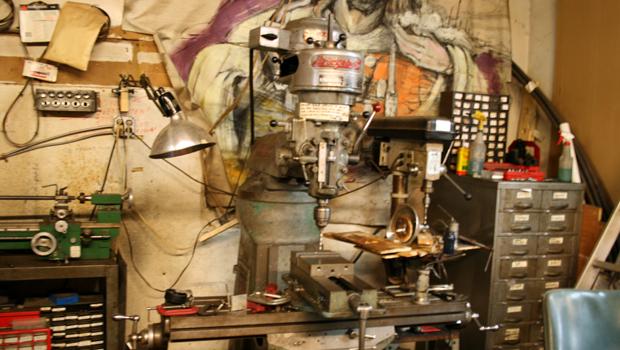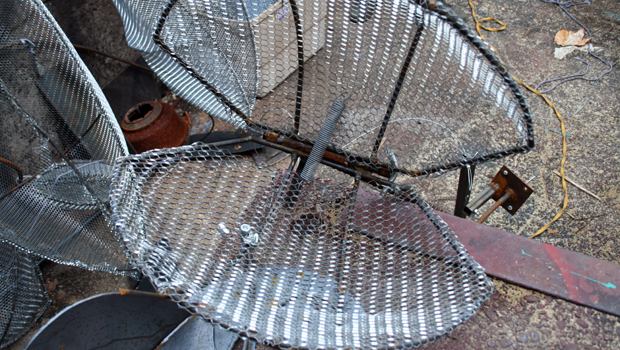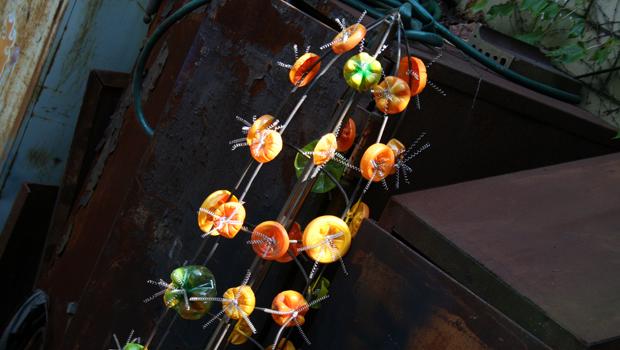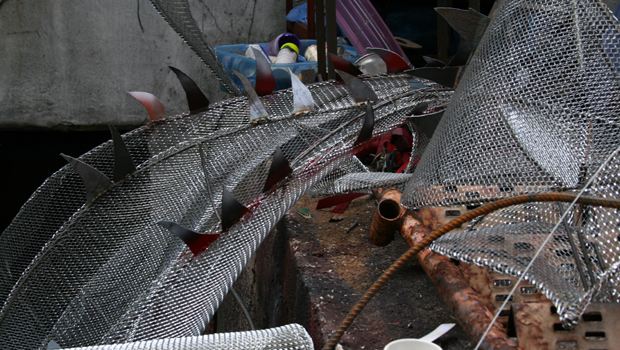 of