Colorado Voters Aren't Cheering Either Party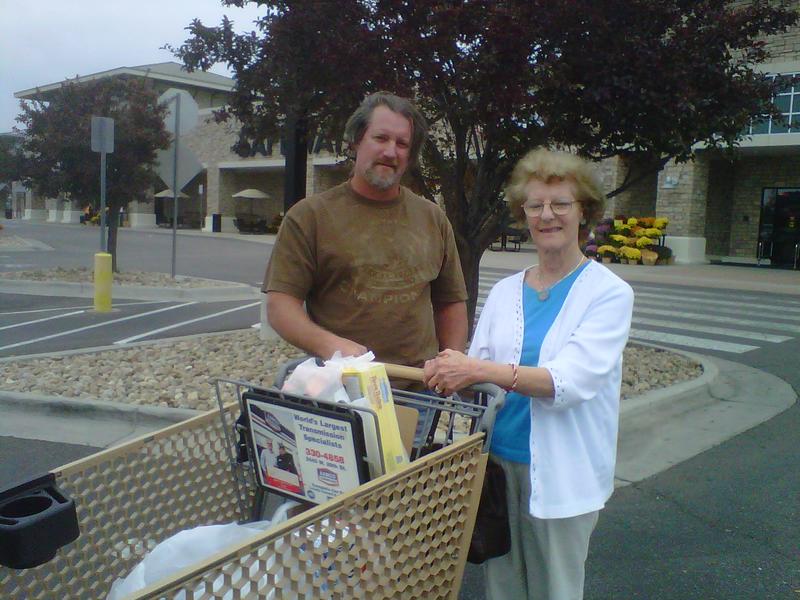 Greeley, Colorado – Here, where the prairie begins, Democratic hopes are wilting. This is the land of big trucks, cattle farms, natural gas drills. and a few universities. It's also where an increasingly educated population is settling, coming for the tech industry and access to the Rocky Mountains.  This was supposed to change the entire political landscape. Back in 2008, an excellent article in The New Yorker described what it called Colorado's "political transformation" – from red-state Republican to libertarian Democrat. The state had voted for Bush in 2000 and 2004 and Bob Dole in 1996.
In 2008, then-Senator Barack Obama gave his speech accepting the Democratic nomination from the mile-high stadium with the late-summer sun glowing late into the evening over the Rockies. With the help of all those young, professional independents, Democrats from Denver, and an energized Latino population, he won the state 51 to 47. In the fourth Congressional district, Betsy Markey, an appealing businesswoman, trounced her Republican opponent by a 12-point margin, 56 to 44.
But Coloradans are a bit like the bucking bronco sculptures that dot the tourist towns. Not so easily tamed.    
"The change didn't come. Didn't happen," said a contractor named Tom who wouldn't give his last name. He'd just eaten lunch at Longmont's Red Rooster Restaurant with his wife, Di, a retail manager. Tom was full of rage. His local government was drastically cutting services. But he wasn't making any distinctions between local and federal governments.
"I don't need to spend $2000 to support every illegal f*** Mexican in this country. Nor do I need to keep busting my ass for this government. You know, my son can't ride the bus to school anymore. He's got to walk two miles to school. Explain that to me!  You know, why does education have to go, but yet we can support illegals, we can piss money away on stuff that doesn't matter, a health care plan that will never work."
Health care was a big reason for his rage, and understandably so. Benefits are just starting to trickle out while premiums are still giong up, and insurance companies are saying it's because of the reform bill. People have heard that insurance companies will no longer be offering stand-alone insurance to children. "Insurance companies are already dropping them so they don't have to be included," unemployed trucker Richard Koester told me in the parking lot a Safeway in Greeley. "The fact is that insurance companies will raise their rates for everybody, because they are being told what they have to cover. I think this whole game they are playing is wrong for the country." 
Change nothing, voters kept telling me. Don't mess with what we have. In 2008, this would have been unfathomable, when Republicans and Democrats alike were so desperate to change health care that any reform would do. Just change it.
But now, over and over I heard it. We're screwed.
I'm not sure there are any circumstances under which Tom or Richard Koester would have voted for Betsy Markey, now or in 2008.  But their passion was a whole lot stronger than Ashley Brewer's, who said of the health care bill: we need to give it time. And of the American Reinvestment and Recovery Act.  "Well.  It was a good try."
Republicans have their own problems, of course. Tea Party-backed candidates won both the nominations for U.S. Senate and Governor, and that's not to the liking of some independents, like Paul, who works in broadcasting.  "I'm an independent who leans Republican, but not Tea Party Republican," he told me outside the Red Rooster.  
"I'm a registered Republican and I think the Republicans have done a terrible job of picking candidates this year," retired geologist John Conner said over beer and pizza in downtown Golden a western Denver suburb in the Rocky foothills.   
In the Colorado Governor's race, it seems the Republicans have eaten their young, with Tea Party-backed Don Maes not conservative enough for former presidential candidate Tom Tancredo, who is also running. (Maes has warned that Denver's bike-share program would lead to a U.N. takeover. "This is bigger than it looks like on the surface, and it could threaten our personal freedoms," he said)
That's made room for Democrat John Hickenlooper to move in. He's running strong in Jefferson County, a swing community just west of Denver, has attracted a lot of highly-educated, professional Republicans and Independents. Hickenlooper is a former brewer who has marketed Denver as a world-class city. In 2004, he passed a sales tax to support a 150-mile transit expansion that's now underway. Even in today's anti-tax environment, Republicans like Randal Hudspeth told me they thought that tax was a fair way to pay for infrastructure. That's a distinctly different response than President Obama got with his proposed $50 billion transportation plan, which almost everyone branded too unaffordable right now.
Among the critics of Obama's transportation plan is Senator Michael Bennet, the Democrat who was appointed to the seat after Ken Salazar became Obama's Interior Secretary. Bennet won the Democratic Senate primary with Obama's support, but promptly repudiated the president's labor day infrastructure plan. The Republican Ken Buck is relatively mainstream for a Tea Party candidate, having served as Weld County District Attorney, where he was part of a large, national crackdown on immigrants working at meat packing plants. But Buck is hobbled among independents by supporting the "personhood" ballot measure, which would define life as beginning when an egg is fertilized. Democrats are trying to use that support to define Buck as "extreme" in every way.     
That seems to be sinking in.  "There are things I've heard in regards to abortion and women's rights that I don't like," Republican Alissa Cahill told me in Greeley.  "But I'm not sold on the Democrats, either."    
Over and over I heard this, among men and women alike. Still, Buck is leading in the polls, and Bennet's votes for healthcare reform and the economic stimulus aren't winning him huge applause, either.