Moving galleries, ancient Roman mosaics, arts motivational speakers and the recently-discovered negatives of a renowned war photographer. There's lots to do in New York City (and a train ride away) in the coming week. Here's WNYC's guide to the artsy goodness going down now:
The Mexican Suitcase, Rediscovered Spanish Civil War Negatives by Capa, Chim and Taro, at the International Center of Photography One of the most hotly-anticipated photographic exhibitions in recent years is this gathering of contact sheets from the so-called "Mexican Suitcase," which is actually three cardboard valises containing 4500 negatives by famed twentieth-century war photographers Robert Capa, Gerda Taro and Chim (born David Seymour). Though lost in 1939, the negatives emerged a few years ago in Mexico and have since been delivered to the ICP, where many images – including the previously unseen photograph of Ernest Hemingway at left – will now go on display. Through Jan. 9, in Manhattan.
The Roman Mosaic from Lod, Israel, at the Metropolitan Museum of Art This stunning Roman mosaic from circa AD 300, which was uncovered in Israel in 1996 during the construction of the Jerusalem-Tel Aviv highway, is now on view for the very first time in the United States. The 50-foot floor mosaic which likely belonged to a wealthy Roman is covered with richly-detailed images of animals. Opens next Tuesday, in Manhattan.
Whitney On-Site: Barbara Kruger at the High Line, in the Meatpacking District. The graphically-driven artist renowned for her propaganda-influenced pieces ("I Shop Therefore I Am") takes her consumerism-skewering commentary to the construction trailers which reside along the High Line. Through Oct. 17, in Manhattan.
Guillermo Kuitca: Paintings 2008-2010, Le Sacre 1992, at Sperone Westwater This solo exhibit by Argentine painter Kuitca, an abstract artist obsessed with geometry and light, will inaugurate Sperone Westwater's brand new space designed by starchitect Norman Foster at 257 Bowery. The main attractions? The building's "moving gallery" (a.k.a. ginormous elevator) filled with Kuitca's 1992 work, "Le Sacre," which is a series of mattresses covered with images of maps. I suppose it'd be in poor taste to make a bedbug joke at this point. Through Nov. 6, in Manhattan.
The DUMBO Arts Festival Open studios, knitting performance art and sidewalk operas are just a few of the things on the roster of this weekend-long artsapalooza in DUMBO. Of particular interest: a book singing by novelist Jonathan Lethem on Friday evening at powerHouse Arena, an open studio by video-installation artist Gabriel Barcia-Colombo at 112 Water Street (all weekend) and the architectural photographs of Chris Mottalini at 55 Washington (also all weekend). For those who need motivatin', there will be a one-night only gig by arts "motivational speaker" Rod Verplanck (that's him at right) titled "Exploring the Surprising Power in Your Self-Importance." His talk goes down this Friday at 7:30 PM, at Galapagos Art Space, in collaboration with Schroeder Romero & Shredder. This Friday through Sunday, in Brooklyn.
Beacon Open Studios, in Beacon, NY If you didn't get your fill of open studios in DUMBO, then there's always the artsy Hudson Valley community of Beacon, where, in addition to checking out the oversized sculpture at the Dia, you can pop in to visit the studios of dozens of the area's artists. Be sure to check out urban pranksters Thundercut, brick master Jean Marc Superville-Sovak, and abstract painter Christopher Albert, who, incidentally, operates the highly unusual art space Kork, which consists primarily of an 864-square-inch bulletin board inside the offices of Bailey Brown CPA & Associates in Poughkeepsie. For serious. Saturday and Sunday, from 12 PM to 6 PM, in Beacon.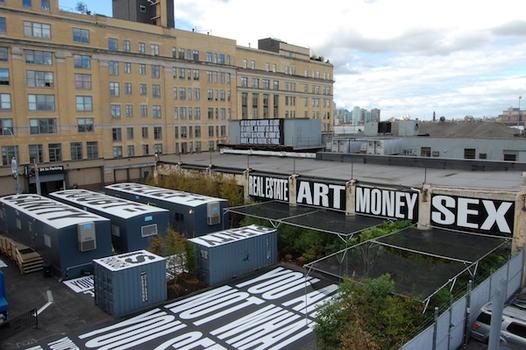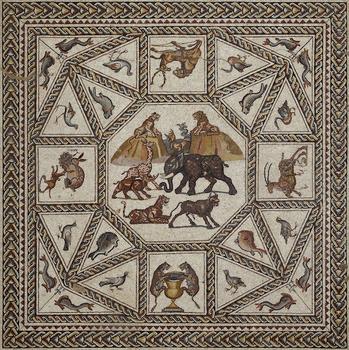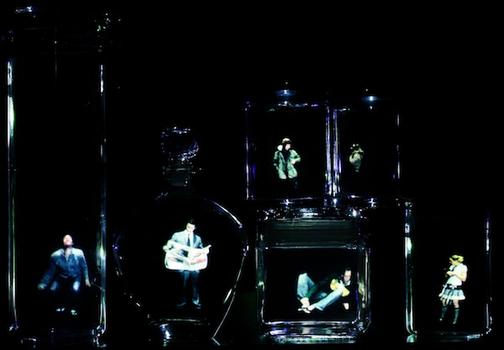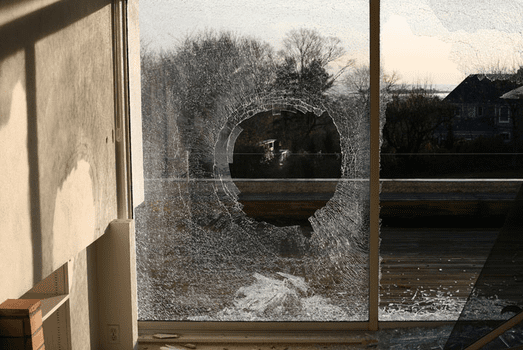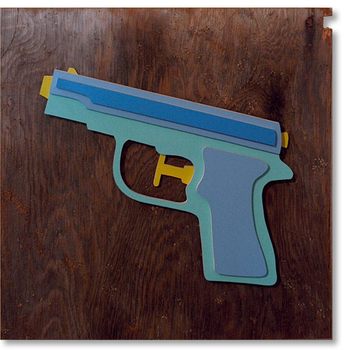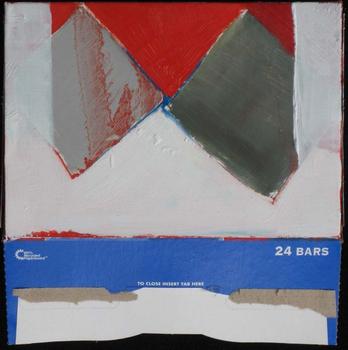 of