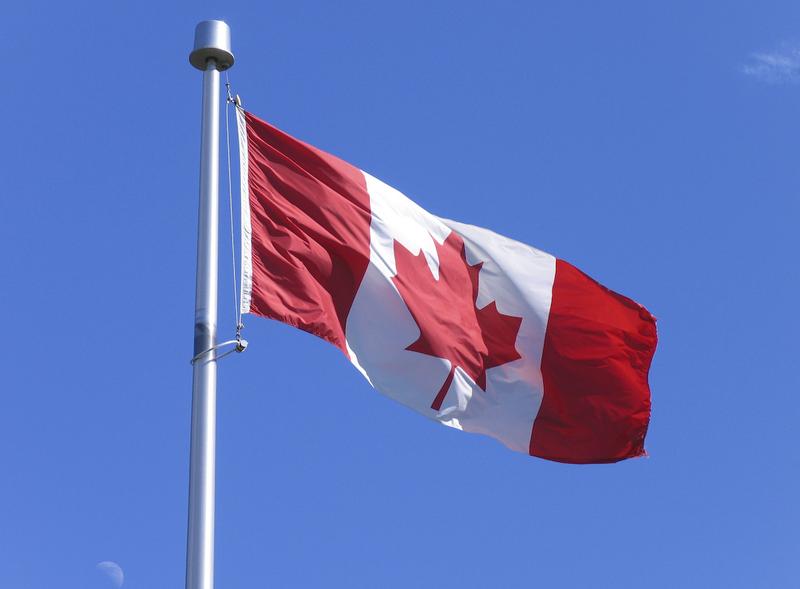 For this New Sounds, we celebrate with an eclectic hour of new music from north of the border.  Listen to electroacoustic music by Alain Thibault and piano minimalism from Anne Southam.  Also, hear ambient music by Michael Brook (composer of the score to "An Inconvenient Truth,") and more.
PROGRAM # 2954, Canada Day (First aired on July 1, 2009)
ARTIST(S)

RECORDING

CUT(S)

SOURCE

Alan Thibault

Volt

Alan Thibault - ELVIS (electro-lux vertige illimite synthetique) [14:00]

Imedia 9003
www.electrocd.com has all details.

Laurel MacDonald

Luscinia's Lullaby

Envelope of Many [5:06]

Improbable Music Imac CD04 www.improbablemusic.com

Mary Jane Lamond

Suas É!

Óran Sníomh (Spinning Song) [5:11]

BMG 63246 www.maryjanelamond.com OR download from iTunes

Evergreen Club Contemporary Gamelan

Sunda Song

Arang Arang [3:32]

Naxos World 76061 www.naxosworld.com

Djivan Gasparyan & Michael Brook

Black Rock

Immigrant's Song [6:00]

Real World #46230** www.realworldrecords.com*

Ann Southam / Christina Petrowska Quilico, piano

Portraits

Ann Southam: Rivers, Part II [6:00]

Centrediscs 10505
www.musiccentre.ca

Jean Piche

Anthology of Canadian Music: Electroacoustic Music

Taxis to Burning Sky, excerpt [5:00]

See above.

Matthew Patton

Speaking in Tongues

Excerpt [3:00]

Marquis Classics #139. Out of print, but try auction sites.