Street Bloggers Spread Styles Among Fans of Fashion
With Fashion Week underway, designers are presenting what they think the new trends for spring 2011 should be. But that doesn't mean they have the final word. Street bloggers photograph everyday people who they consider to have an exceptionally unique personal style. Their blogs have become an alternative to fashion magazines for people in the industry and fans of fashion worldwide.
Trend forecaster Michael Fisher explains the appeal:

"Trends start with the streets, thus why street blogs are so important now," he says. "I think that it used to be that that kind of information was so exclusive and only available to the upper echelon of the fashion industry. And now with the invention of all of these wonderful blogs, normal people who don't work in the fashion industry can have access to what's going on around the world every single day."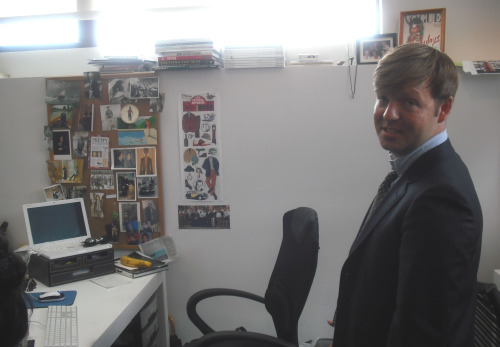 He says trendsetters tend to be risk-takers who participate in "fringe culture." They listen to the same music, go to the same clubs and typically shop at the same places. Eventually, a "look" is born.

"Wether they know it or not, they all start to pull little things from one another and will start to kind of have a common element," Fisher (at right) says.

Street blogger Phil Oh, who runs the site streetpeeper.com, says his pictures of women in form-fitting men's clothes, men in ankle-length trousers and no socks, anyone who dares to wear brightly colored patterns or monochromatic neutrals can often become tools for trendy clothing stores. In the fashion industry, they're often referred to as "fast fashion" because they constantly turn over merchandise every few weeks.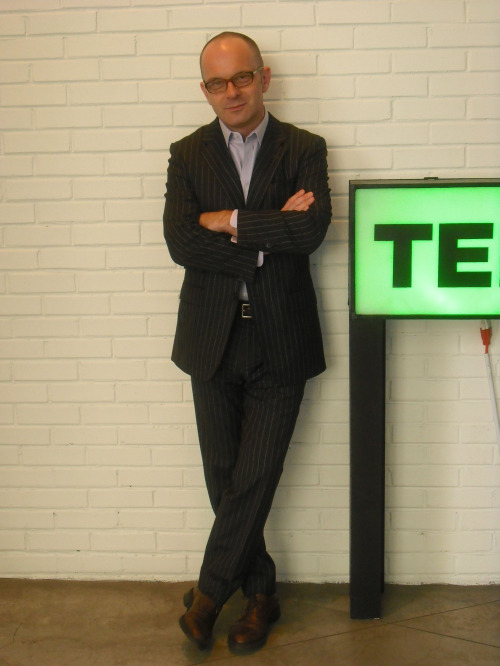 "They use street style photos all the time for their inspiration boards to decide what to make for the following season," Oh says of "fast fashion" houses. "It's not like a fashion house where it's all planned seasons in advance. In fast fashion they can put it into production right away."

So in a way, it's almost like opinion on fashion, on what's cool and what's hip is in the hands of the public. That's not entirely so, says Simon Collins (at left). He's the Dean of Fashion at Parsons The New School for Design. Collins says blogs can make people popular, but that does not make them an authority.
"It seems that many bloggers have no background, they have no level of understanding," Collins says. "And while it can be interesting to have an untarnished perspective, that's really all it is."

That doesn't mean he doesn't like the blogs — after all, he says they expose the world to the kind of raw creativity that rarely makes it into fashion magazines.

Trend forecaster Fisher from Stylesight says it's all about accessibility.

"Sometimes editorial is more inspirational, where doing something streetwise is more aspirational. You can achieve that look," he says.

All three style watchers agree the true key to looking stylish in anything: Make sure your clothes fit.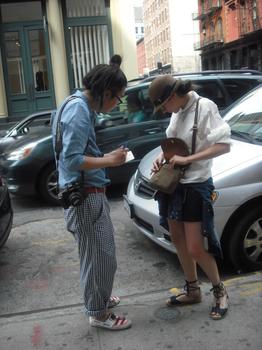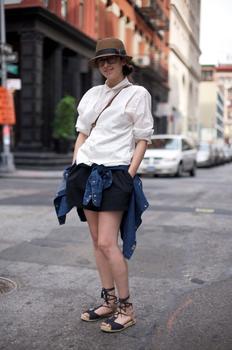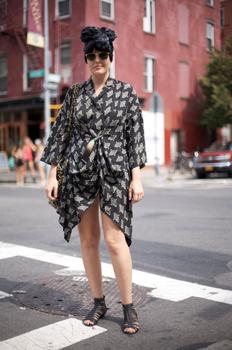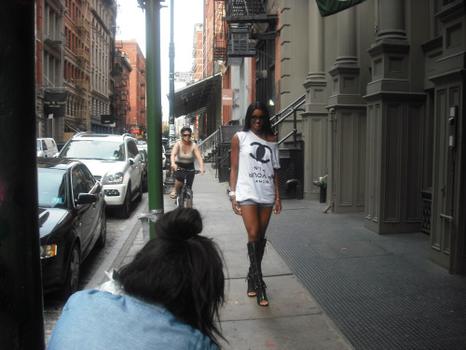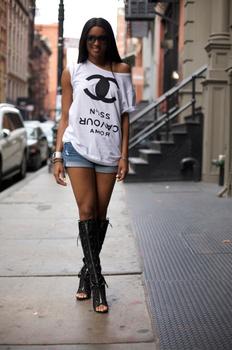 of