The Takeaway
Uncertainty for the GOP After Tea Party Candidates Win Big In Primaries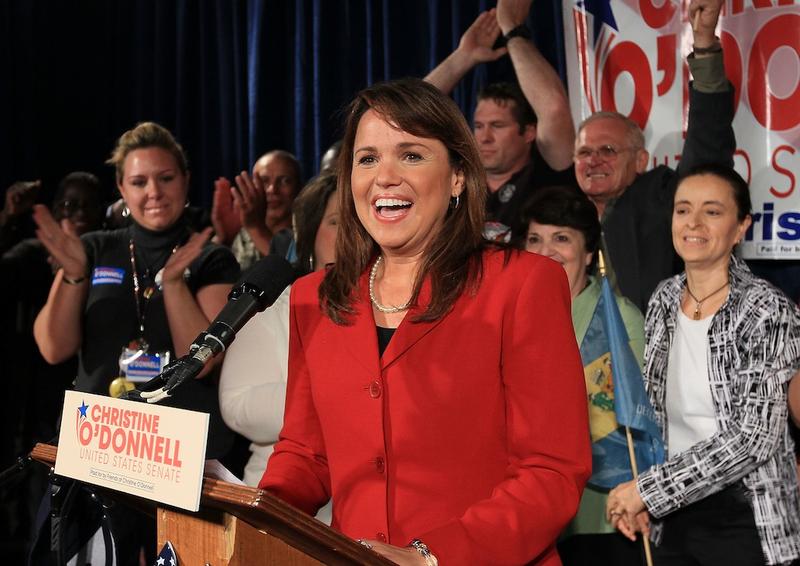 Last night's primary elections set the stage for the nation's general elections with seven states and the District of Columbia heading to the polls. Once again, the viability of the Tea Party was the central question in several races on the Eastern seaboard.. While several Republican insurgent candidates won big last night, their victories over establishment candidates muddle the G.O.P.'s chances of retaking the Senate in November.
Last night's biggest Tea Party upset came from Delaware, where long-shot Sarah Palin-endorsed candidate Christine O'Donnell beat long-time incumbent candidate Mike Castle for the Republican Senate nomination; but, that wasn't the only surprising result in last night's tally. In the New York Republican gubernatorial race, Carl Palidino, a pugnacious billionaire and party outsider, beat establishment candidate Rick Lazio. The results are still too close to call in a Senate primary in New Hampshire where fiscal and social conservative Ovide Lamontagne is expected to win.
It wasn't all good news for the Tea Party candidates. In Maryland, former Governor Robert Ehrlich will have a chance to get his old job back after beating Sarah Palin favorite Brian Murphy.
For analysis and insight into the results, and a look ahead to the general election strategy of both party's candidates, we speak with Takeaway Washington Correspondent Todd Zwillich.