At the Art Openings: Decadence, Decay and Dogs
The arts season got off to a rip-roaring start this past week as the city's roughly 600 galleries opened their doors to a stampede of eager viewers. It was cheek-to-jowl in many galleries, especially on Friday at Gagosian, where it was stiletto-to-stiletto for Dan Colen's sprawling show of tipped-over-motorcycles and bubble-gum paintings.
If you can only make it to one of the hundreds of new exhibits in town, be sure to hit Chris Verene's show at Postmasters Gallery on 19th Street. I was bowled over by the photographs of his family, which are disarming for their frank and brutal honesty. Other must-sees include Karl Wirsum's explosive cartoon-style drawings from the '60s at Derek Eller, and the abstract/conceptual group show at Friedrich Petzel — which includes abstract ink jet paintings, floating thought bubbles and Allan McCollum's wall of plaster art casts.
This week, get ready for Round 2: big openings coming up at David Zwirner Gallery on 19th Street and solo shows by Suzan Frecon and Al Taylor. Bonus: An organic ice cream truck has started parking on 18th at the end of the High Line — and their vanilla soft serve is all kinds of yum.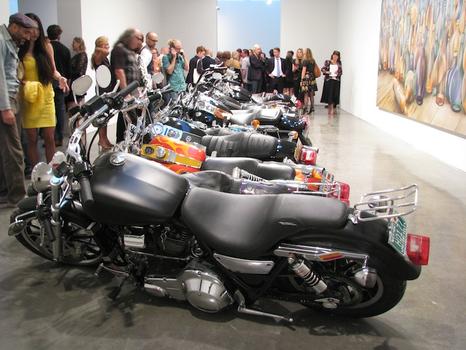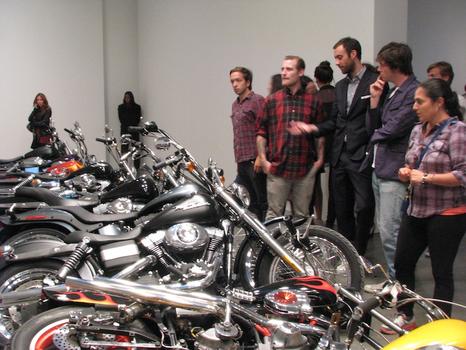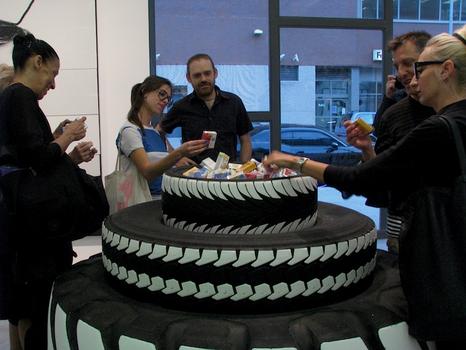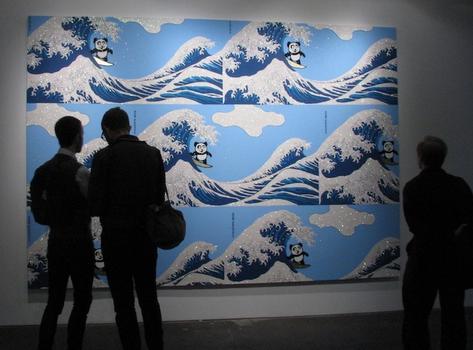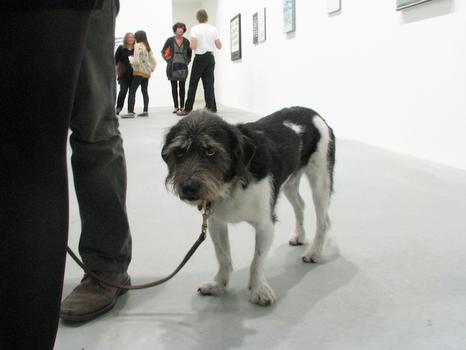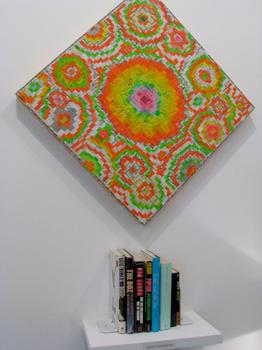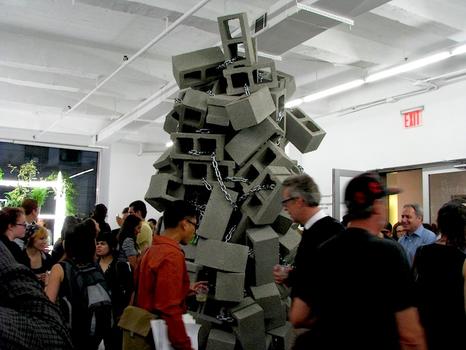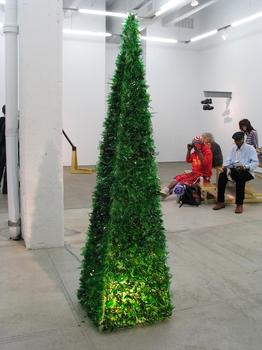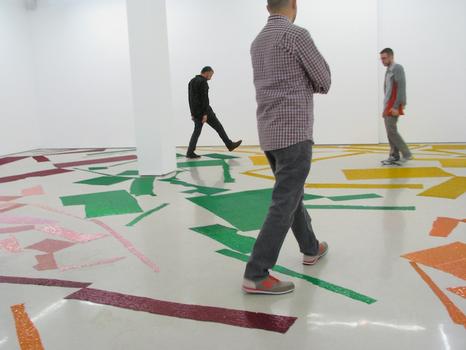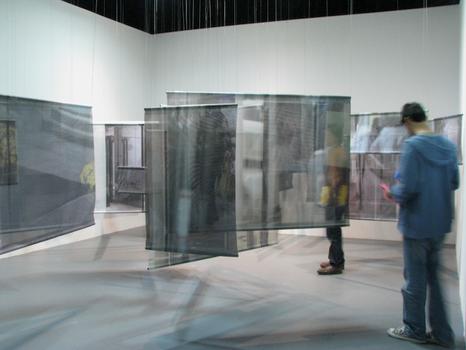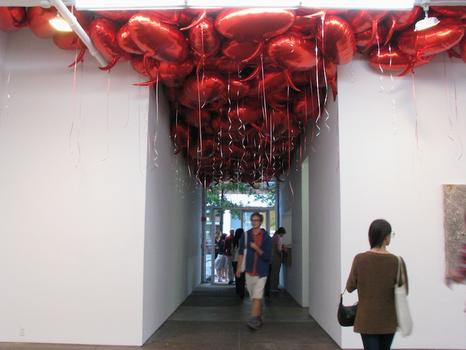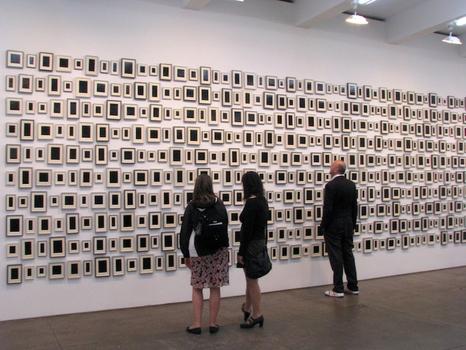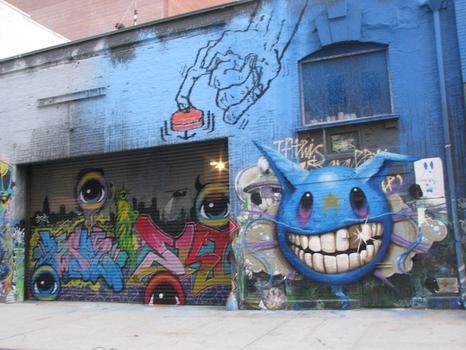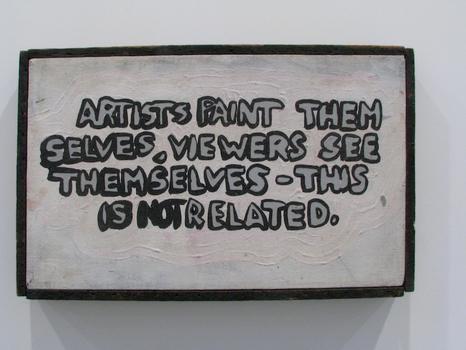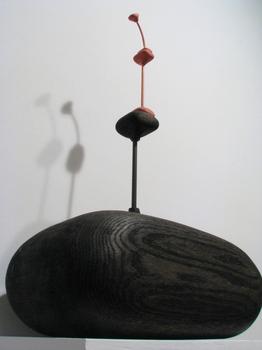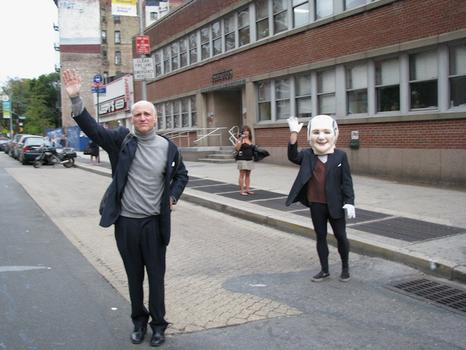 of