Micropolis
Scenes from Saturday Outside the Tents at Fashion Week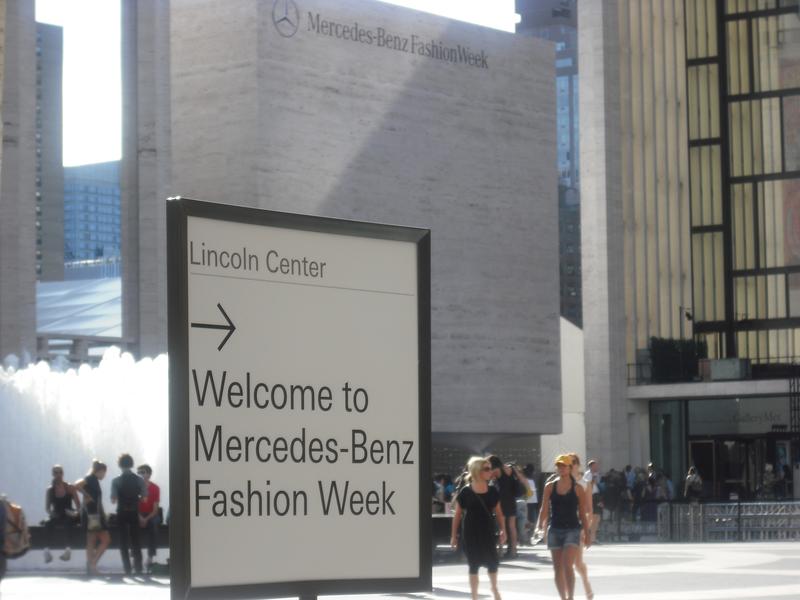 On a clear, warm September Saturday, the mall at Lincoln Center was buzzing with fashion industry insiders scurrying to get to or from the latest shows and the curious onlookers who showed up to watch them. In simple terms, Lincoln Center was bumpin'.
Lots of fashion magazines sent photographers, charged with documenting the 'street style' at Lincoln Center outside the tents. And there was a lot to see.
Making my way through the mall past the fashionistas, someone instantly caught my attention. An older gentleman in a head to toe peach suit -- yes, peach. His name is Arthur Gonsalves and he tells me he's a former model. He worked for Esquire in the late 70's and early 80's and makes a point of attending New York's Spring Fashion Week each year. Does he always wear peach? No. Everyday of the festival (Can you call Fashion Week a festival? Outside the tents it certainly feels like one.) he's in a different color.
The entrance to the tents is guarded by three very large, burly security guards, appropriately dressed in black. They are armed with walkie talkies that they use when they occasionally allow a VIP past the velvet ropes. Were there celebrities? I can't say, but in this crowd it seemed like anyone with press credentials or an invitation to a show was a VIP.
Standing close to the ropes studiously checking out everyone who went in and out were Laura Cassidy, Haley Birkelbach and Kathy Birkelbach, hoping to see someone they recognized. The mother, daughter and daughter-in-law happened to be visiting New York from Dallas during Fashion Week and decided check it out. They spent Friday binging at Fashion's Night Out festivities. They agree that the biggest difficulty they're having with New York Style is figuring what they will wear when they get back to Texas.
Of the many stylishly dressed women in the crowd, I met two from the Netherlands who were working the crowd: Patricia van der Neut and Silvana Naipal. They own PR company Brand Revolution and edit a fashion blog, never a dull day. 
Meanwhile, around the corner, Fashion Week journalists were crammed in the Media trailer, editing copy and photos before posting them on the Web. As I walked by and glanced in, I could see every one of them starring intently at a laptop. Ahhh, deadlines.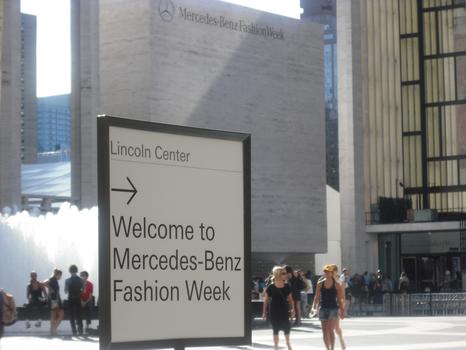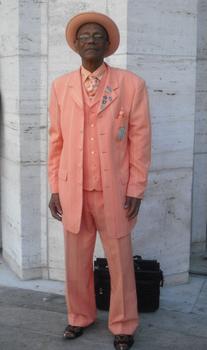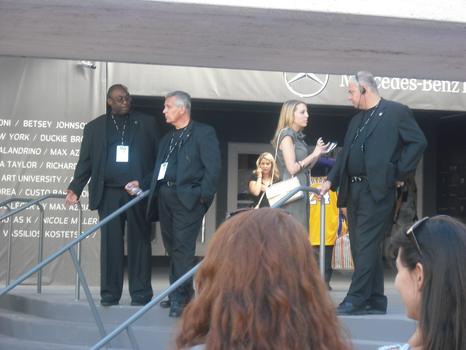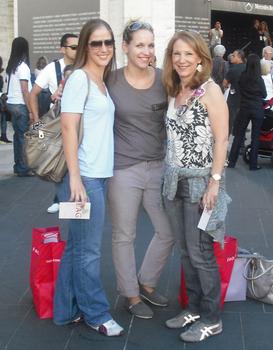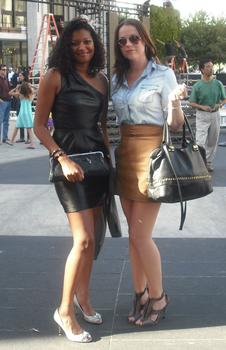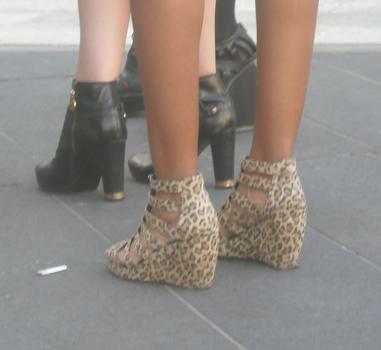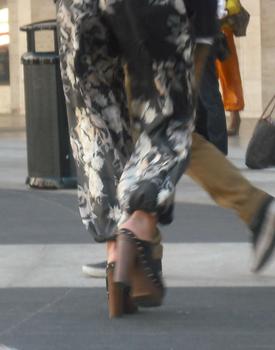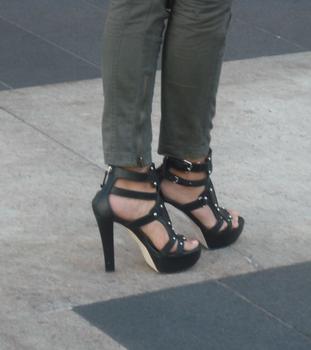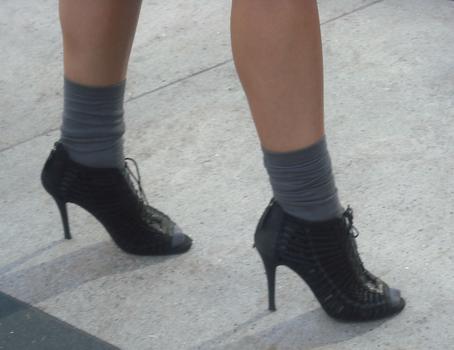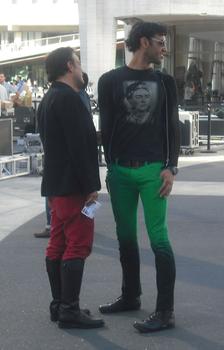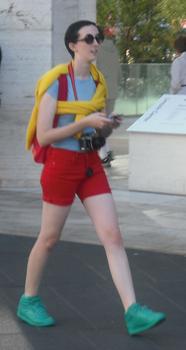 of