Micropolis
On 9/11 Anniversary, Competing Protests Near Ground Zero
Who had the bigger turnout?
That's the issue I'm grappling with right now -- whether there were more people at the rally and march supporting Park 51, or the rally just a couple blocks away opposing it. A few weeks ago, there was no question that opponents outnumbered supporters, perhaps two (or even three) to one, and had a far more sophisticated setup: a proper stage and soundsystem from which rock music blared, and a crowd armed with eye-catching signs. The supporters, on the other hand, had just a handheld megaphone and a stool that speakers stood on, to address the crowd.
This time, opponents seemed to outnumber supporters, but not by much (in fact, The Associated Press estimates that supporters outnumbered opponents, 2000 to 1500). The tone at the opponents' rally was also more somber, given that the 9/11 commemoration ceremony had taken place just hours earlier. There was only one sign screaming "Sharia" in red, drippy letters, whereas at the previous rally, there were many. On a jumbo-vision screen above the stage, speakers including John Bolton, the former US ambassador to the United Nations, addressed the crowd. Geert Wilders, the Dutch politician who leads the Partij voor de Vrijheid, or Party for Freedom, and is one of the world's most prominent critics of Islam, made an appearance.
Strangely, the opponents' rally was filled with people who support Park 51 and were either too curious to stay away from their ideological enemies or just hoping to start conversations. And opponents engaged right back.
"I don't see Christians building churches on top of mosques, or synagogues," one man calmly said, in response to the arguments of a supporter. "I don't see Japanese building a Buddhist temple in Pearl Harbor. I don't see Germany trying to open an embassy near Holocaust Museum. I don't see this."
One supporter who had wandered into the opponents' camp, a woman by the name of Yasmeen Turayhi, was even giving interviews to international TV crews, as opponents stood around her, holding anti-Islam signs.
"Next year, it's going to be three blocks, or four blocks, or five blocks," she told one interviewer. "What's to say that tomorrow, they're going to take a crusade against other religious groups, or other minority groups? The Crusades were in Spain, okay. If you honestly [think] the mosque shouldn't be built here, then there should be no churches built near where any of the Crusades took place."
Whereas the opponents were relatively contained in their passions, the supporters of Park 51 had a more festive vibe, breaking into song or simply joking around as they marched around Foley Square and City Hall. The diversity was also striking: old-school hippies joined socialists calling for more work, and blaming Obama and his foreign policy for stoking Islamophobia; Japanese Buddhist nuns and monks walked solemnly, while beating fan drums with sticks and chanting for peace. Compared to the last rally, there were far more Muslims in attendance.
"Even today, I've had a couple of family members who were telling me not to go," said Maywish Abid, who came from Jersey City with friends. "But you know, we have to go. We can't stand back too long."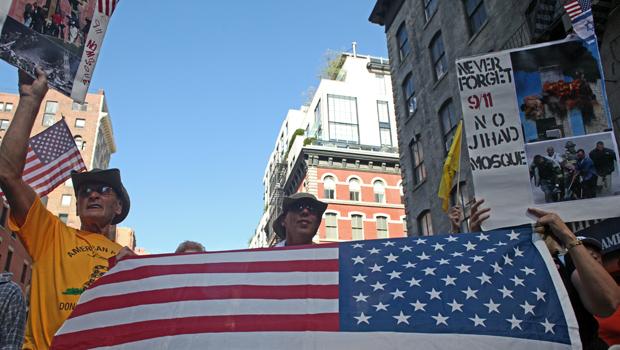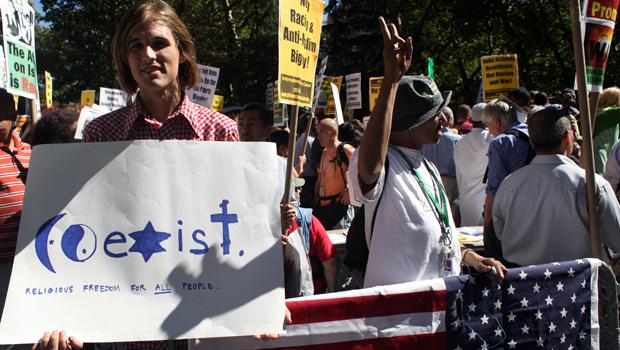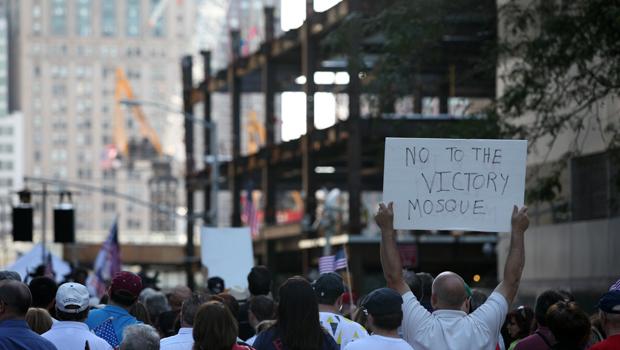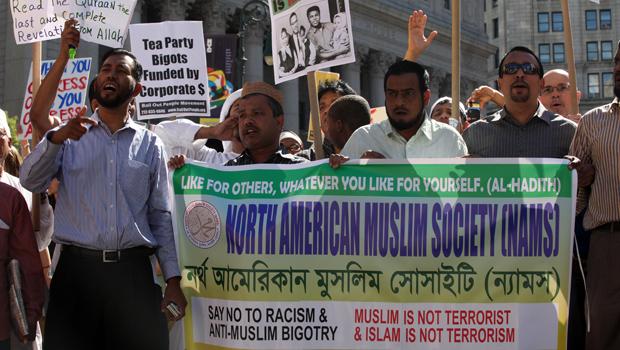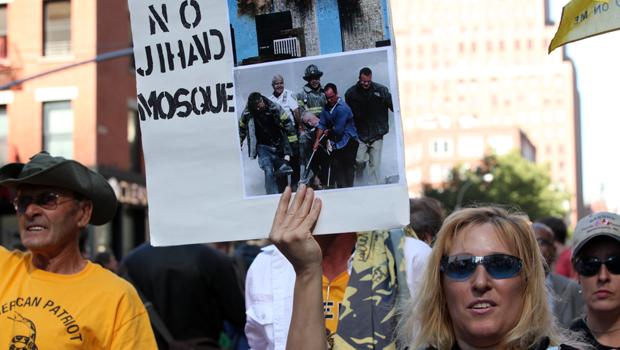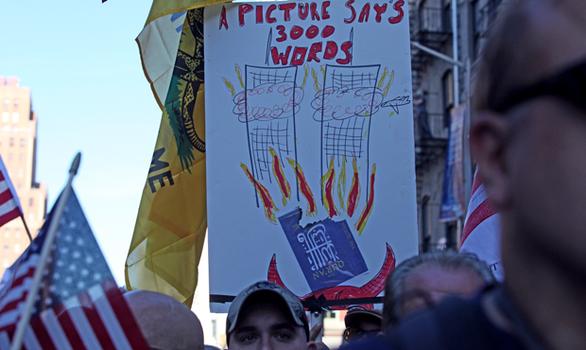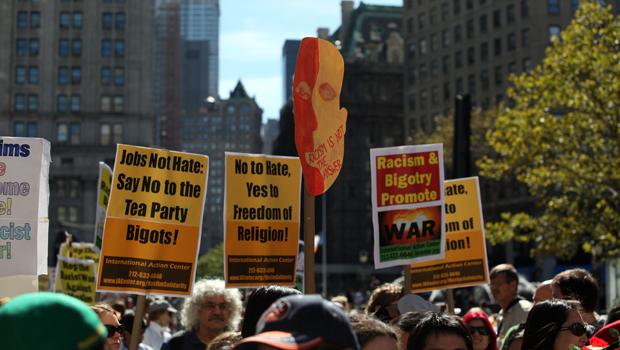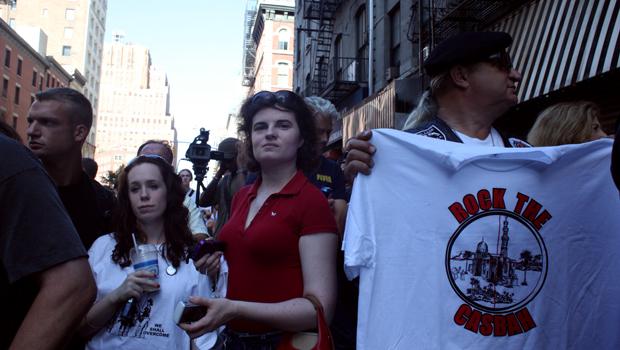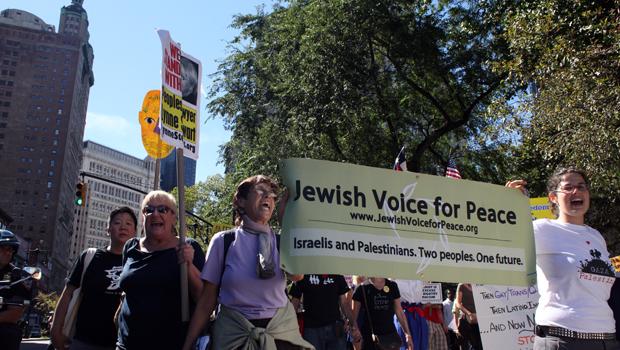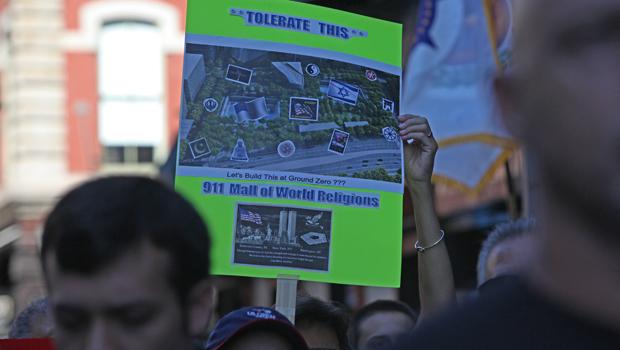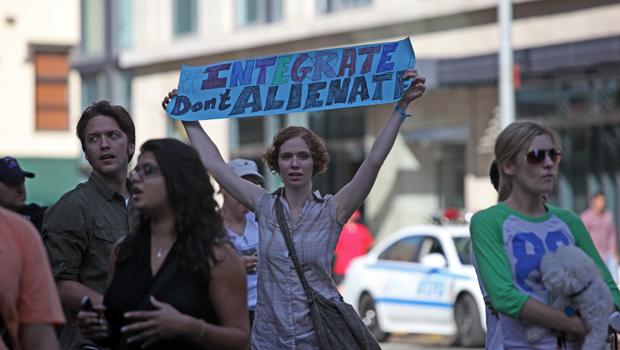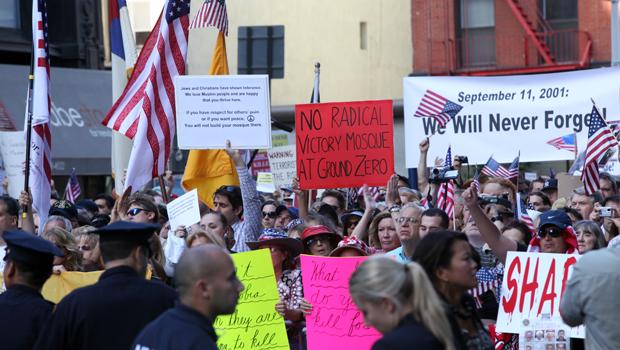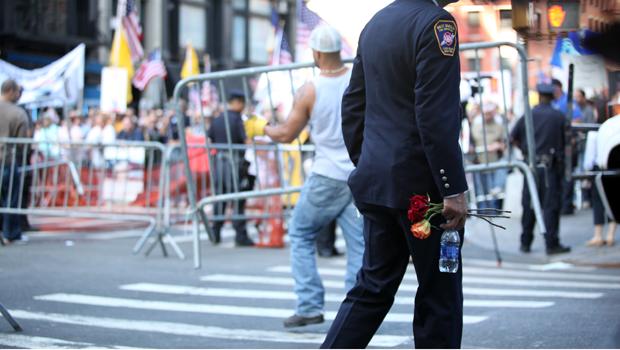 of