9/11 Families Mourn As Park51 Controversy Continues
The air was crisp and the mood was solemn as family members gathered at a site near Ground Zero for New York City's ninth September 11th commemoration ceremony at Zuccotti Park. Many wore white ribbons and carried pictures of their loved ones as family members and those working to rebuild the World Trade Center site read the names of almost 3,000 people who died there that day.
Police secured a perimeter around the park, keeping family members separated from the media and onlookers. But Alyson Low, 39, from Fayetteville, AK said she had to come over and speak to reporters about her sister. Sara Low was 28 when she died working as a flight attendant aboard American Airlines Flight 11 -- the first plane that struck the north tower of the World Trade Center.
Low held a photograph of her sister, along with a sign that summed up her feelings about the day.
"This says today is only about my sister and the other innocents killed nine years ago," Low read. She added, "It's just my way of saying this is about nothing else, and to stop talking about it. No politics, no religion, it is just them and to co-opt it for anything else is just shameful."
Today's anniversary comes as the debate continues over a proposed Islamic Cultural Center and mosque two blocks from Ground Zero. While there were few signs of protest in front of the podium, many family members acknowledged the controversy, even if it was just to say that they felt the day should be about something else.
But for some in the crowd, the politics truly are personal.
Fahim Chowdhury lost his sister Shakila Yasmin and brother-in-law, Nurul H. Miah. Both died in the North Tower. As a Muslim, Chowdhury said the tenor of the debate is making him feel vulnerable.
"I could be a target here. You know I feel it that way. I feel insecure," said Chowdhury, adding, "I shouldn't be because this is America, land of free. And I should practice any kind of religion I practice."
Kathy Clark, 54, of Easton, PA, was there to honor her brother. She said it's not a day for politics. 
"I've found that even politicians are able to put the politics aside and focus on the victims and families and that's what today is about," said Clark, "It's about healing."
Clark's brother Chris Allingham worked as a muncipal bond broker for Cantor Fitzgerald.  He was also a husband and father to two boys, who were 6 and 4 that day.  Clark said it's hard to think about all that her brother has missed in the past nine years.
"They go to Yankees games, Chris should be there. We get together at my brothers' house on the holidays with his wife and children and Chris should be there. They're there.  And it's like there's this big space.  Our big heart is missing."
The absence of loved ones for almost a decade was theme for many of the family members. 
Victor Ortiz, 42, from Flushing, Queens lost his mother Sonia Ortiz in the attacks. She worked as a freight elevator operator at Windows on the World, on the 106th floor of the North Tower. 
Ortiz says his mother had just returned from vacation when she went to work that day. 
"When it happened, she managed to call us.  She didn't know what had happened. She thought there was a bomb. She wasn't aware that a plane hit the building. Once we told her she got very scared and we told her to try to get out," Ortiz said, adding, "then she hung up the phone and we never heard from her again."
In the past nine years, Ortiz met and married his wife Amanda. Together they have two two children, Victor Jr., 7, and Emlie Jai, 1.
"I would have loved for her to meet her grandson. He's a very handsome boy and we have a granddaughter here also who is very beautiful. I'm married and she would have gotten along very well with my wife," said Ortiz, "all these things she missed."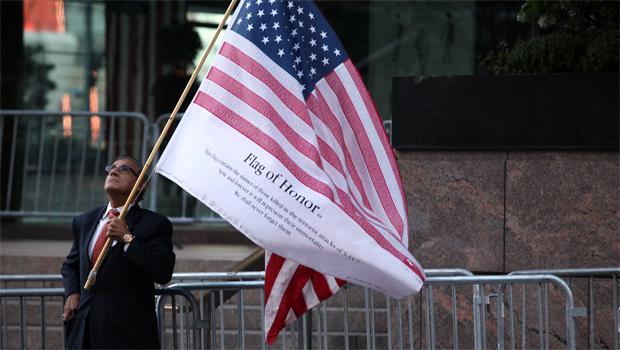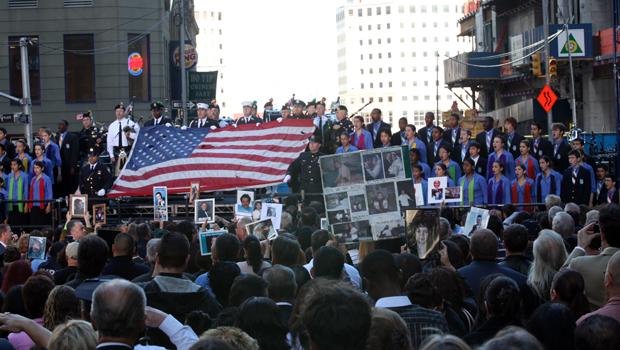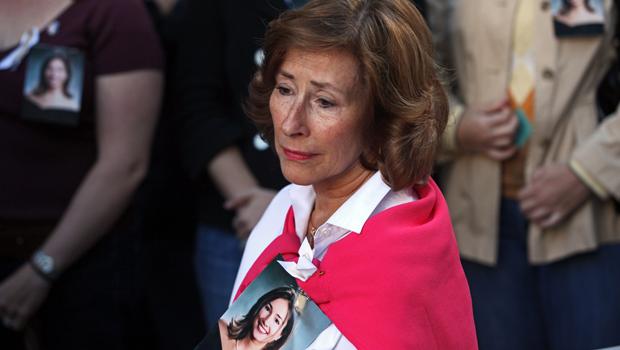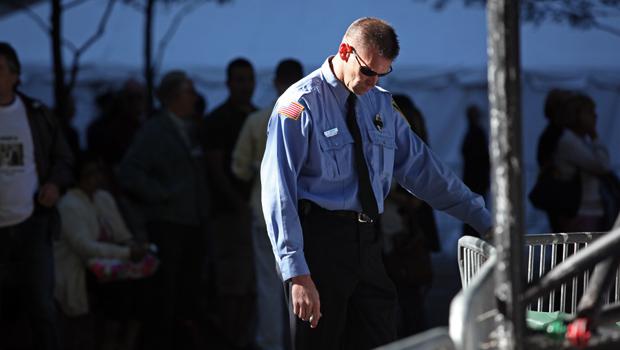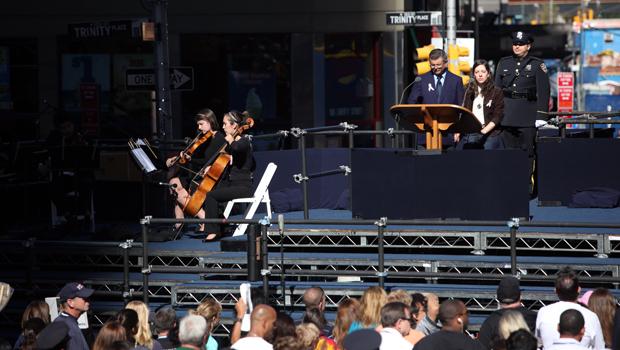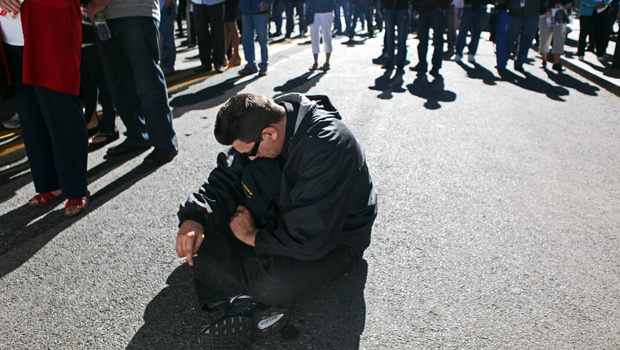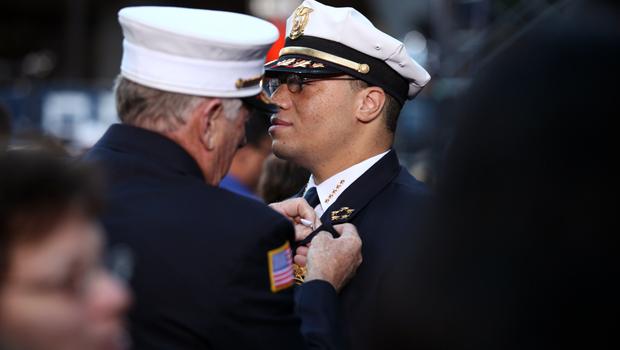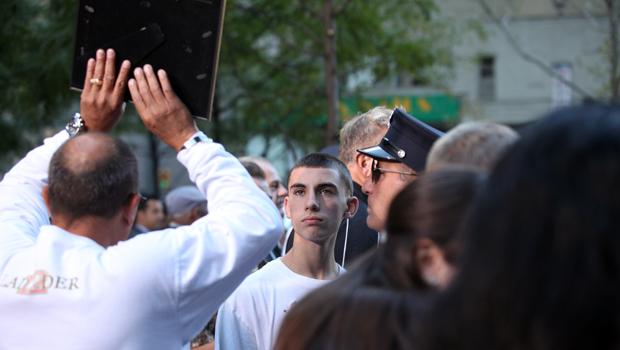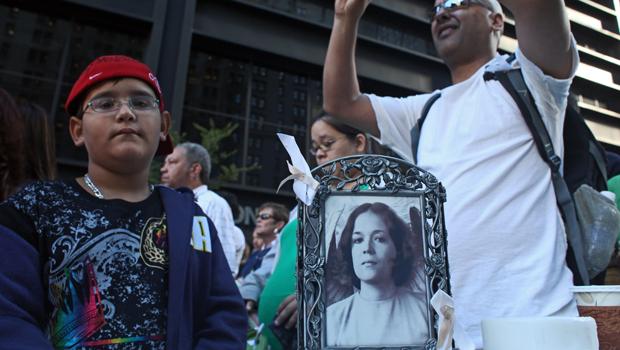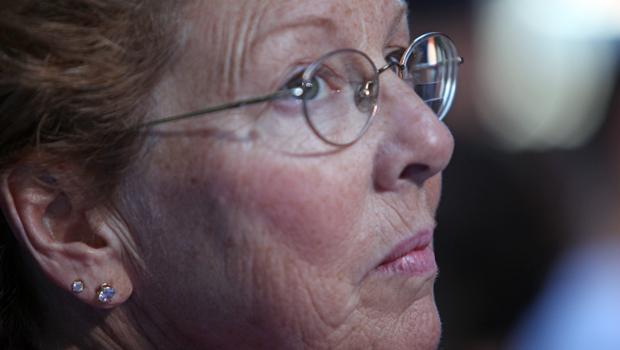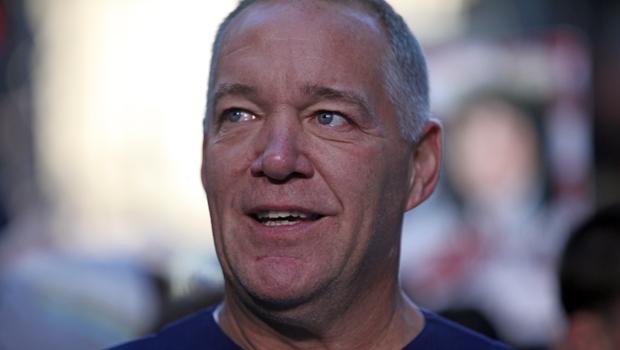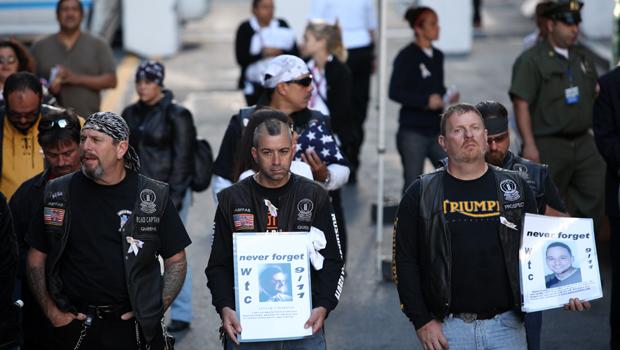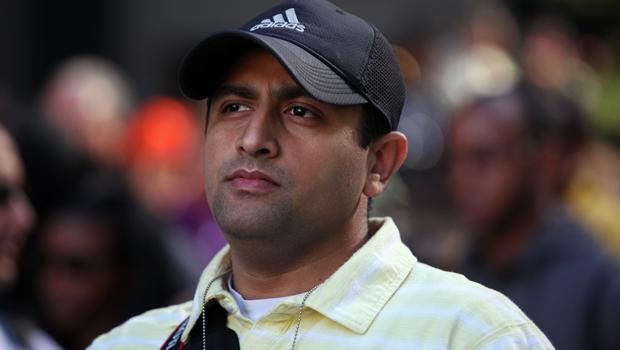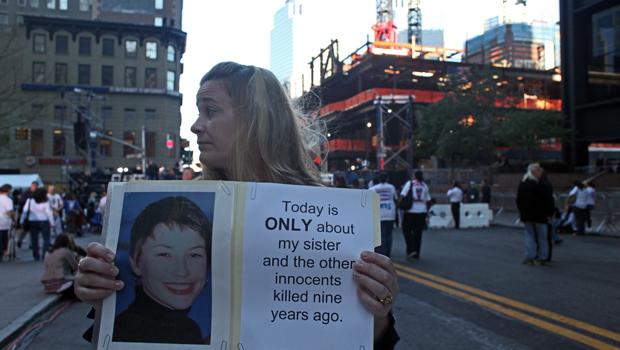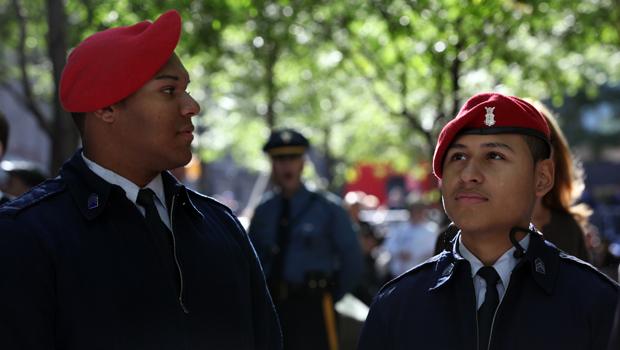 of