With preparations going on in lower Manhattan for the 9/11 memorial services and protests of the proposed mosque and cultural center just blocks away, Fashion's Night Out still lured shoppers to their favorite stores in TriBeCa.
The neighborhood hosted 13 events -- part of the second-annual, city-wide Fashion's Night Out event -- which catered to just about every fashion taste. 
SInce WNYC is in the neighborhood, I wandered through and checked out 4 stores.
My first stop: Issey Miyake on Hudson Street. The Japanese designer (who wasn't actually there) was debuting his fall men's collection, inspired by the perfect New York fall drink -- coffee. In fact, part of the collection includes pieces made from cotton fabric printed to look like the swirls milk makes when you first poor it into coffee. Pretty interesting.
In honor of the line, a nearby coffee shop was providing free coffee to help 'stimulate' shoppers experience.  
A few blocks away, Steven Allen was busy mingling with everyone in his packed Franklin Street store. Although it bears his name, in addition to his creations, the store also represent 20 different designers. And for Allen, Fashion's Night Out is less about the store, and more about the cause they're supporting, Goods 4 Good. Allen's store donated a percentage of the money they raised to purchase fabric they then send to Malawi, where Goods 4 Good teaches children how to cut and sew their own school uniforms. Kinda like fashion for fashion. Examples of the kids' work hung in the window and was on display in the store.
Down on West Broadway, edgy modern women checked out live jazz music at A Uno. At least that's how owner Ann Benedetto described her clientele. The store, or the space as she called it, is just a few blocks north of the World Trade Center. I walk past it every evening on my way to the PATH. Benedetto's been in the neighborhood since 2002, because she believed the type of clothes she wanted to carry -- edgy yet casual clothes by mostly smaller European designers -- would sell to an urban audience. I love them for their fabulous hats.
Over on Nassau Street, Grown & Sewn debuted 'Kaxs.' What? They're pants given different treatments and washes. Everything is made from natural cotton fibers and designed by store owner Rob Magness.
The TriBeCa stores participating in Fashion's Night Out may not have been as crowded as those in other parts of the city that boasted celebrity appearances, but the atmosphere in lower Manhattan spokr to the relaxed neighborhood feel that drew their designers down here in the first place.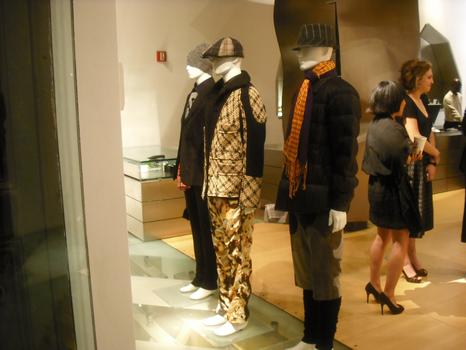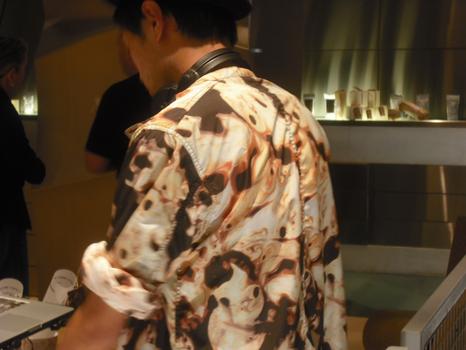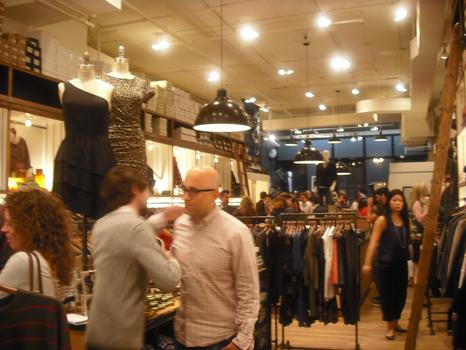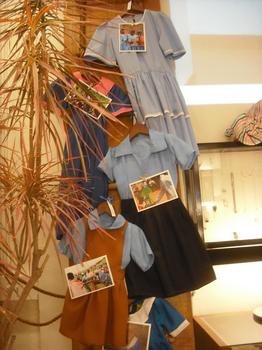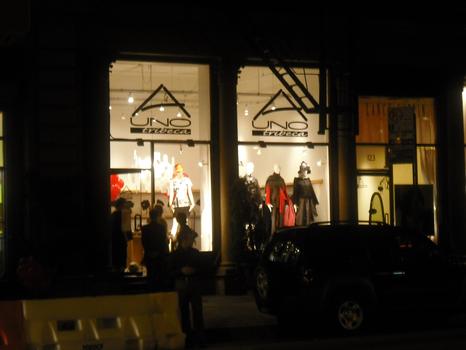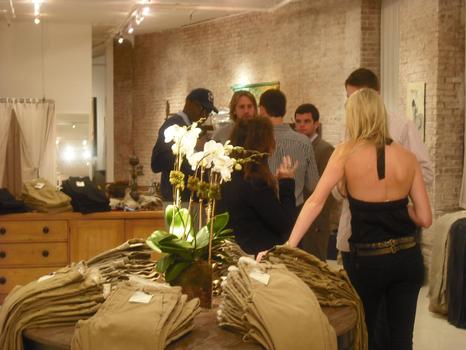 of