'Princess of Uzbeks' Gulnara Karimova has NY Fashion Week Debut
Ninety eight designers are presenting their collections at Lincoln Center during New York Fashion Week. Many of them are celebrities, but only one is the daughter of a president. Gulnara Karimova, 38, whose father, Islam Karimov, rules Uzbekistan, had her New York Fashion Week debut on Friday.
Karimova's collection uses vintage Uzbek-inspired veils, sashes and ikat fabrics, but she is also influenced by the West.
"It is Western style because not too many people in our country would wear these clothes," Karimova told me after the show. In three-inch heels, she is heads above everyone around her. "But at the same time, we'll bring houses like Oscar de la Renta, Sonia Rykiel, Inès de la Fressange...to Uzbekistan."
It's surprising that Karimova has chosen fashion over, say, political science, given that she holds a Ph.D. in the subject from the University of World Economy and Diplomacy in the capital of Uzbekistan, Tashkent. She is also the Uzbek ambassador to Spain.
However, it's clear that Karimova's got style. Today, her blonde hair is an '00s version of Farah Fawcett's do, and she has huge stylish gold, white, and green rings on that she's probably designed herself.
Karimova's Spring 2011 line is being shown on the catwalk today, and it appeals to Uzbek New Yorker expats, like Tavriz Aronova.
"We are living around twenty years in New York...in America...but for us, [it's] very important to know how our culture, how our tradition is keeping up in our motherland," Aronova says.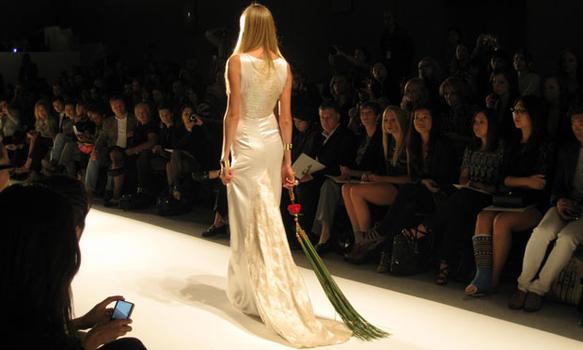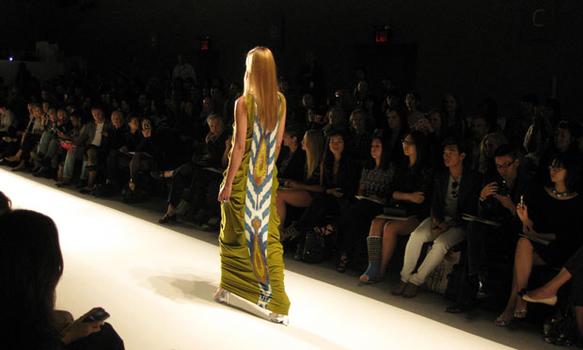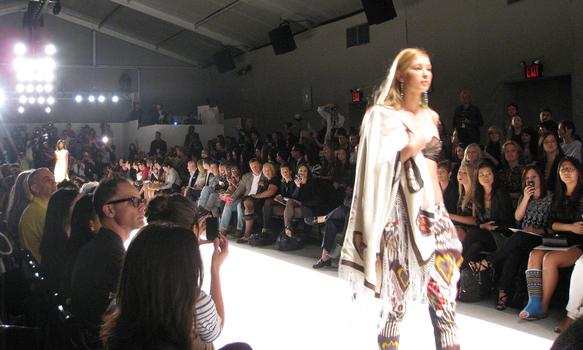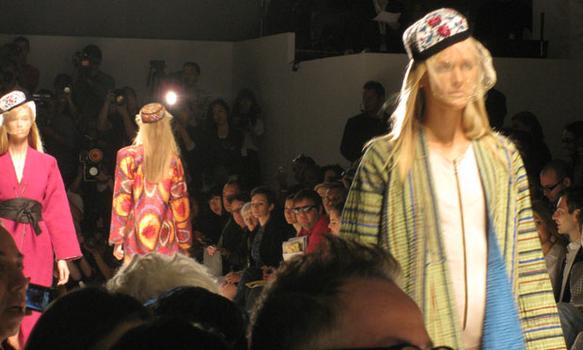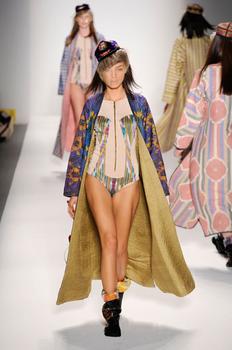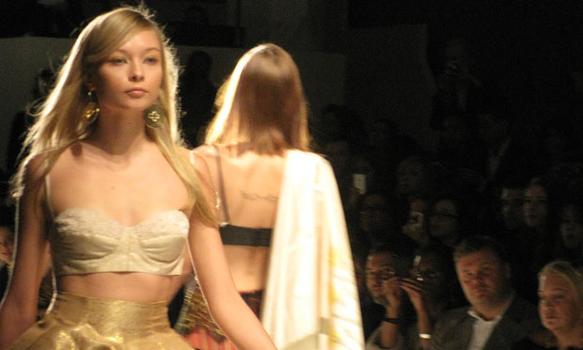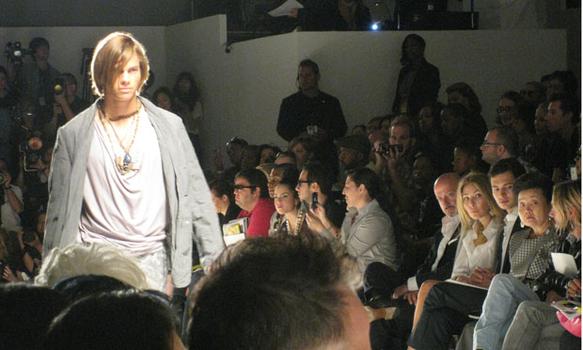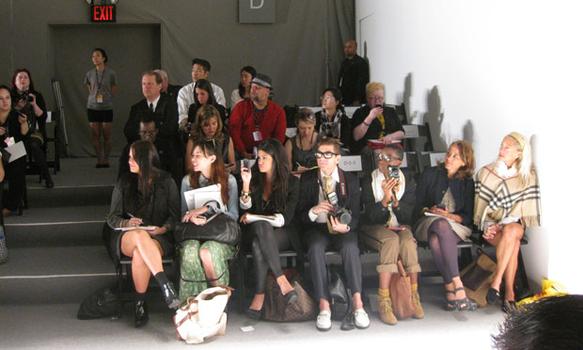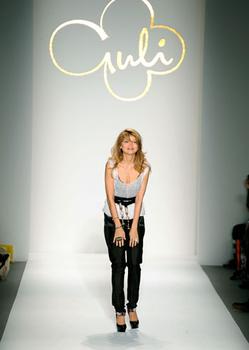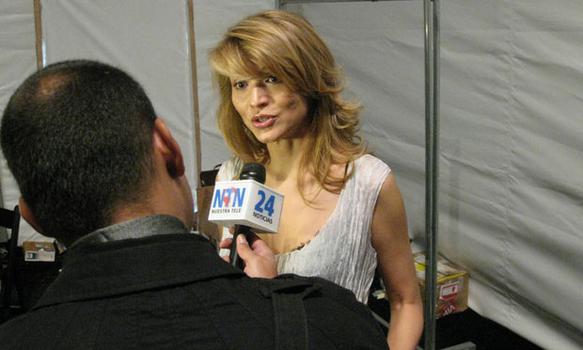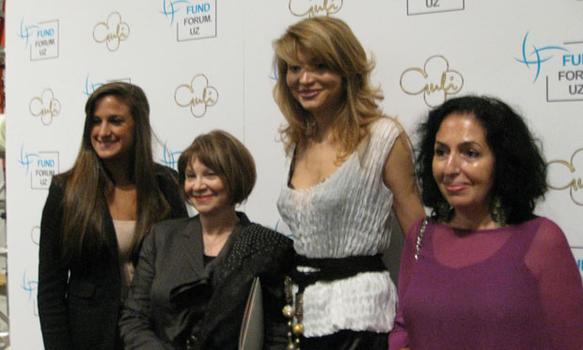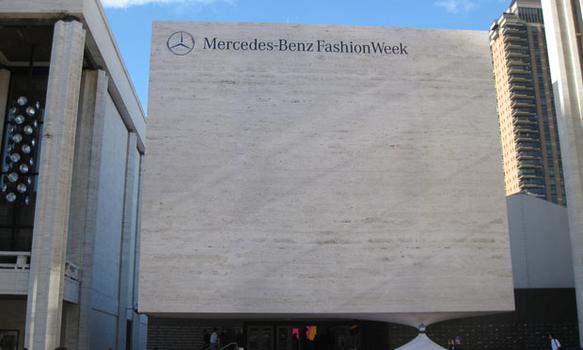 of