In Espada's District, Votes for The Other Guy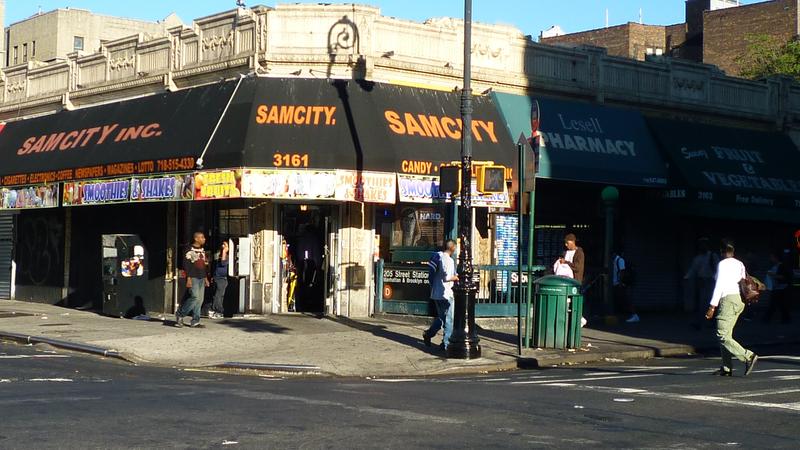 Bainbridge, The Bronx —
It's the morning rush at Nicky's Coffee Shop on the corner of 206th Street and Bainbridge Avenue in Norwood, just down the street from State Senate Majority Leader Pedro Espada's district office. The staff are shouting their orders to the frenetic fry cooks in a single long breath: "toasted-bagel-two-egg-coffee-light-to-go."
Customers in this ethnically diverse working class neighborhood greet diner owner Nicky with a kiss or a warm good morning before placing their orders. This neighborhood has become the focus of the city's political class in the run up to Tuesday's Democratic primary contest, as Pedro Espada, the State Senate Majority Leader and architect of the 2009 coup d'Albany, faces a challenger for his seat in The Bronx's 33rd Senate District. But many people who live there are unaware of the election.
When Espada's name is mentioned, however, reactions are usually strong- and negative.
"Oh, Espada," chuckled David Jack, a tool maker and father of two when asked about the election. "I don't know what to say about Espada. He's a shady character to me. Kind of seedy." But Jack wasn't sure if he was going to vote come Tuesday.
State Senator Espada is the subject of two lawsuits by Attorney General Andrew Cuomo. The first suit charges that Espada looted $14 million from the network of nonprofit health clinics he founded in the South Bronx. The second alleges that the exploitation of janitorial workers in a training program run by Espada and his son, Pedro G. Espada.
This hasn't gone unnoticed by Leslie Camacho, 56, a retired Parks Department employee who comes to Nicky's each morning (he doesn't have to order, they have it ready). "I think he should resign for his present situation. I heard about him in the newspapers. He's giving jobs to his family members. He's a thief," said Camacho. "The district needs more jobs. We need jobs for teenagers, education has to be improved. But I think he will get re-elected. I don't think anyone is running against him," Camacho said, turning the page of his Daily News.
Yvonne Rivera, 43, who was having breakfast with her teenage son, said she always votes. That sets her apart in this district. In the last State Senate primary, when Espada defeated incumbent Efrain Gonzalez (who was under indictment for looting a Bronx non-profit) just 8,352 of more than 100,000 registered Democrats cast ballots. Turnout may be even lower this year, since the 2008 ballot had the draw of the presidential primary at the top.
"What I heard about him is not good. What I heard are negative things," Yvonne Rivera said. "So what I'm going to do is give the other guy a chance." 
The "other guy" in this case is Gustavo Rivera, who has worked on a series of political campaigns, including the Service Employees International Union's push for Obama in 2008. He comes with the backing of the Working Families Party and a pile of union endorsements and contributions, but beyond die-hard politicos, few Bronx voters seem to know his name.
Magalis Muniz, 40, said she wanted to get rid of Espada, but added that she wasn't familiar with his opponent. "I really don't know much about the other candidate. We've only known Espada around the neighborhood," she said. Muniz mentioned a free fruit and vegetable giveaway Espada organized at the Mosholu Library last weekend. "That didn't impress me. It seemed too fake."
Espada spent $17,000 on fruit and vegetable giveways in his supermarket-starved district throughout the summer, according to his campaign expenditure reports. He advertised one such event at St. Brendan's Roman Catholic Church on 207th Street, and Carmel Cassidy, a longtime parishioner and Rivera supporter, didn't like that. 
"I think that he was wrong in doing that. It sort of implied that the church thought enough of him to give out fruit in front of their property and they didn't feel that way at all," she said as she left morning Mass.
Condemnation of Espada isn't universal here. Sue, a nurse at North Central Bronx hospital who declined to give her last name, said Espada has done good work for the neighborhood and would be getting her vote. Alex Humiadi said he had experience, and Rivera has never held office. And as for giving away fruit to poor people, "Even if it has strings attached, you're still giving it away," Humiadi said.
Some Bronx heavy-hitters have endorsed Rivera, including Borough President Ruben Diaz Jr., former Borough President Fernando Ferrer and Assemblyman Jeff Dinowitz. So has Al Sharpton. But former party boss and grandfather of Bronx politics Assemblyman Jose Rivera is sticking with Espada. And former candidate Dan Padernacht's late withdrawal from the race – he dropped out over the weekend, but his name will still be on the ballot - is expected to help Espada. Last week, the Bronx News Network reported some parts of the district were getting 'Vote for Padernacht' mailers that Padernacht denies sending. Padernacht was the last challenger to back out of what was initially a crowded field that included a community board president Fernando Tirado and Kingsbridge Armory activist Desiree Pilgrim-Hunter.
Across the street from Nicky's, Joy Alexander bustled into the Sam City convenience store on her way to work. The caseworker for the city's Administration for Children's Services shook her head at the mention of the election. "I'll go for the guy running against him. We need some new blood in there," she said. "I don't trust him." Alexander signed nomination papers for Rivera and said she later got a letter in the mail purporting to be from a "voter fraud detection unit" alerting her that her name had been used on a petition. She thinks that was an Espada campaign attempt at intimidation.
Jay Aowas, a clerk at Sam City said customers who buy the newspapers talk about Espada and his scandals, but he expects the incumbent will stay in office. He's a skilled enough newstand agent to avoid conflict with his customer. "You know, the customer is always right. Whatever they say, I go with the flow," he smiled.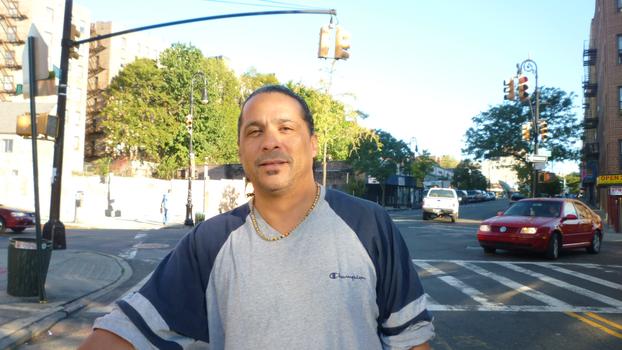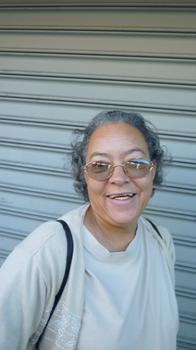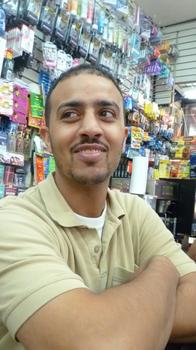 of