Pop + Politics: Farai Chideya Talks to Florida Gov. Charlie Crist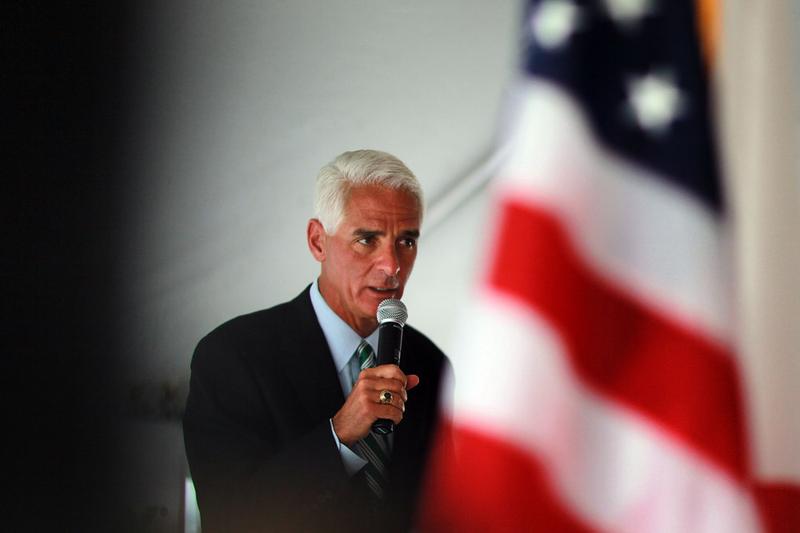 WNYC partner Pop + Politics is on the road this week in Florida, where an interesting gubernatorial contest is shaping up. Florida's current governor, Charlie Crist, is running for reelection, but not as a Republican. Pop + Politics' Farai Chideya spoke with Crist on Tuesday.
Crist is engaged in a very unusual three-way race. The former Republican, facing a tough primary challenge from the more conservative Marco Rubio, renounced his party and became an Independent. Now he's facing Rubio, a Cuban-American running on the Republican ticket and a black American, Kendrick Meek, running as a Democrat.
Despite the racial diversity of the field, race is not by any means the biggest issue here -- a fragmented, refracted party politics is. What happens when the Tea Party movement rejects some Republican candidates for not being conservative enough?