Fashion week is upon us and Mercedes Benz is taking all of the glitz, glamour and general fabulousness Uptown to Lincoln Center.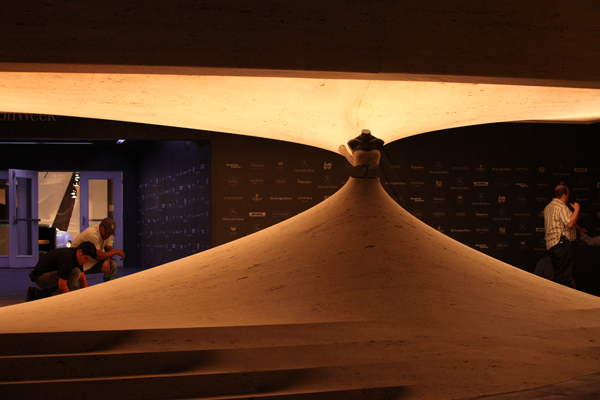 Only you wouldn't notice it if you're just walking by. Now, I'm sure by this afternoon, the entire mall will be buzzing with people, but last night only a handful were wandering around. I'm convinced I saw Betsey Johnson with an entourage of supermodels scurry by, but who knows.
The actual entrance to the tents this year looks like it was built to blend into Lincoln Center limestone theaters: it's two stories high with steps that mimic the center's own steps leading down to the street. The Mercedes Benz sign is made of a canvas painted to look like the granite on nearby buildings. Unlike Fashion Week's former Bryant Park home, here you can't even see the tents.
The main steps were roped off with, what else? Red velvet ropes, and hanging out just outside the ropes, a small group of photographers. The very people the runway girls strike their fiercest pose for at the end of the catwalk. They've been covering the shows for 10 years but said they were worried about how they'd handle this years festivities. Having worked the show from Bryant Park for the past several years, they know the lay of the land there, where to get lunch, the best way to get around that neighborhood, etc.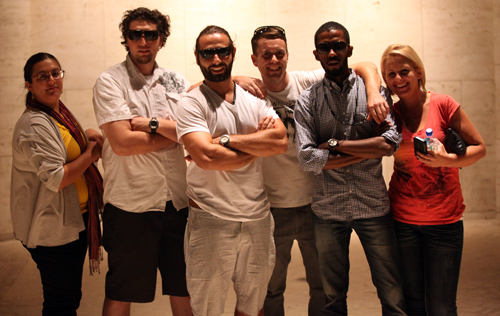 Now that's all sort of a question mark, and and you can't very well be late to a show because you got lost or stuck in traffic on your way back from lunch. Also, only the big shows (Dolce & Gabbana, Calvin Klein, Chanel) will be held at Lincoln Center. Everybody else (lesser known, up and coming designers) will still be downtown at Milk Studios on 15th Street as well as other downtown locations. Traveling between the two locations, in Manhattan, during rush hour may be impossible.
(From L to R: Jennifer Polixenni Brankin, Edward James, Rodin Banica, Amon Varney, Ed Kavshe, Cindy Ord)
Although they should have a chance, Marc Jacobs and Ralph Lauren are both supposed to skip Lincoln Center in favor of downtown shows this year. Word amongst these photogs is, "Keep your fingers crossed for the independents, cause the world doesn't know who they are." Shows are being held Uptown and Downtown Thursday.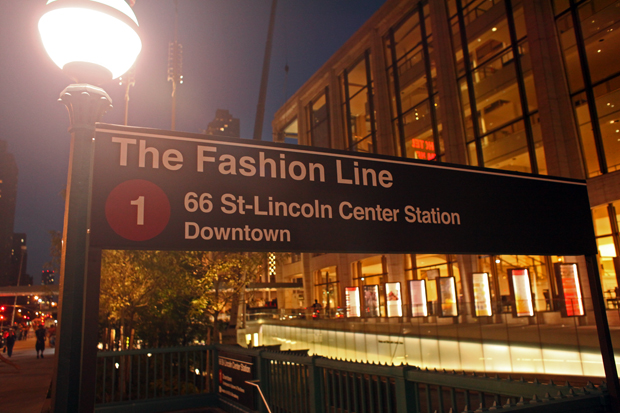 The No.1 subway line has been renamed in honor of the festivities, now we just have to see how many fashionistas use it instead of private cars.
(Photos by Stephen Nessen)