NY Fashion Week Kicks Off, Uptown
Included in this year's de facto buzz around the parade of premiere world fashions at the 2010 Fashion Week is the anticipation of its debut at Lincoln Center. Out from the tents of Bryant Park, the epicenter of New York fashion has a new address and more access than ever.
One of the main reasons for Fashion Week's move uptown was the growing demand for access from members of the press and the public. Fashion Week is essentially a trade show. A particularly glamorous trade show, but a trade show nonetheless. As the focus of the event turned more and more away from that fact, the crunch for space and access was simply unavoidable at the Fifth Avenue address.
"New media didn't exist 15 years ago when Bryant Park was the center of the fashion world," says editorial director for afingo.com, Gabriel Bell. "It was a much more private event for buyers and editors. Now, everybody wants to get one or two cameras in there, they want a videographer in there, they want a reporter and there simply wasn't enough room."
So if you weren't part of the show, you just got in everyone's way. Surely the designers were happy with the move. More eyes translates to more dollars and as fast fashion has evolved, it means looks from the runways are showing up on the shelves for consumers (regular people) even faster. Lines like Zara and H&M have perfected this accessibility of fashion; the turbines of the press, predominantly online, continue to close the gap.


NEW YORK - SEPTEMBER 07: A general view of atmosphere as models walk the runway during Fashion's Night Out: The Show at Lincoln Center on September 7, 2010 in New York City. (Photo by Joe Kohen/Getty Images for Conde Nast)
"It's really a very simple formula. The people who are blogging about these fashions are the consumer. In the case of 'Tavi, The Style Rookie', she is the target audience," Bell says. "Why wouldn't a designer want to cater to her? She's perfect. She's wearing your clothes. She's crazy about your clothes. She raps about your clothes. That's the best publicity you could possibly generate. To have someone obsessed with what you do and younger than some of your consumers and still lead the way...It's just brilliant."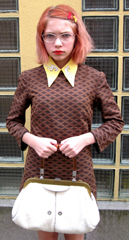 The 14-year-old fashion blogger Tavi Gevinson, at right in Miu Miu collar and Tom Ford's "ginger fawn" lipstick, is only one member of the public trying to get some eye-time on the duds. And lucky for you, Lincoln Center offers up its iconic fountain plaza for catching a glimpse of designers and models shuffling between programs, thus marginally dodging the "everybody's-bonkers" bullet of fashion weeks past.
"It's become somewhat of a circus because people want so desperately to get inside the tents," says celebrity stylist and TV personality Robert Verdi. "And, with Lincoln Center the unique opportunity people will have is to come inside and see the exhibitions because there will be exhibitions that are open to the public and people who want to see a fashion show. So that's very unique and that's certainly new and has never been done at Bryant Park."
If it still seems a bit overwhelming, there is live-streaming video straight from the catwalk. Seriously. The Web site Fashion Comes First will provide daily recaps, live shows and exclusive videos via its site.
But wait, there's more. The coverage and events are not just limited to the Internet or Lincoln Center.
"I wouldn't compare Fashion Week to the Oscars," Bell says. "I would compare Fashion Week to Sundance or South By South West (music festival), or something like that. These large cultural events that people set up satellite events around...and you don't have to be an official part of it. That's what great about it."
The staple event the fashion festival provides the public, if only for one night during the maddening week, is the opportunity to participate on Friday, September, 10 for Fashion's Night Out. Be prepared to burst through the velvet ropes and mingle like, and with, the industry folk. Designers, models and celebrities appear at in-store galas to varying degrees of access, but don't expect them to lower their sunglasses.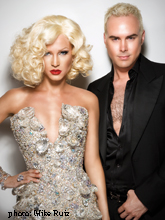 Verdi will be the master of ceremonies for a pet fashion show at Bergdorf Goodman. In attendance will be Sarah Jessica Parker, Mary J. Blige, Tom Ford, Thakoon and Victoria Beckham, possibly with fashionable pooches in tow.
Milk Studios is an independent stage away from Lincoln Center that will host a huge contingency of fashion designers. Ms. Wintour will surely be stopping by and Robert Verdi urges passersby to keep an eye on the duo at left, designers Phillipe and David Blond, and the latest from their The Blonds collection as it hits the Milk runway. He adds, "I love the theatrics of what they do. I like that they make fashion an experience that is synergistic with glamor and rock 'n' roll. It's a really unique brand for the American market."
Verdi notes additional lines to watch are Michael Kors, Carolina Herrera, Simon Spurr and Thom Browne. On men's designers, Verdi adds, "there are few menswear designers that push the envelope and I like the ones who are rethinking traditional menswear and making it feel fresh, exciting and new."
Now get out there and find those fashions. By any means you wish!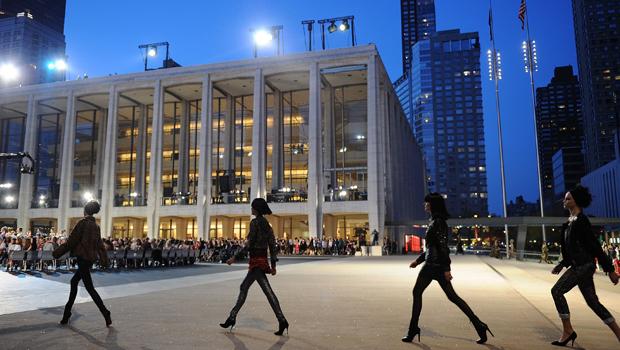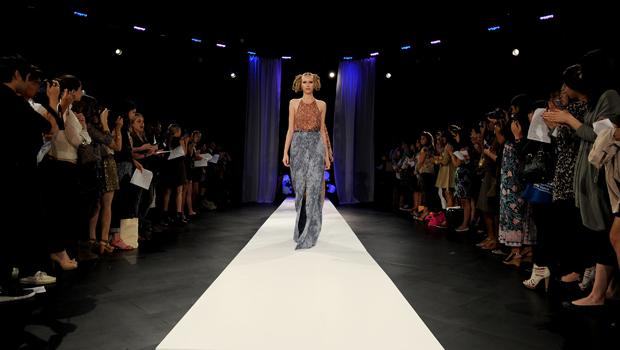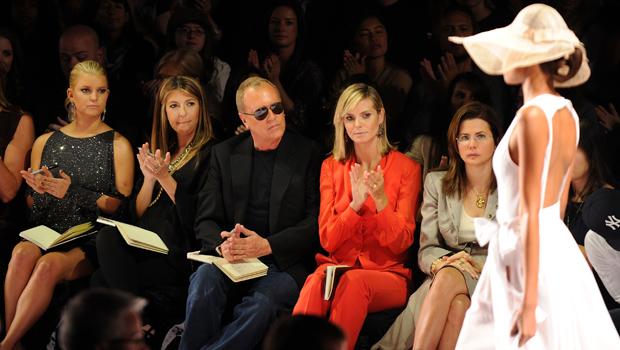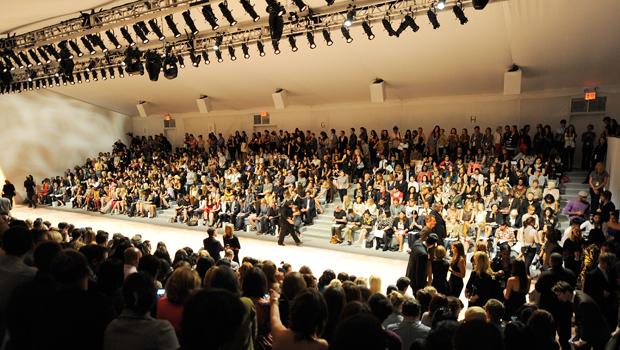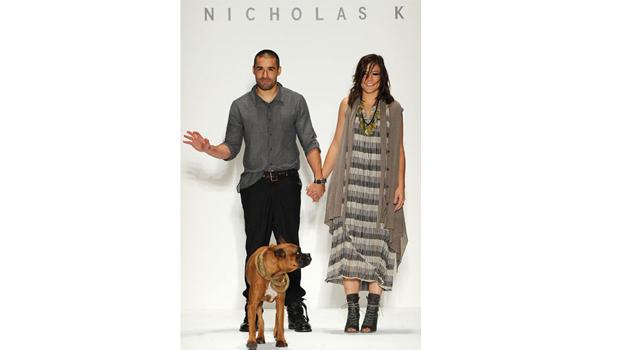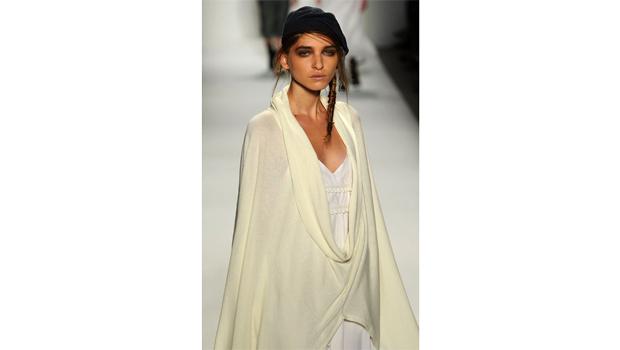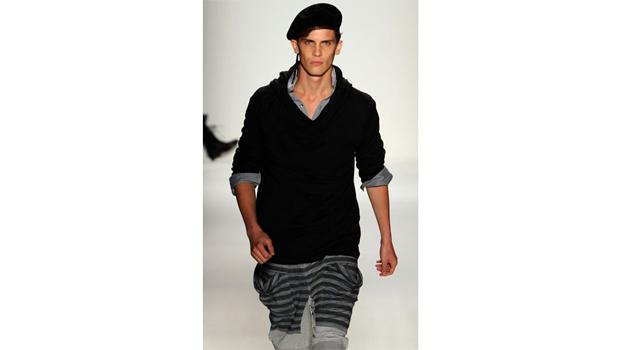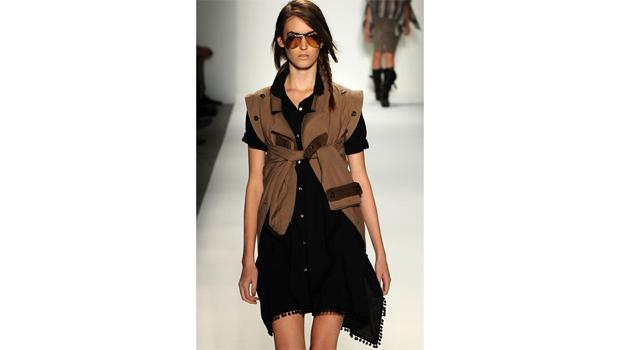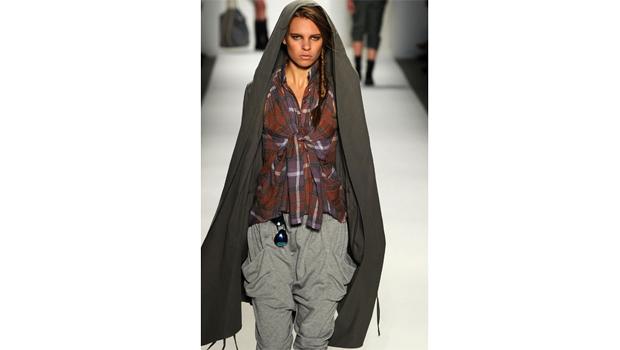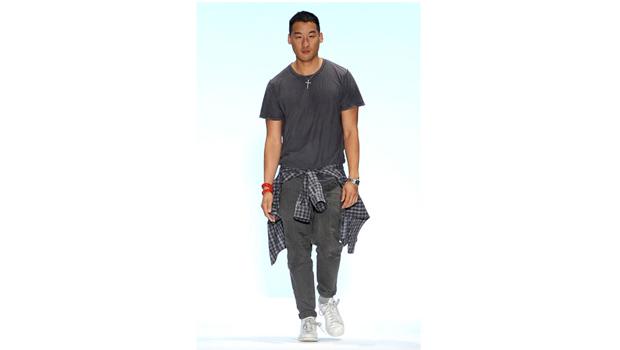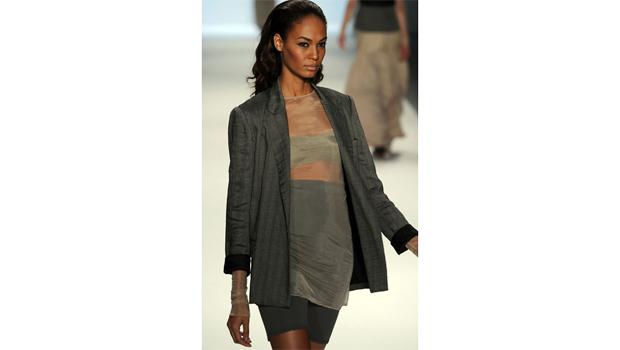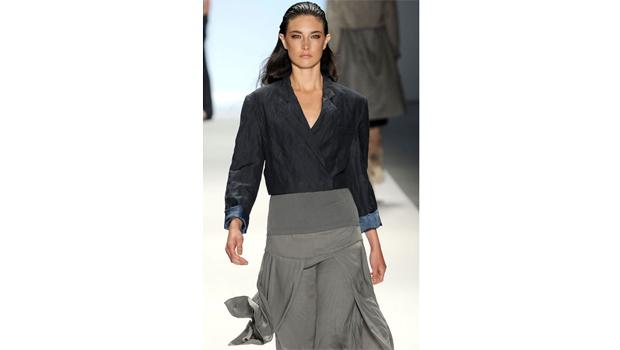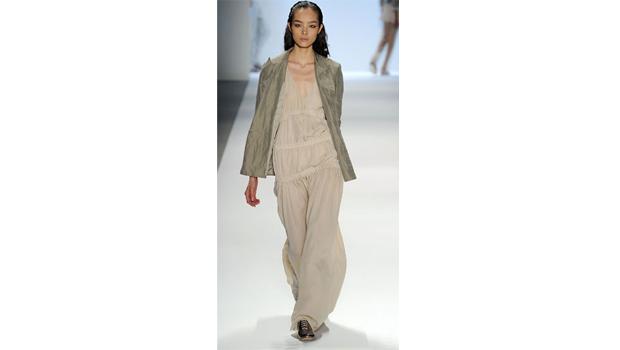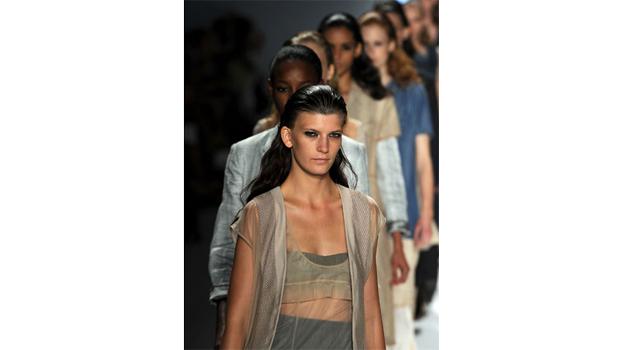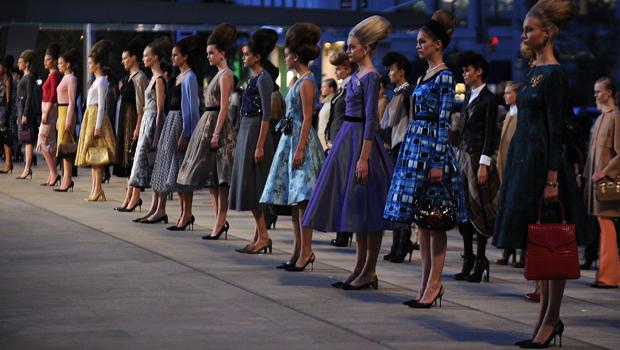 of